10 Best Exclusives for the Original PlayStation
This post may contain affiliate links. If you buy something we may get a small commission at no extra cost to you. (Learn more).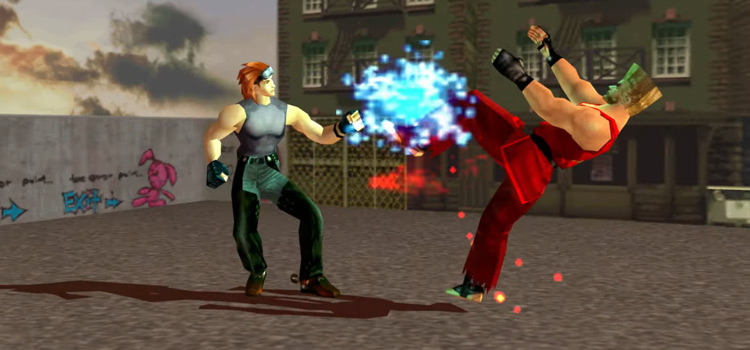 During the late 90s and early 2000s, Sony's PlayStation had all the games.
There were some N64 exclusives, but the PlayStation was the people's console, and game developers wanted to reach that global audience.
Moreover, some games could only be made thanks to the CD-ROM's increased storage capacity.
This forced some developers to forego the N64 in favor of the PlayStation, creating a large exclusives catalog.
If you're looking for an exceptional experience you can only find on the PlayStation, check out my picks for the absolute best PSX exclusives ever made.
10.

Medal of Honor: Underground (2000)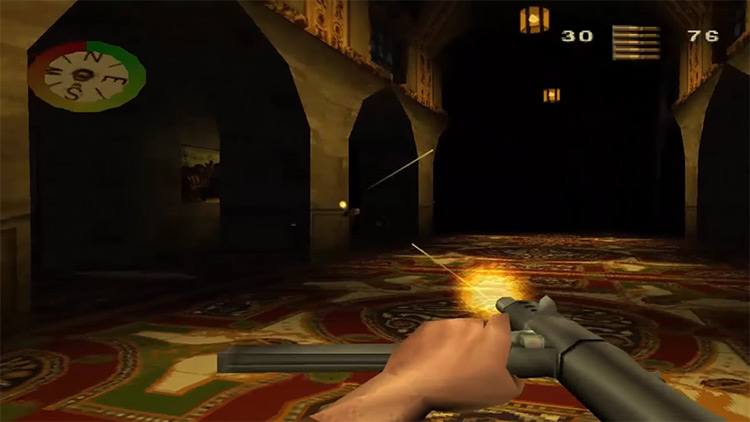 Dreamworks Interactive took advantage of graphic advancements of the late 1990s and early 2000s to create an immersive simulation of armed combat during WW2.
While the original Medal of Honor (1999) was a milestone in gaming history, it's the sequel you should be playing.
The graphics and sound design are much improved, and the story – which follows a female member of the French Resistance – is super exciting.
Disclaimer: Medal of Honor: Underground technically came out on the GBA, but it's the same game in title only.
9.

Resident Evil 2 (1998)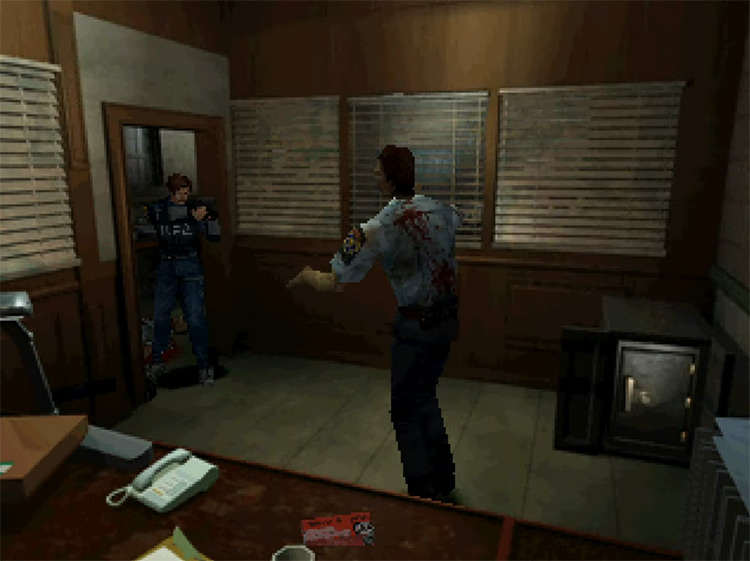 Maybe it only remained exclusive for a little over half a year, but that was enough for Capcom's Resident Evil 2 to sell quite a few PlayStation systems.
This classic of the Survival Horror genre took everything that made the original Resident Evil good and dialed it up to eleven with a city-scale zombie outbreak.
If you thought walking through the halls of Spencer Mansion was tense, imagine trying to protect a little girl and survive the apocalypse with the dreaded Mr. X in constant pursuit.
Leon S. Kennedy and Claire Redfield would return for more in the 2019 RE2 Remake. It's a sublime experience, but it lacks the original's vintage appeal.
8.

Silent Hill (1999)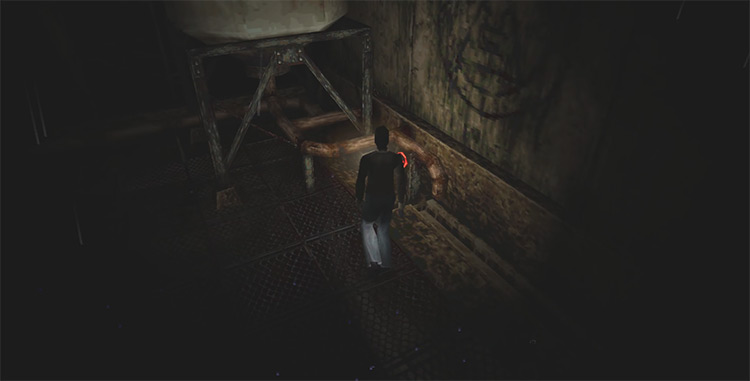 Games like Dead Space (2008) and Until Dawn (2015) have accustomed me to gruesome death scenes and grotesque monsters.
Looking back at Resident Evil 2, I find it almost funny that I was ever scared of it.
But one Survival Horror game that remains just as horrifying in 2020 as it did back in 1999 is Konami's Silent Hill.
While it has some of the most disturbing enemy designs in gaming history, the real monsters of Silent Hill dwell in the mind. It's a slow-burn horror that messes with your head.
Even the game's most basic mechanics – such as the white noise on the radio whenever enemies are nearby – are leveraged to maintain a constant feeling of unease that seeps into your bones.
7.

Metal Gear Solid (1998)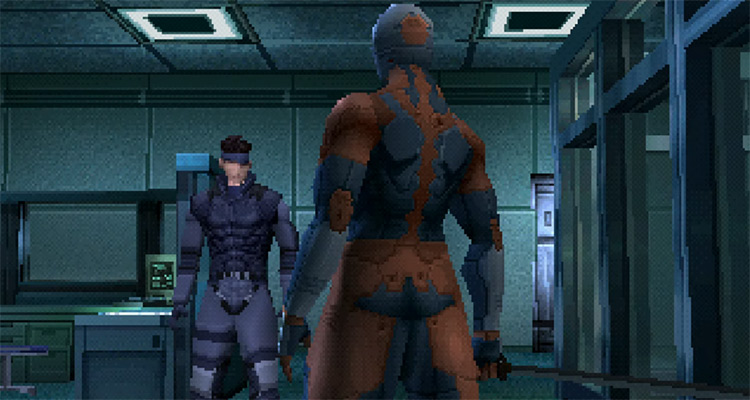 The release of Metal Gear Solid showed that Konami was headed in the right direction during the PlayStation era.
More importantly, the game proved without a doubt that Hideo Kojima was a force to be reckoned with.
This title combines the tension and excitement of a James Bond movie with the depth of 19th-century Russian literature. It was nothing short of a narrative masterpiece compared to other games at the time.
This, coupled with excellent graphics, superb sound design, and creative gameplay, made it an instant classic.
6.

Crash Bandicoot 2: Cortex Strikes Back (1997)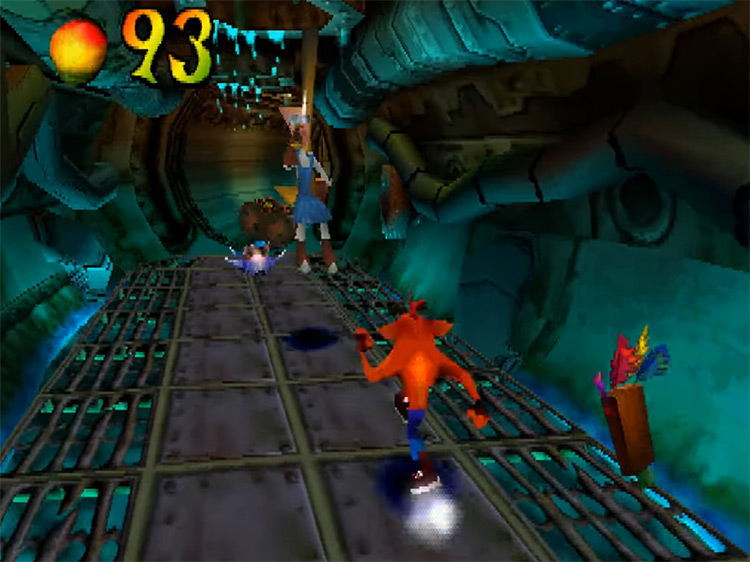 Metal Gear Solid is one of my favorite games.
But it can't compete with the sheer cultural impact of Crash Bandicoot 2.
In a market that was already becoming saturated with anthropomorphic mascots, Naughty Dog managed to get Crash off the ground by sheer game design genius.
CB2 is considered the peak of the franchise by many. It's full of personality and color, and many of its 25 levels are challenging enough to keep you hitting "Continue" for days on end.
It became the highest-selling Western title in Japan and one of the best-selling games in PlayStation history.
5.

Crash Team Racing (1999)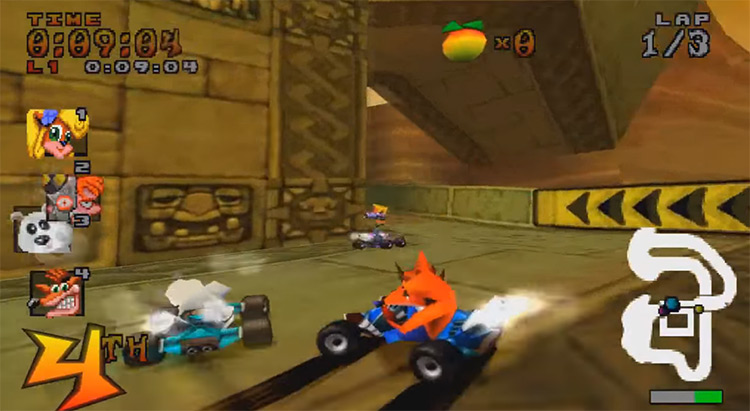 No kart racing game on the PlayStation was even half as successful as Mario Kart 64 – but it wasn't for lack of trying.
Crash Team Racing was a valiant effort by Naughty Dog to challenge Mario Kart's hegemony by bringing some of the same family-friendly death race action to the Crash Bandicoot universe.
It features a more creative and edgy character and course design than Mario Kart, but otherwise, it plays almost exactly the same.
Something I love about CTR is just how much content there is in single-player.
Adventure Mode encourages you to explore every nook and cranny of the game for collectibles – and you'll learn shortcuts on every circuit in the process.
4.

Gran Turismo 2 (1999)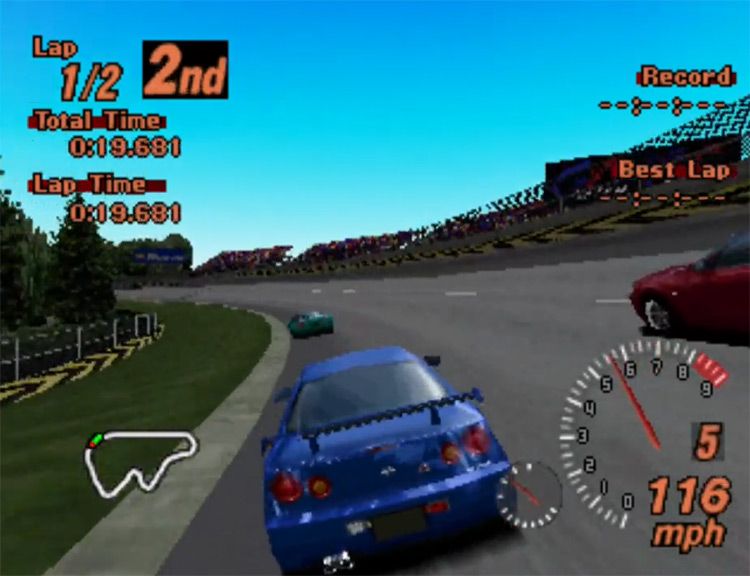 Fans of more realistic racing experiences will find a lot to love in Polyphony Digital's Gran Turismo 2.
Gran Turismo is the polar opposite of a wacky kart racer. It takes racing seriously, forcing players to practice and earn increasingly difficult driver's licenses to unlock more tracks and content.
The highly appealing graphics and hardcore gameplay made Gran Turismo 2 an instant classic.
Even though it suffered from a rushed development cycle, Gran Turismo 2 was celebrated by critics and audiences alike – and the franchise remains alive and well over 20 years later.
3.

Vagrant Story (2000)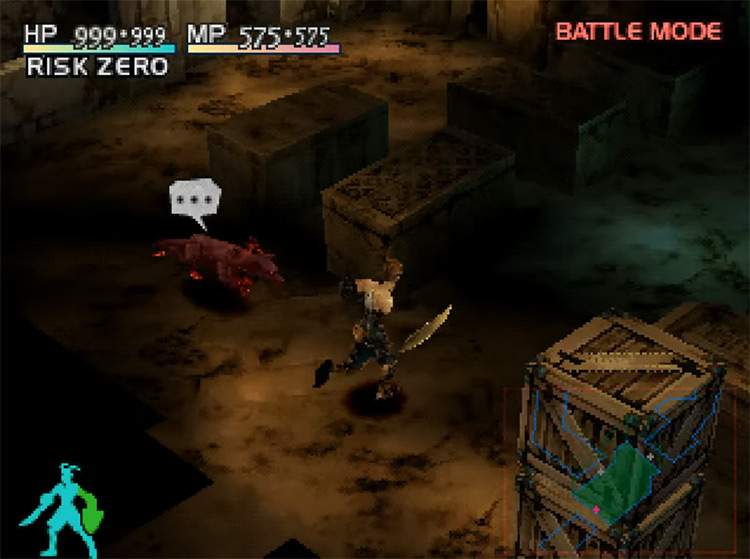 Vagrant Story is the best PlayStation RPG you still can't play anywhere else.
This action RPG blends elements of turn-based combat with real-time action and wraps it up in an intriguing storyline that'll keep you glued to the screen.
It requires players to press buttons rhythmically to unleash powerful combos, making Vagrant Story's combat unique and memorable.
The detailed graphics set Vagrant Story apart, pushing the PlayStation's hardware to the limit to deliver a fantasy spectacle.
2.

Castlevania: Symphony of the Night (1997)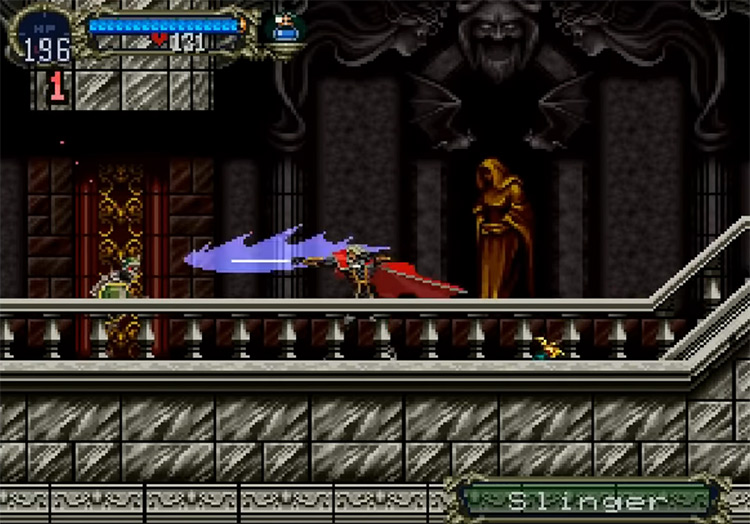 Symphony of the Night marked a before and after for the Castlevania franchise.
The game offers polished action-platformer gameplay that feels fluid and smooth – especially in combat. It also weaves in some interesting RPG elements that keep gameplay varied and strengthen the feeling of character progression.
Backing up the superb gameplay were beautiful graphics with remarkable spritework and an eclectic soundtrack containing everything from classical to goth rock.
Something else that made SOTN so famous was its main character – the dark hero, Alucard – and its riveting storyline. It's full of big reveals and plot twists that'll drop your jaw.
Disclaimer: SOTN is only a PlayStation exclusive in Western markets. In Japan, it was also released for the Sega Saturn.
1.

Tekken 3 (1998)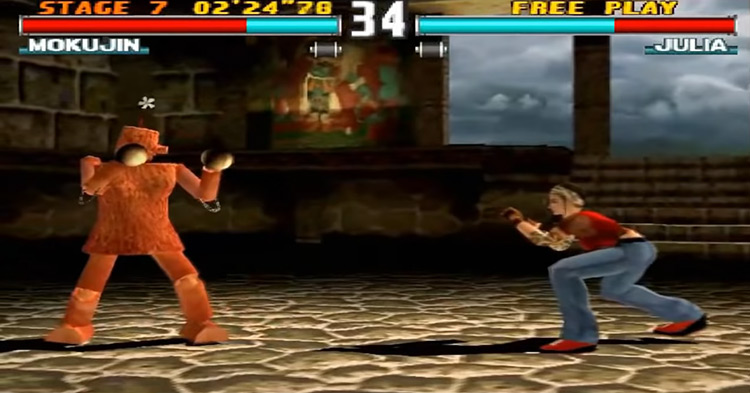 Nowadays, games with couch multiplayer are a rare treat – but back in the day, that was often the whole point of owning a video game console.
During my time with the PlayStation, I never saw a game that could bring people together like Tekken 3.
People young and old, men and women, gamers and non-gamers… Everyone was up for a match of Tekken 3. It became the fifth best-selling game on the PlayStation library.
It's easy to pick up and near-impossible to put down once you get the hang of basic combos.
Plus, the Tekken Force mini-game was a total blast.
Browse:
Lists
PlayStation
Video Games