Best Studio Ghibli Anime: Every Film, Ranked
This post may contain affiliate links. If you buy something we may get a small commission at no extra cost to you. (Learn more).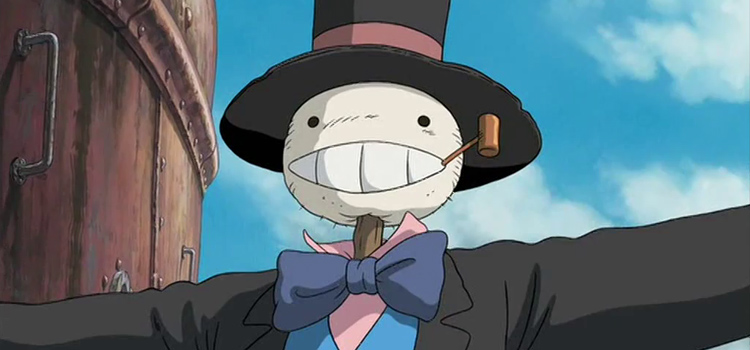 Studio Ghibli are one of the most important studios in the business.
Every feature release of theirs is an event, able to reach all corners of the world with its cinematic flair. The art is some of the best available, and the character designs are almost always endearing.
They can tackle mature and immature topics, taking on issues of environmentalism, warfare, love, individual growth, and ambition with ease.
For this list I'll be covering the best movies from the studio and ranking them all. If you're looking for ideas for your next Ghibli film to watch, this list is sure to have something you'll enjoy.
24.

Panda! Go Panda!
Studio Ghibli are renowned for their ability to craft magical stories that can be appealing to both children and adults.
But I will say that Panda! Go Panda! is much more of a child's movie. It's unabashedly infantile, with little plot progression and an emphasis on slapstick humor and cute antics.
The animation is still wonderful, but it's obvious this served as the prototype for My Neighbor Totoro.
23.

Mei and the Baby Catbus
Like the previous entry, Mei and the Baby Cat Bus is directly connected to My Neighbor Totoro.
However, it came after the film's release and serves as a standalone side-story following a character from it.
Mei is a cute little girl who likes going on adventures with her best friend, Kittenbus (who later becomes Catbus). It's a short and sweet 14-minutes of childlike whimsy and wonder.
22.

My Neighbors the Yamadas
The Yamadas are basically "The Simpsons" of the Japanese world: a small and wacky nuclear family filled with oddball characters and zany situations.
This film is Studio Ghibli's attempt at adapting the short comic format into a motion picture. And while it looks aesthetically beautiful (thanks to the Miyazaki watercolor touch), it isn't narratively driven, unlike many of their other films. This makes it a somewhat unforgettable experience.
It's skit-based comedy spread across nearly 2-hours, so you should give it a shot and see if it leaves you smiling like it did me!
21.

Tales from Earthsea
This was Miyazaki's son, Gorou's, infamous first attempt at directing an anime.
It's a somewhat rough adaptation of Ursula K. La Guinn's fantastic fantasy series, condensing many aspects of each book in the series into one film. This unfortunately hindered the characterization, pacing, and narrative structure of the Studio Ghibli production.
Nonetheless, it doesn't deserve the outright hate it receives. And it is still a gorgeous fantasy epic with some brilliant standout moments.
There's not much like Earthsea, which is definitely a point in its favor.
20.

Pom Poko
Pom Poko is a very weird yet beautifully animated story revolving around a community of Tanuki needing to deal with deforestation and urbanization.
It takes the folkloric Japanese Tanuki legend and incorporates environmental messages a'la Over the Hedge.
While it's got a primarily childlike center, there are aspects and moments that are more adult, tackling issues I never noticed as a kid but did upon later rewatching.
19.

From Up On Poppy Hill
From Up On Poppy Hill is one of Ghibli's subdued movies, telling a romantic story between two friends, Umi Matsuzaki and Shun Kazama.
Umi is trying to stop the demolishment of an old clubhouse, spreading awareness to prevent it whilst juggling her responsibilities at the Coquelicot Manor.
She happens to befriend Shun, an orphan with no recollection of his past. And what follows is an exploration of his forgotten past.
It's a short and sweet movie with beautiful environmental storytelling and some pretty unforgettable plot twists, too.
18.

The Cat Returns
Though this is a spinoff of a movie that'll be featured closer to the top of this list, The Cat Returns tells its own standalone story that can be experience by itself.
It's one of the most straightforward & imaginative films of the Ghibli catalogue, offering an ode to Alice in Wonderland through a cat-filled Kingdom complete with a Cat Bureau, Cat Count, and Cat King.
It's simple and remarkably short, at just-over 1-hour long.
Yet it manages to get across a lot of the Ghibli charm without an overwhelming narrative.
17.

Only Yesterday
Only Yesterday tells the story of Taeko Okajima throughout various points of her.
From her childhood, teenage life, and adulthood, we witness a woman coming to realize she's not exactly the person she thought she would grow up to be.
It's a beautifully animated tale of regret, nostalgia, and recognizing your own failings and successes. It's unfortunately one of Studio Ghibli's most overlooked anime, but not for bad reasons.
16.

Ronia, the Robber's Daughter
Ronia, the Robber's Daughter is an adaptation of a Swedish children's fantasy book, and was the 26 episode result of a partnership between Polygon Pictures and Studio Ghibli.
It takes the 3DGI blended animation of Polygon and art design of Ghibli and crafts something original, wholesome and adventurous.
It's also an overlooked breath of fresh air among anime films, and entirely worth a watch as we follow Ronja and her journeys through a fantasy land.
15.

The Secret World of Arrietty
This is Studio Ghibli's adaptation of The Borrowers, with plenty of twists and changes to make it stand out and feel wholly unique.
It features some of the most beautiful digital artwork and animation of any film, with the sense of scale making the environments breathtaking.
The characters are simple and endearing, and there are plenty of adventurous moments that make it feel truly cinematic.
I love the character designs, and the small details incorporated into the backgrounds, gardens, and lived-in rooms – both small and large.
14.

Porco Rosso
Miyazaki is no stranger to directing tales of the sky.
Marco Pagot was a World War I pilot before he was cursed into his pig-like form and renamed himself Porco Rosso. Now he lives on an isolated island, occasionally visiting his childhood friend Gina but mostly undertaking bounty contracts for profit.
However, when his plane is shot down by the ambitious Donald Curtis (due to a broken engine, too), he ends up promising to himself and Gina that he will prove himself against his new rival.
It's engaging and mature, telling a more rooted story not revolving around environmental damage, but instead more focused on its titular character.
It's a shame so many people miss out on Porco Rosso.
13.

My Neighbor Totoro
This is one of the most childish movies by Studio Ghibli.
Yet without a doubt it's one of the most influential, soulful, and adorable.
It's set in the center of the 20th-century, and follows two daughters – Satsuki and Mei – as they adapt to their new countryside home. Their mother is in the hospital with a terminal sickness, and so to distract themselves they explore the forestry around them.
One day, Mei is adventuring when she encounters a gargantuan forest spirit – and they immediately bond.
The background art is some of the best in the Ghibli portfolio. And there are few characters more iconic than Totoro – he's a lost little girl's best friend, and an unforgettable one at that.
12.

Kiki's Delivery Service
After a year of intensive practice, Kiki can no proudly call herself a witch.
She flies around the world on a broom with her best friend, a cute black cat named Jiji.
Eventually she soon finds herself wanting independence and purpose. So when she's offered free lodging in return for courier services, Kiki ends up becoming a full-on postal girl for the town of Koriko.
There's not a boring moment of this anime, with a constantly endearing plot and gorgeous animation and design.
It focuses heavily on one character, serving as an introspective case study for a little girl striving for her own meaning and responsibility in an adult world.
11.

Howl's Moving Castle
Adapting Diana Wynne Jones' story collection into one movie must have been a difficult task – and it shows, with the pacing and narrative structure of the film failing on occasion.
But Howl's Moving Castle is still a wonderfully beautiful artistic masterpiece with fantastically endearing characters and a brought-to-life environment.
From the mechanistic movements of the castle to the flickering comedy of Calcifer; from the jumping scarecrow antics of Turnip Head through to the wonderful coat of Howl's.
It's a magical and riveting journey of companionship and friendship across a war-torn kingdom. And certainly a film you'll never forget.
10.

Ponyo
This is Ghibli's take on The Little Mermaid, with so many unique twists and changes that it feels entirely different.
Brunhilde is a goldfish torn between their responsibility in the sea and wants of the land. On one of her excursions towards the shore, she encounters Sousuke after he saves her from entrapment in a glass jar.
They become quick friends, and when she discovers the tiniest drop of his blood can turn her human, she attempts life on land while her father – a grand sorcerer – searches for her frantically.
9.

When Marnie Was There
Inspired by the novel of the same name by Joan G. Robinson, When Marnie Was There is the tale of two girls.
Anna Sasaki is an introverted asthmatic adapting to the countryside air when she meets Marnie in an abandoned mansion.
They spend their days adventuring and learning about one another. However, there's something secretive about Marnia that she's keeping from Anna.
This is a mystery slice-of-life focusing on self-discovery and healing.
Simply watching this film feels like convalescence, like recuperating from something scary or harmful. Unfortunately it's heavily looked over among other Ghibli titles, but definitely worth checking out.
8.

Iblard Time
Iblard is a tough sell.
It features the magical realist paintings of Naohisa Inoue animated by Kenichi Konishi… And that's basically it; half-an-hour of artistry, with us playing the part of observer to the whimsical fantasy world of Iblard.
We pan across impossible manmade structures, gorgeous environmental backdrops, and wonderfully animated characters possessing that eccentric Ghibli charm.
It lacks narrative, but is possibly their most gorgeous production from a purely artistic standpoint.
In his travels he meets the endearing Naoko Satomi and falls in love – what follows is an emotionally riveting journey of morality and loss, with Jiro needing to come to terms with constructing beautiful things meant for destruction.
7.

The Wind Rises
The Wind Rises follows Jiro Horkoshi in a fictional biographical film depicting the creator of the Mitsubishi A5M and A6M that was used by Japan in World War II.
It's based on the novel by Tatsuo Hori and is one of the most historically rooted movies in Ghibli history.
Jiro is a sympathetic protagonist; driven by his love for airplanes but inability to pilot them due to his eye condition, he resolves himself to become a designer and mechanical engineer.
6.

Spirited Away
This is the most successful Japanese film to ever debut abroad.
It introduced new generations to not only Ghibli, but anime as a genre, with a magical-realist journey through the land of spirits.
Chihiro is a spoiled 10-year-old, unwilling to be grateful for the smaller parts of life and struggling with her families decision to move house.
On the way, her parents are transformed into pigs. And she's spirited away to the land of spirits where she encounters ghostly creatures, spider-men, a mystical dragon, an authoritarian witch, and a mysterious bathhouse.
One of Ghibli and Miyazaki's most celebrated and imaginative works, with gorgeous animation and one of the best soundtracks they have to offer.
It's a film you have to see for yourself to understand.
5.

The Tale of the Princess Kaguya
Studio Ghibli decided to take on the 10th-century Japanese folklore about a Bamboo Princess in one of their most unique, calm, and quiet movies.
It's a quaint portrayal of a young girl's quickly aging life, rife with symbolism and mysticism.
The characters are all lovely, endearing, and wonderfully portrayed despite any flaws. And the animation and artwork… oh, my word.
All in traditional watercolor, using white space to enrich the dynamic and illustrative environments, with charcoal strokes and beautiful designs.
Absolutely check this one out if you're a fan of soft, slow, and spiritually-enriching experiences.
4.

Whisper of the Heart
Shizuku loves to read and write, but struggles with finishing any of the hundreds of ideas she has.
She doesn't know where she's going, or how to motivate herself. And so she procrastinates her dreams.
One day she encounters Seiji, a young boy with ambitions of becoming a master violin craftsman, driven by his goals and intending to travel abroad to conquer them.
Shizuku, enamored by Seiji, comes to realize she needs to pull her bootstraps up and get to work before she falls behind.
It's a beautifully realistic and rooted romance that prioritized individual growth above all else, telling one of my favorite inspirational stories out there.
3.

Castle in the Sky
Castle in the Sky is "unabashedly Ghibli" in every respect.
It features a key eye for detail that they've became known for when it comes to vehicles, world building, creature design, and themes.
Pazu is the grandson of a legendary explorer who dreamed of finding the fabled flying castle of Laputa.
When Sheeta, the heir of Laputa, runs into him while hiding, he decides to join her adventures and follow in his grandfather's footsteps.
This movie has got gorgeously realized characters and an amazing sense of scale across a vast landscape and kingdom, making it one of the best adventure anime available to date.
2.

Princess Mononoke
Princess Mononoke embodies the seen-before Ghibli themes of natural conservation, crafting a wonderful action epic revolving around the woes of industrialization in a masterpiece of cinema.
It follows Ashitaka, a determined boy who stands for what he believes in.
When he encounters San, a wild woman who was raised by wolves, he's forced to choose between the progression of humanity and the forests.
It's poignant and wonderful, with one of – if not the – best soundtrack in Ghibli history.
1.

Grave of the Fireflies
Having lived through the atrocity of the Kobe firebombing, Akiyuki Nosaka wrote a sem-autobiographical story detailing his experiences.
In 1988, Studio Ghibli decided to adapt it into an anime – and what an anime it is.
It's a short hour-and-a-half of suffering and sadness, painfully detailing the events of that harrowing time in human history and immortalizing the catastrophic outcomes of war. The art and animation, all traditional, is totally gorgeous.
Grave of the Fireflies is laboriously drawn, and it shows. With every environmental aspect brought to near-realism.
It's distinctly Ghibli, but it's also something more.
It's a totem to the losses of an act of warfare that many people hadn't heard of.
Setsuko and Seita's fight for survival in a post-bombed Kobe is one that can't easily be forgotten, feeling emotionally devastating in its gritty yet tangible portrayal.
Browse:
Lists
Studio Ghibli
Anime