Best Amish CC & Mods For The Sims 4
This post may contain affiliate links. If you buy something we may get a small commission at no extra cost to you. (Learn more).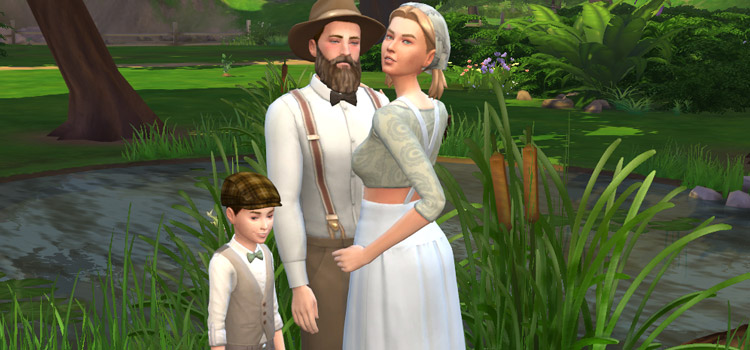 Amish people tend to live a more reserved life.
They have rules and orders that would give the majority of us mild anxiety if we had to follow them (I mean, no Internet?)
Regardless, it's a culture in its own right with some truly unique ideas. And today we look at some cool Amish-themed CC to design your own families in TS4.
Let's gallop into it!
8.

Regency Morning Dress
We start off with this morning dress including classic Victorian design wear.
The dress floats beautifully to ground in a tinted grey green in 2 versions.
Along with the original look is 9 other solid color variations.
It's definitely classy, but if you want even more Victorian-era ideas check out our list of CC from that time period.
7.

Wide Brim Hat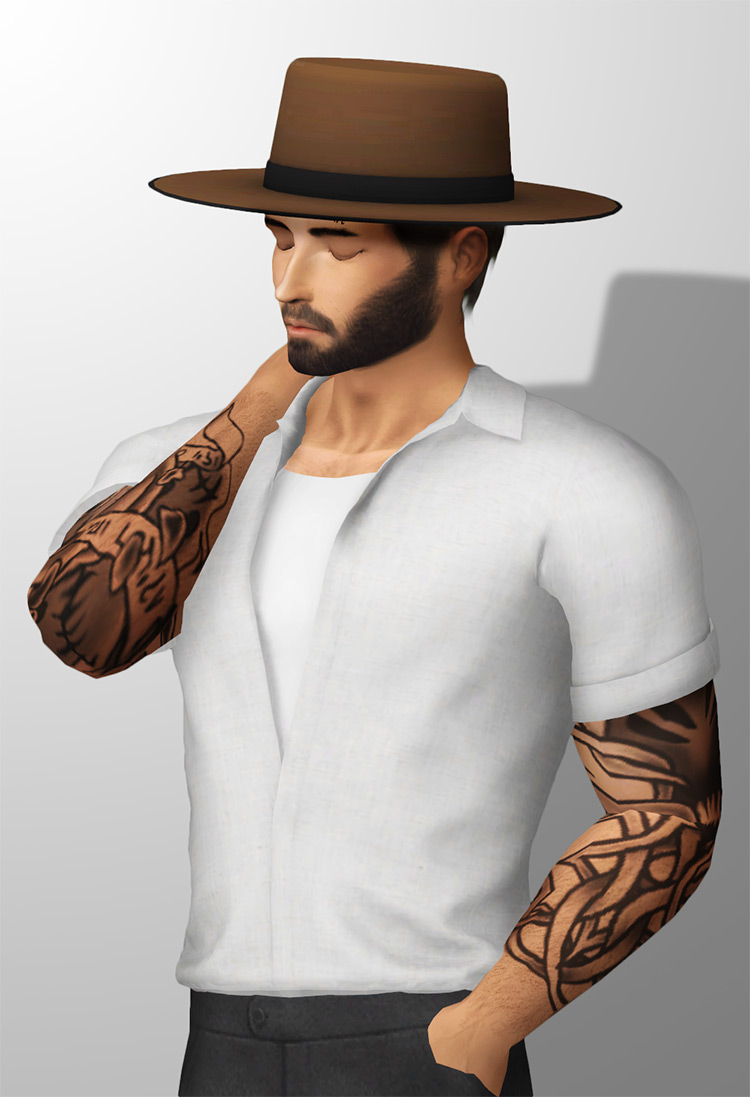 Many Amish men tend to wear hats with their outfits.
It tends to be top hats, similar to the one featured here by CC creator happylifesims.
This particular hat features a wide brim with a navy blue finish with white stripes. And it looks great.
A fantastic piece of headgear for the Amish men in your Sims 4 world.
6.

Fancy Bonnet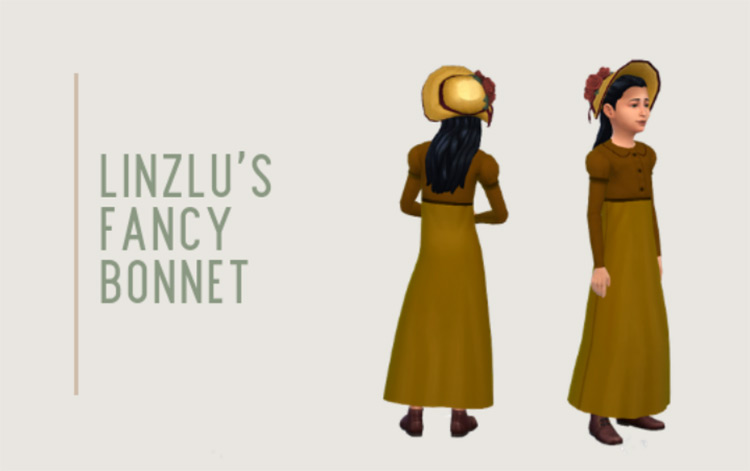 Similar to men wearing top hats in Amish culture, women tend to wear bonnets.
And this custom bonnet is cute and adorable. Plus it has a version made for both children and teens to elders.
It also features 20 swatches in total, some which feature different colors for both the bonnet and the attached ribbon.
5.

Regency Matron Dress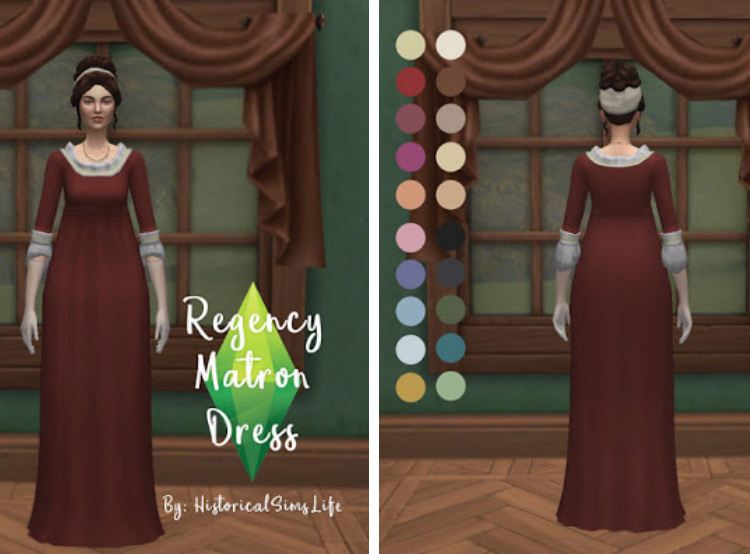 Here's a more prude and grim version of the earlier Regency dress CC.
This dress features a darker overlay, with the original design being in a hollow burgundy.
With a whopping 20 swatches to go through, this dress would go greatly with any Amish Sim that may be living a secret vampire life.
And hey, who am I to judge?
4.

1895 Toddler Dress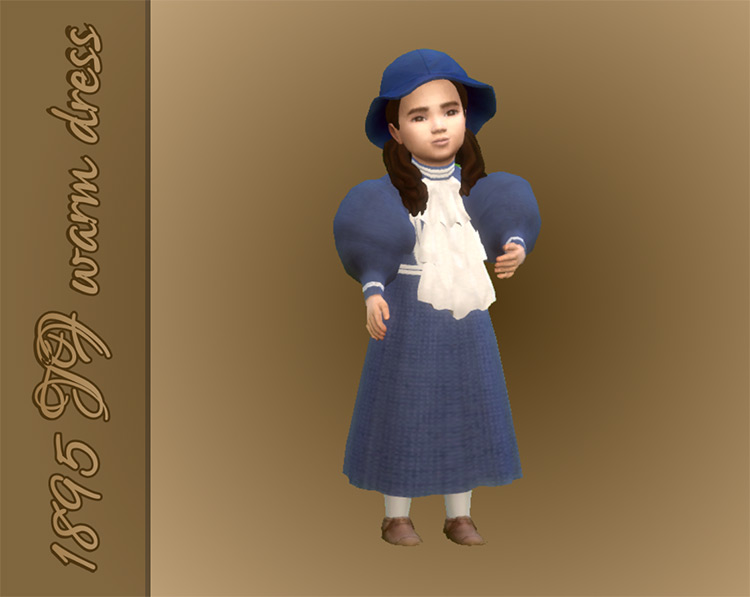 Next up we've got this long overbearing toddler dress that covers the Sim from head to toe.
And based on the name, I'd guess it's meant to be around the year 1895.
With this CC you'll get a cute little hat, long scarf, and thick material that all make this dress perfect for Amish toddlers.
And some great textures give some realism to this dress, making the material stand out.
16 swatches are provided here including a folksy baby blue swatch.
3.

Chinstrap Beard Style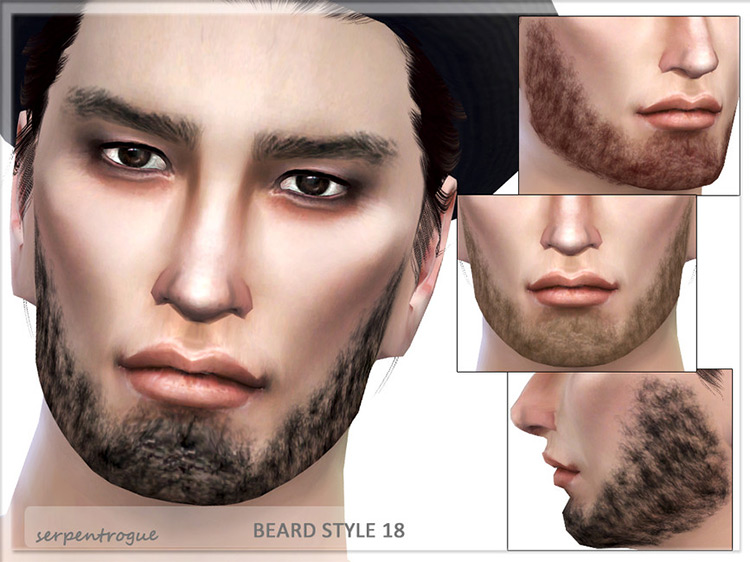 One famed look for Amish men is the chinstrap beard with no mustache.
A classic, right?
CC Creator Serpentrogue does an amazing job with this facial recolor & style.
You'll notice a lot of scruffy hairs with some patches, really down to the core details that make this facial hair really fit with the classic Amish male look.
In general, this is better than any of the cheesy facial hair provided in-game.
2.

Medieval Dress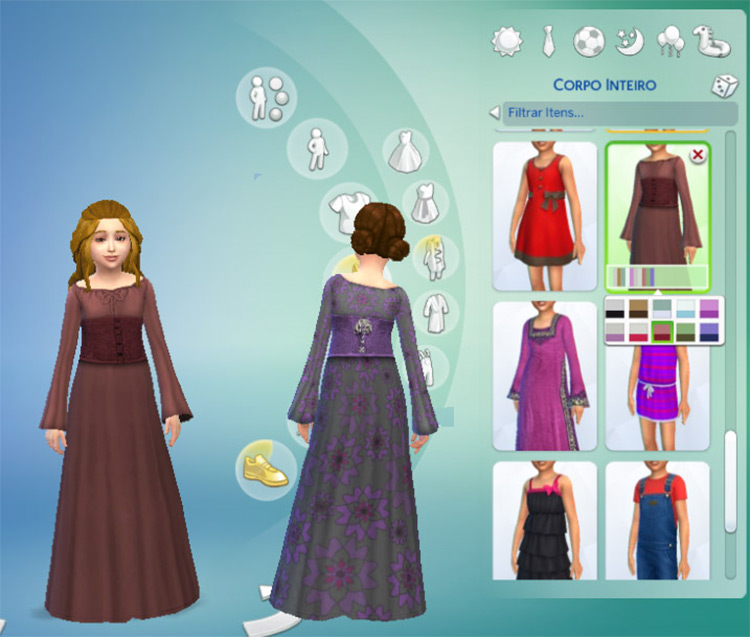 While this dress is based more on the medieval period, it provides the exact style for women that could fit into Amish communities too.
The unique designs do wonders for this dress, with a subtle butterfly pattern or faded hearts, the design is very blended so you should be able to get away with wearing it.
10 different options make this the best dress set for Amish women.
Glowing but simplistic.
1.

Nino Farmer Overalls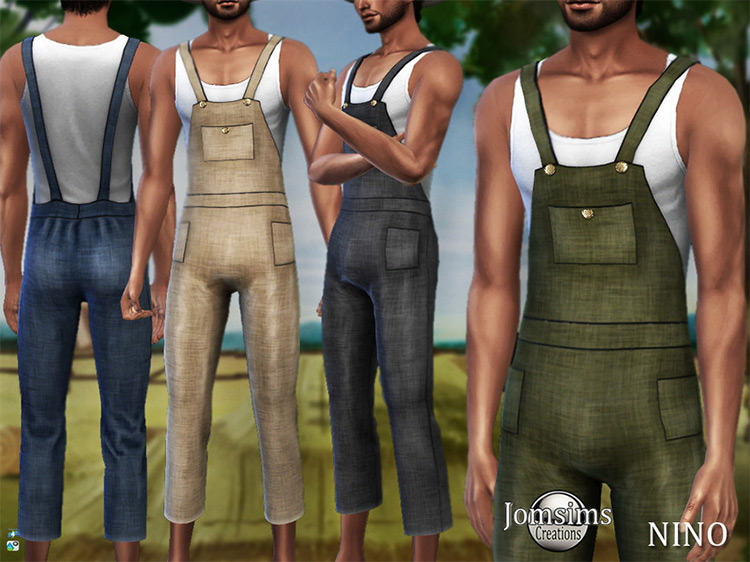 Jomsims tops our list with these farmer overalls.
And let's be honest: overalls are popular in the Amish community due to farming being a big part of that lifestyle.
The best part of these overalls (aside from the masterful detailing) is that they can go over most in-game clothes.
This gives you options for which long sleeves or sweaters you would want your Amish sim wearing under these overalls.
Who knew an Amish build could offer so much customization?
Browse:
Lists
The Sims 4
Video Games