Best Sims 4 Chandelier CC & Mods (All Free)
This post may contain affiliate links. If you buy something we may get a small commission at no extra cost to you. (Learn more).
If you want additional flair in your Sim household, there's only one thing that should be at the top of your shopping list: chandeliers.
They can act as both the source of light, and a focal point. Even a great conversation piece. Some may think that they're outdated and only reserved for the rich, but I say any Sim could be well deserving of one.
In The Sims, you don't need to be stinking rich to get one of these. Choosing which chandelier to get, however, is far trickier.
To help you decide, we've put together this list of the best custom content chandeliers we could get our grubby little hands on.
10.

Highlights Chandelier
A chandelier is a must if you want your visitors to go "Whippna choba dog!" after entering your home.
A cute chandelier guarantees a grand entrance, to make everyone feel a bit more posh – that even includes your weekly house cleaner.
LeoSims's Highlights Chandelier is aptly named, because this would definitely look like the highlight of your Sim house. The chandelier features drop crystal lights in a circular fashion.
This one will sparkle for miles away.
9.

Lux Living Chandelier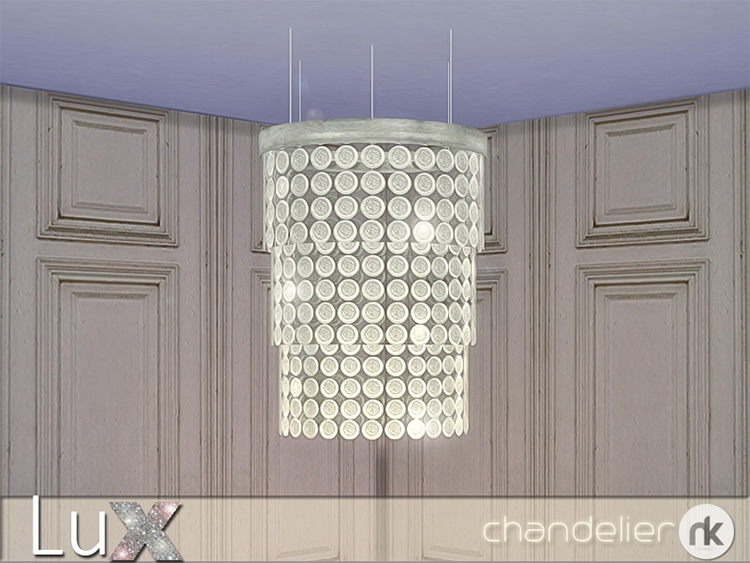 Maybe your reason for getting a chandelier is to exude opulence.
And hey,w don't blame you! They really give an added essence of affluence. The Ophelia Villa doesn't have it, so take that, Goths!
This Lux Living Chandelier CC is for those who want to live lux. This 3 tier chandelier CC, created by Nikadema, is made from Swarovski glasses.
If you know sparkly, you're definitely familiar with Swarovski. Dripping in Swarovskis? Please, even my chandelier is!
8.

Zia Pendant Oval Chandelier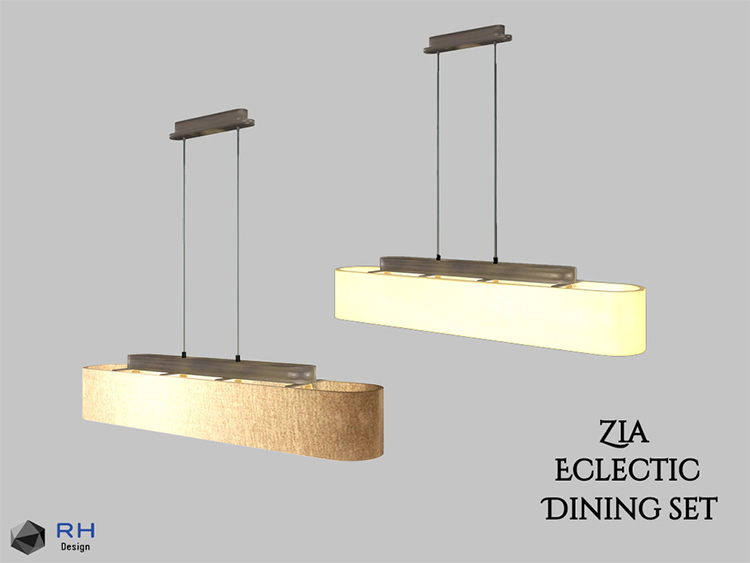 Your grandma might clutch her pearls when you tell her that this pearl is a chandelier.
But you also better tell her that she should get on with the times!
Created by Simmer RightHearted, this Zia Pendant Oval Chandelier looks nothing like the traditional ones.
Because of its simplicity, this drop light will go well in a modern dining room or even a study. Plus it's got 2 variations to try.
7.

Emerson Chandelier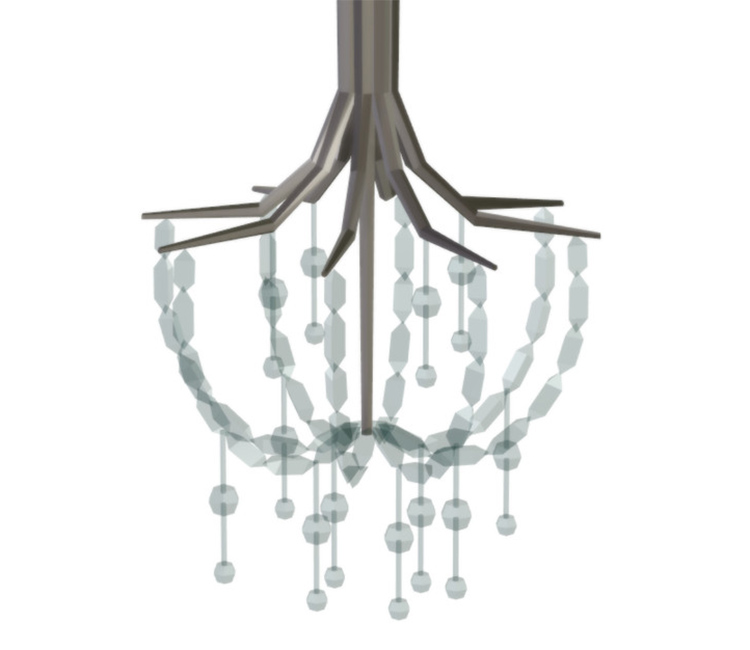 Not a fan of light?
Don't worry, we won't bring up your hobby of bloodsucking. Scout's honor.
Here's a chandelier purely for aesthetic purposes: the Emerson Chandelier by Sim_Man123.
We can even consider this as minimalist, if not contemporary. It's quite a small package too, with only one tier of crystals dropping gently from the frame.
These crystals are guaranteed to not contain any anti-vampire properties.
6.

Crystal Chandeliers Set
This is a chandelier that feels like it belongs in a castle.
Do they come alive when everyone's asleep, though? Maaaaybe.
Get yourself a beast to dance with (should be easy enough) under this Crystal Chandeliers Set, created by Strange Storyteller.
This CC set has three chandeliers in total, all slightly different and varying in sizes, with an animated flame for the candles and a generous 66 total color swatches each!
Go ahead and snag this one for your next castle build.
5.

Yttrium Chandelier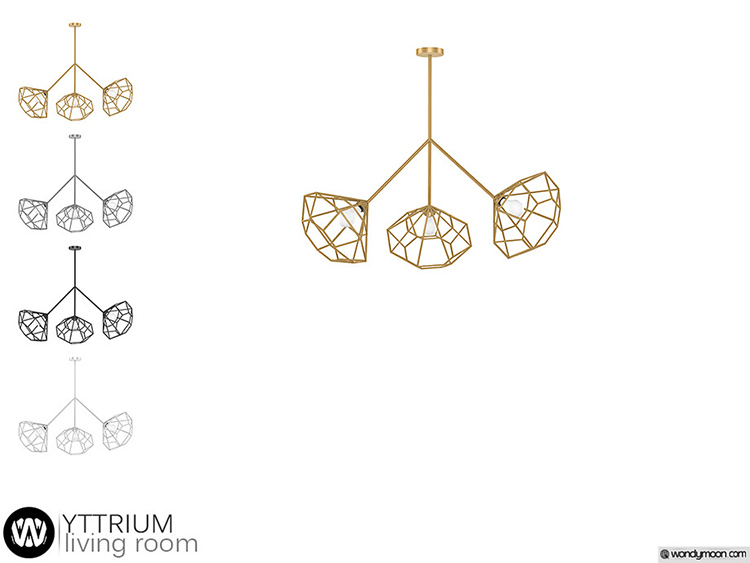 The chandeliers of yesteryears might not fit into modern homes. It's tough to fit a vintage style accent in a house that has all the modern elements.
Thankfully, more and more designers have re-thought what chandeliers are.
Go against the grain with this Yttrium Chandelier by Wondymoon. This will go great on contemporary homes that don't like all the flashiness.
The three diamond-shaped geometrical cases house a lightbulb each. And it comes in 4 basic colors: gold, silver, black and white.
4.

Come Cozy Ceiling Lamp
Some people will say that this next CC is a poor man's chandelier… but we say this is a starter pack, and easily one of my favorites.
If you're a big fan of industrial homes, you'll really like this Come Cozy Ceiling Lamp CC from SIMcredible!
It's part of their Come Cozy set that has plenty more custom content worth trying.
And this not-so chandelier has five industrial bulbs hanging from wires… and that's it. You can't get any simpler.
3.

Glory Chandelier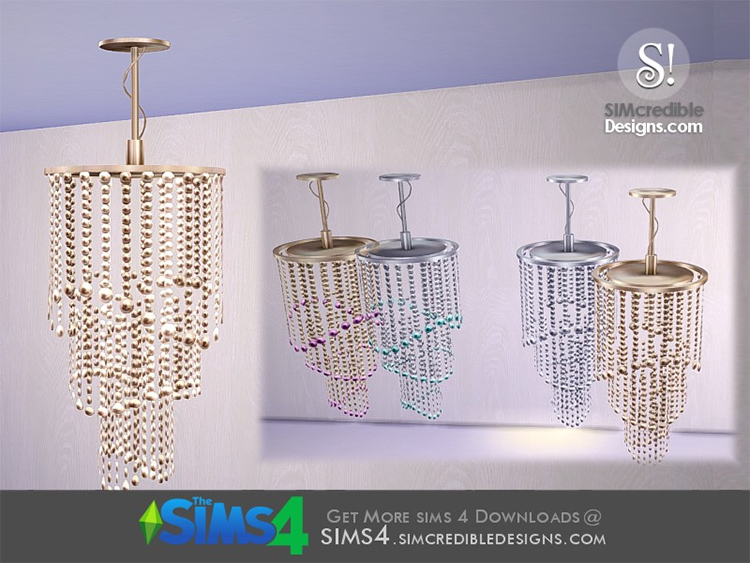 Now this reminds me of being under the sea.
I feel like this chandelier could be found in Ariel's bedroom, or King Triton's throne room when he's feeling a bit sassy.
The Glory Chandelier is another creation by SIMcredible!
This one is illuminated by the light at its top, with round bubble-like thigamabob drops seemingly flowing down, making it perfect for your aquatic room designs. Or just for a room with an ocean feeling.
This CC comes in 2 swatches – silver and gold, with another set of options for each swatch: gold with purple accents, and silver with turquoise accents.
2.

French Quarter Chandelier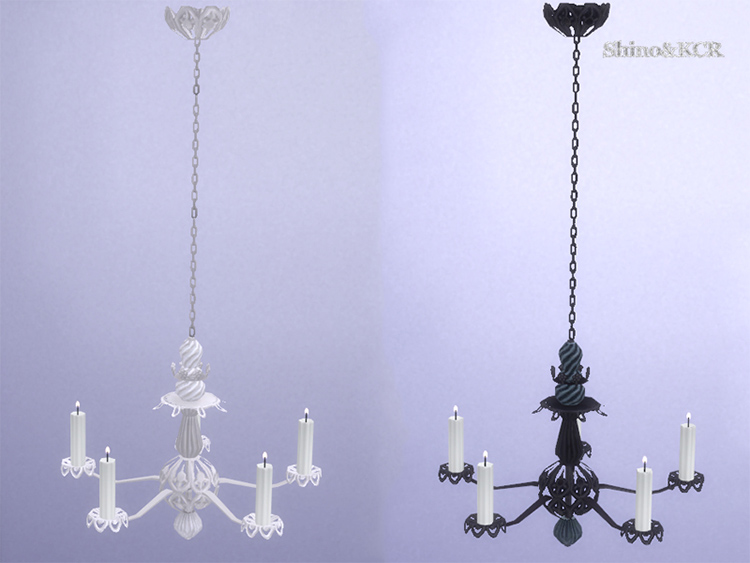 New Orleans is one of my favorite places on Earth.
I look back at New Orleans with fond memories of Rue Bourbon and Mardi Gras. Actually, I really have no memories of the Mardi Gras to be completely honest with you…
Well regardless, let's bring New Orleans' eclectic charm into your Sim home using ShinoKCR's French Quarter Chandelier.
It's an old-school drop chandelier with four candelabras.
Guaranteed to transport you to the oldest neighborhood in NOLA. Just pop in your radio favorite 'Sim Nights' and jazz out to your heart's content.
1.

Tessa Dining Ceiling Lamp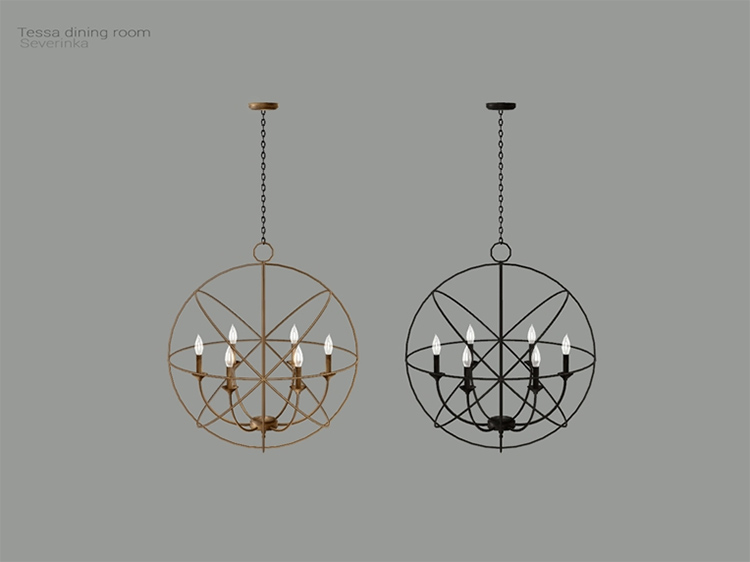 We're topping our list with a chandelier that's unlike anything you're used to.
An atom? The Vitruvian Man by Da Vinci?
We're not exactly sure what this CC reminds us of, but we love it just the same.
It fuses modern minimalist elements with the vintage candelabra (after all, the word 'chandelier' is derived from the Latin word 'candelabrum').
Choose from gold and black as your color scheme. Either is sure to work as a highlight in the room.
We can even envision this chandelier in a steampunk-inspired home. Get creative!
Browse:
Lists
The Sims 4
Video Games