Sims 4 Mortal Kombat CC & Mods (All Free)
This post may contain affiliate links. If you buy something we may get a small commission at no extra cost to you. (Learn more).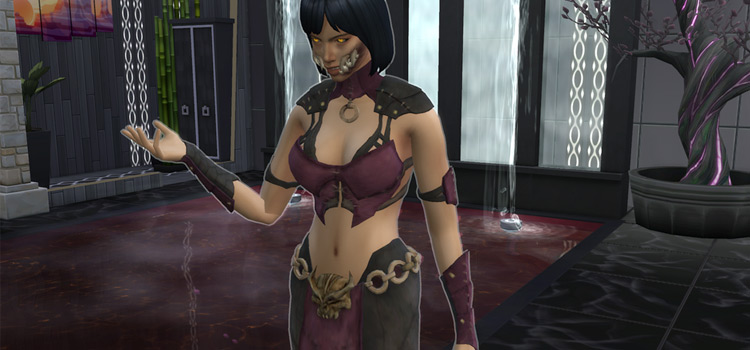 Mortal Kombat has been a crucial part of gaming culture since the arcade days.
And with great releases like Mortal Kombat 11, it doesn't look like it'll go away anytime soon. But even MLG fighters want to sit back and relax from time to time.
Whenever your fingers start hurting, or you feel like you'll throw the controller at the TV if you lose one more ranked match, you can come back to The Sims 4 to wind down.
Thanks to the work of skilled fans all over the world, you don't even have to say goodbye to your favorite Mortal Kombat characters.
If your mind can't stop replaying that one Cassie Cage combo you're trying to nail, maybe watching her chill out like any other Sim will clear your mind.
10.

MK2 Kitana, Mileena & Jade Set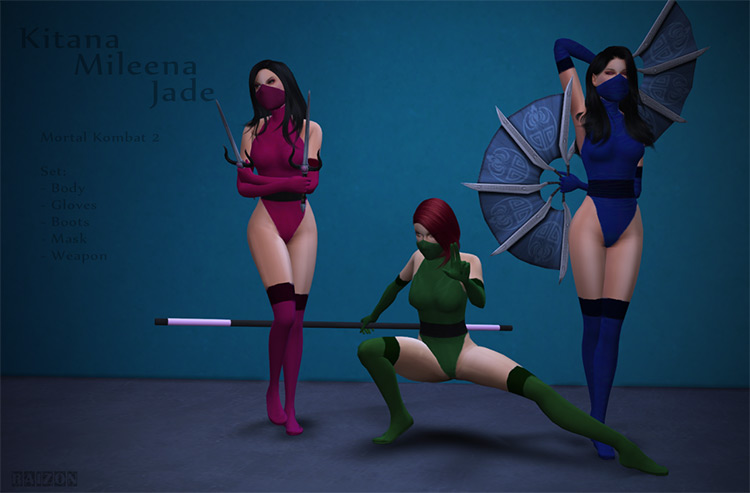 First up, we're taking a look back at Mortal Kombat 2 with a CC set that brings the iconic warriors Kitana, Mileena, and Jade out from 1993 arcades and into our Sims 4 game.
Well, that's only half true.
While the body, gloves, boots, and mask were created using the girls' MK2 appearances as a base, it was easier to port the weapons from MK9 and MKX.
What I love about this CC set is how well these pieces manage to capture the Maxis aesthetic.
If there was ever an official Mortal Kombat collab, the new items would look like this.
9.

Mortal Kombat Print Collection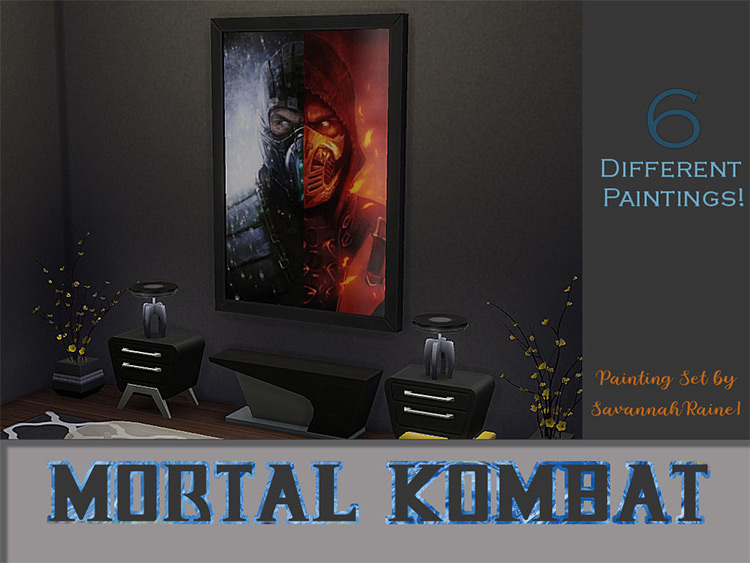 I used to have tons of video game posters plastering the walls of my childhood bedroom.
But the Mortal Kombat ones were always the best.
There's something about blood and gore that captures a teenager's mind like nothing else.
This Mortal Kombat Print Collection lets me get the poster fever out of my system, and it looks fantastic on my simulated man-cave's wall.
8.

MK11 Kung Lao Outfits & Accessories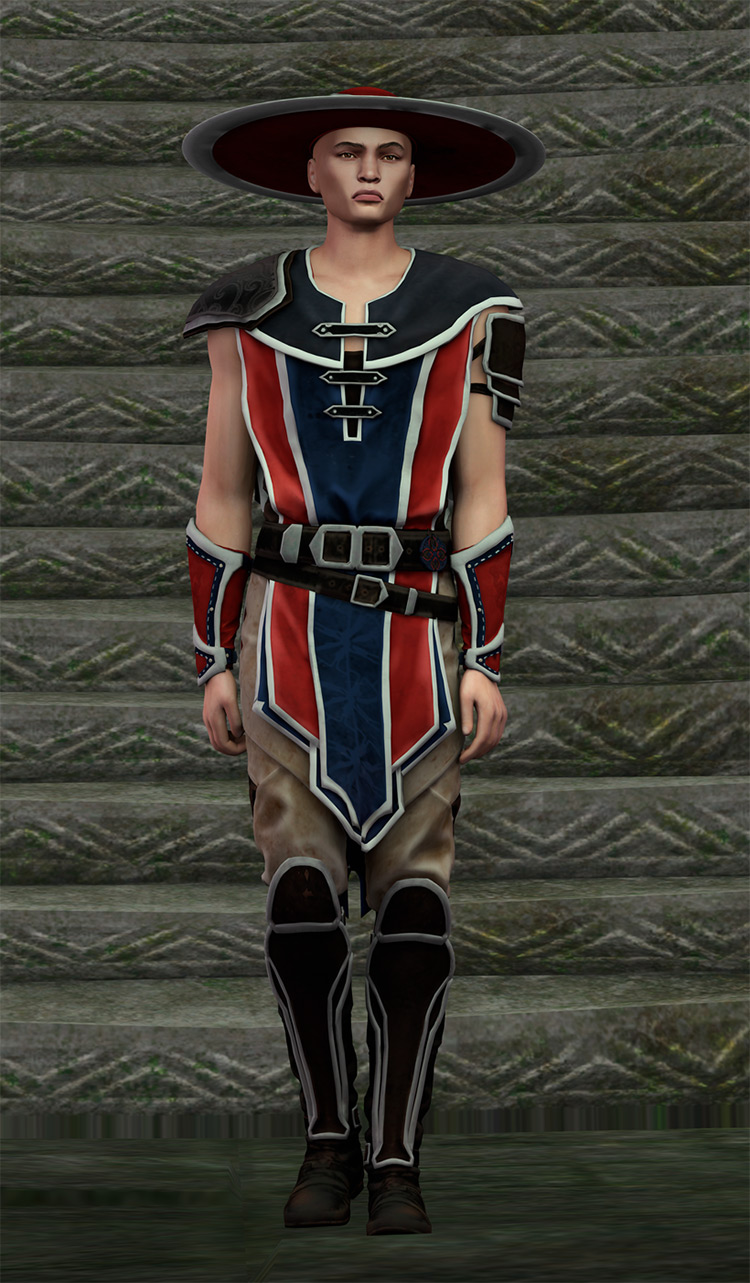 Everyone is always talking about Liu Kang.
He's Earthrealm's savior, the God of Fire and Thunder, the face of the franchise… but he didn't get there alone!
There's someone just as valuable supporting him at every turn.
Of course, I'm talking about the second-best Shaolin monk, Kung Lao.
This warrior has been kicking ass with his razor-rimmed hat since the days of Mortal Kombat II.
Though he's not the "chosen one," I'm sure more people remember the madman with the spinning hat than the Bruce Lee clone.
This pack includes several pieces of clothes and accessories seen on MK11, including six razor hats, five bracers, three different outfits, and a ton of different-colored swatches for each of them.
7.

MK11 Skarlet Outfits & Accessories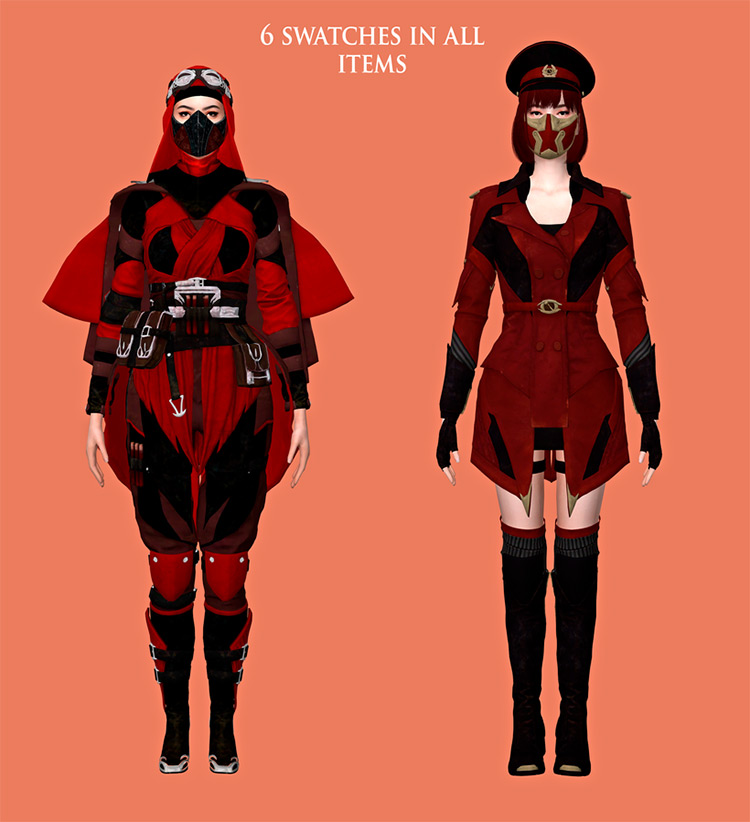 Skarlet is a relatively recent addition to the Mortal Kombat roster, appearing in Mortal Kombat 9 and Mortal Kombat 11.
As part of Shao Kahn's adoptive daughters along with Kitana and Mileena, it's no surprise this blood bender is one of the most powerful warriors in Outworld.
I mean, considering just how bloody things are there, she probably has a lot of raw material for her blood magic.
Her main outfit in Mortal Kombat 11 makes a ton more sense than the random skimpy clothes she originally wore in MK9.
This set brings an adapted Maxis-match version of it to your game – including the full-body outfit, hat, mask, and weapon.
6.

MK11 Shang Tsung Outfits & Accessories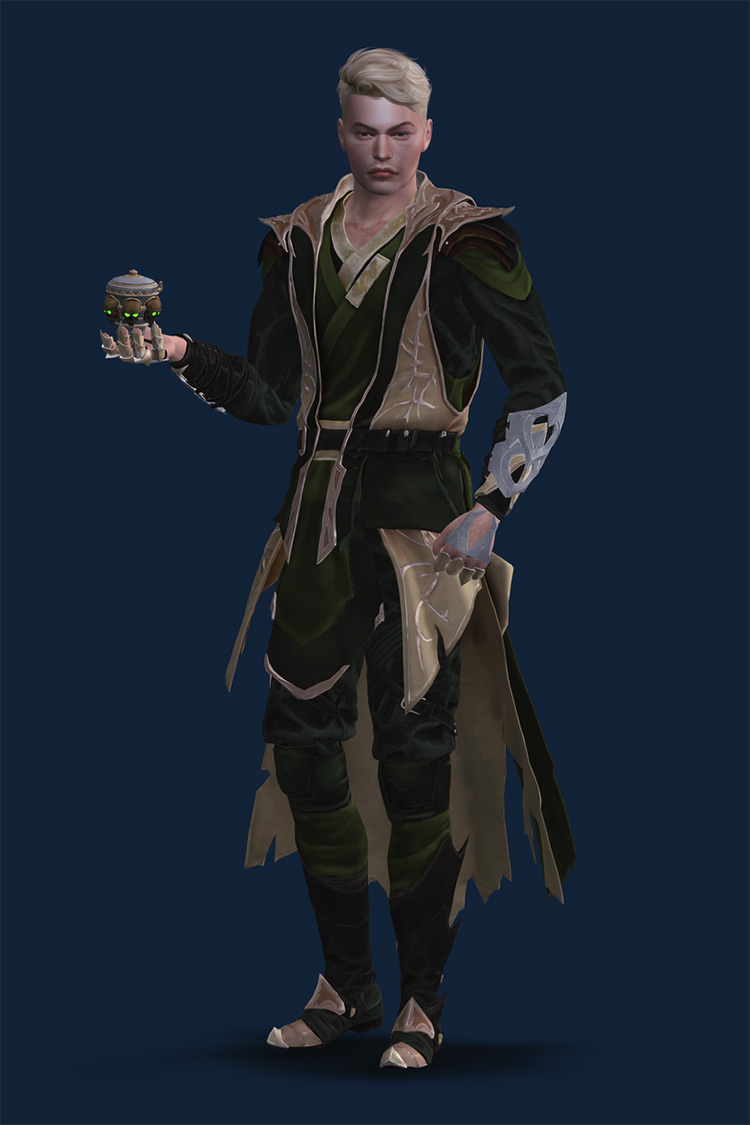 We'd all love to have a grandpa as cool as Shang Tsung.
And thanks to this character pack, your Sims will be blessed with just that.
This set includes four outfits, six bracers, and two soul phylacteries, all to bring the powerful sorcerer into The Sims 4 in a variety of different looks.
These range from somewhat casual and modern, to the most outlandish evil wizard garb you can think of.
Even if you don't want someone as dangerous as Shang Tsung hanging around your Sims, these outfits are perfect for any oriental magic practitioner – or just a mysterious wanderer.
5.

MK11 Cetrion Set
As the Elder Goddess of Life and Light, Cetrion's character design just screams "nature," with leaves and vines running all over her body.
Her dress is leaves, her hair is leaves – she even has leafy tendrils on her back!
If you've got a Sim that's been struggling to get their gardening hobby going, they'll appreciate Cetrion coming around to bless their crops from time to time.
This pack includes many outfits, hairstyles, head accessories, and even tendrils for extra customization. She can look good or evil, nurturing or menacing. It's up to you!
4.

Cetrion Pose Pack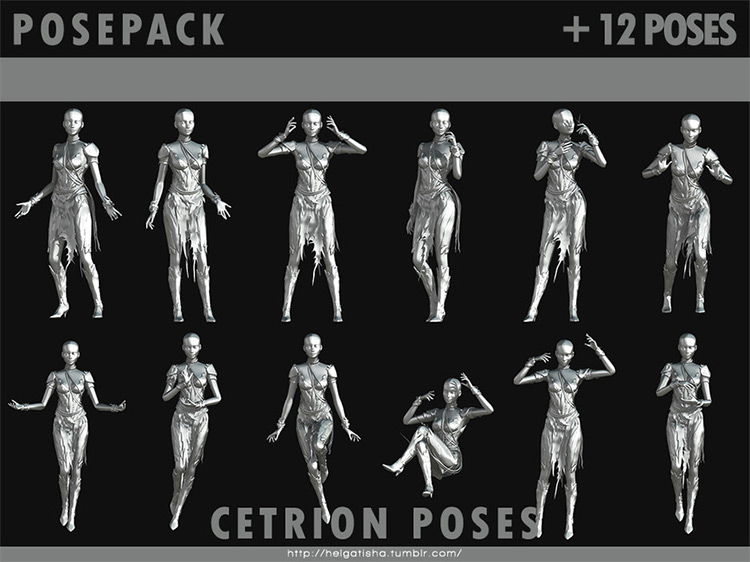 Once you get yourself some Mortal Kombat outfits, you'll want to show them off.
While taking screenshots of Sub-Zero washing dishes in the bathroom sink while Scorpion sits on the toilet uncomfortably sounds hilarious, maybe you should get some poses.
This pack of poses for Cetrion is 100% compatible with our previous entry, though I'm sure some of these could work for other characters too.
It includes triumphant poses, aggressive ones – and anything else you could think of.
3.

MK11 Classic Girls Set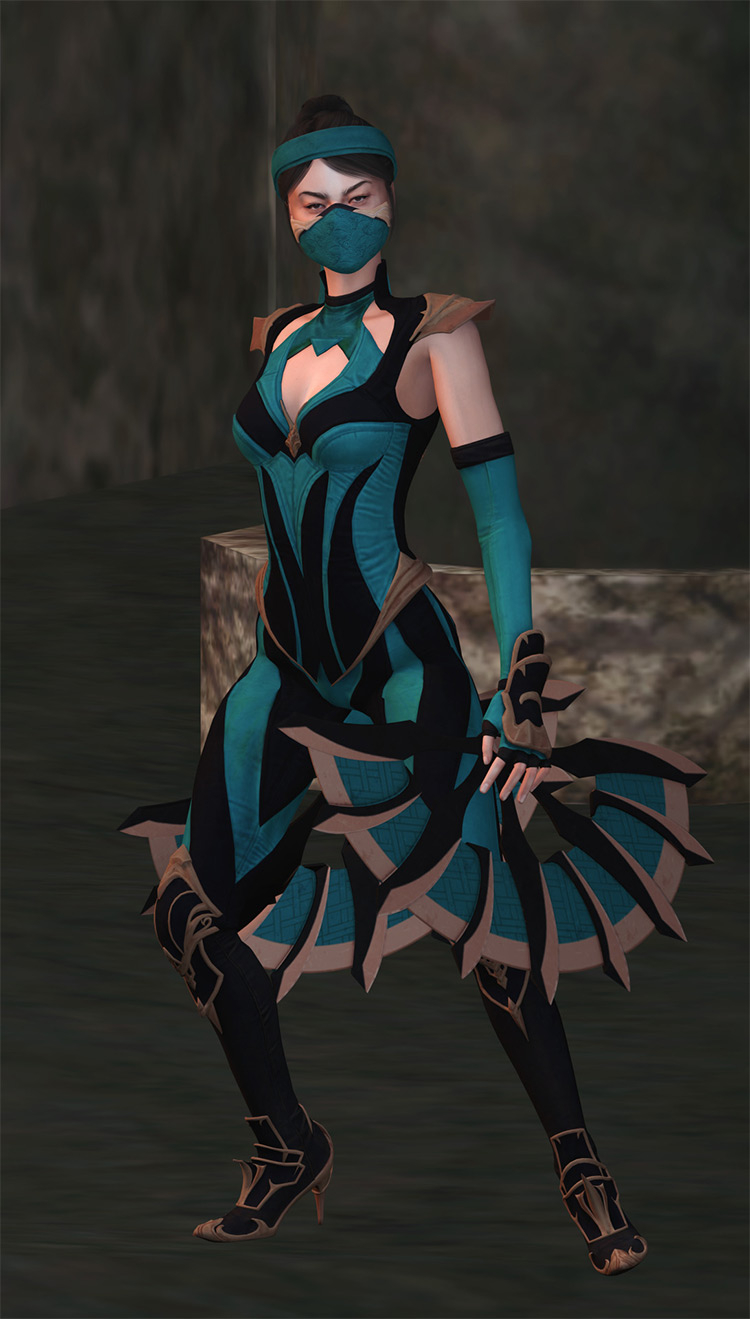 I love what NetherRealm has done with almost every character's design for Mortal Kombat 11. A lot more work and creativity went into these outfits, and it shows.
Still, some people prefer the simplicity of classic designs.
On average, most were little more than recolors – but they got the job done, and they were iconic.
If you're nostalgic for the arcade days, consider this pack of classic "ninja" outfits for Kitana, Mileena, Skarlet, and Jade – all based on their revised MK11 version.
There are also some custom masks and weapons for each girl, giving you a ton of variety next time you choose to make a female ninja warrior in CAS.
2.

MK11 Scorpion & Sub-Zero Set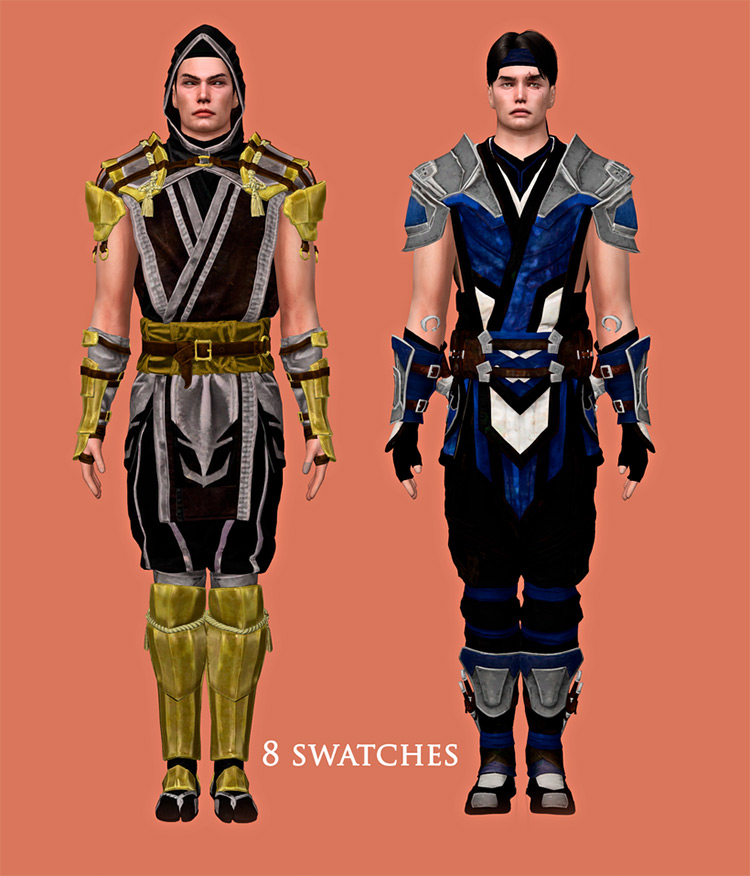 One of the most well-established points in Mortal Kombat's lore is the rivalry between Scorpion and Sub-Zero – both at the helm of a different ninja clan with a long-standing blood feud with the other.
This rivalry has been a central plot point for the franchise beginning in Mortal Kombat X.
However, it was surprisingly resolved during Mortal Kombat 11, where the two fight together to stop Kronika from twisting their fates to suit her ambitions.
Now that they finally see eye to eye, there's no reason why they can't live under the same roof in your TS4 game!
This set includes an outfit, four masks, and two weapons for each character – all inspired by equipable items in Mortal Kombat 11.
1.

MK11 Cage Family Pack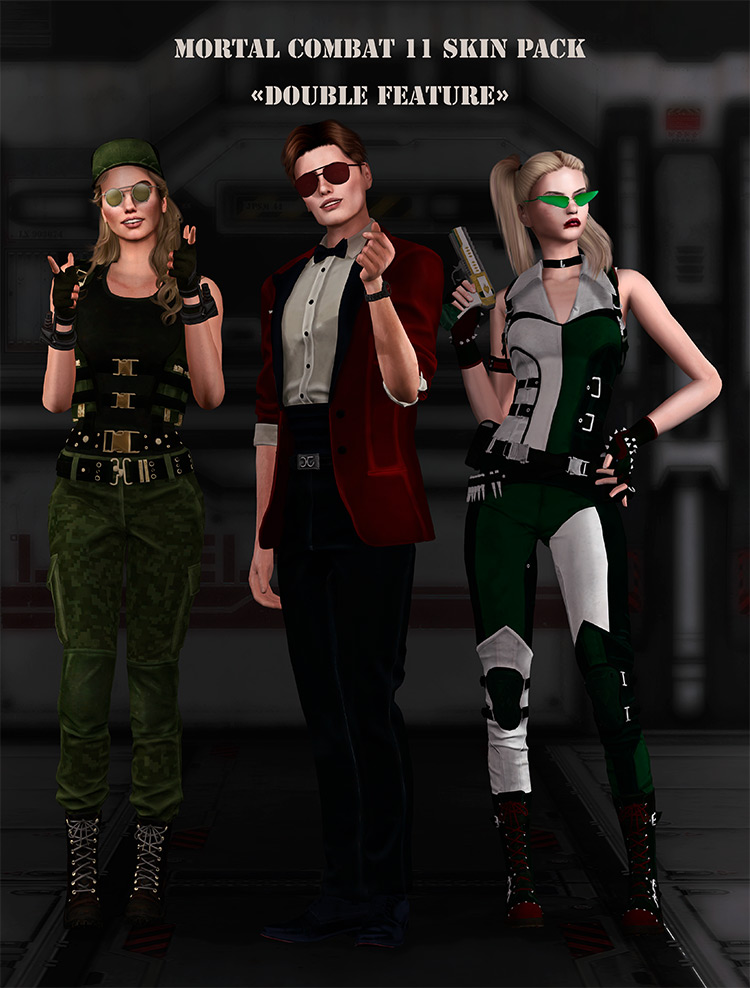 NetherRealm's decision to make Sonya and Johnny an item for Mortal Kombat X was a ball out of left field for many of us.
But it all made sense once Cassie Cage came into view.
Sonya Blade and Johnny Cage are two very cool and very different characters you wouldn't think of as a couple.
Still, the perfect blend of military bad-assery and showbiz swagger that is Cassie totally justifies the odd pairing.
This incredible set includes two outfits for each member of the coolest family in Earthrealm's history – including the best eye-wear, guns, and so on.
Browse:
Lists
Mortal Kombat
The Sims 4
Video Games