The Best Rolex CC For The Sims 4 (All Free)
This post may contain affiliate links. If you buy something we may get a small commission at no extra cost to you. (Learn more).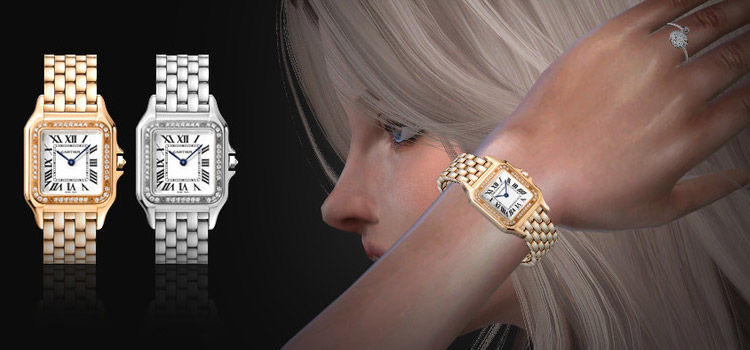 Have you ever walked past a Rolex store, stared at one of the watches on display and thought, "Damn, that costs more than an arm and leg."
As one of the most expensive luxury watch brands in the world, Rolex has the power to make anyone broke overnight (unless you're Robert Downey Jr. or James Bond).
With a price range of $5,000 to a whopping $650,000, owning a Rolex is a lifetime achievement. Because it will literally take a lifetime to save up for one.
But in The Sims 4, having a Rolex is as easy as getting up for a midnight snack.
Looking for a watch your Sim can wear as the ultimate status symbol? Then you've come to the right corner of the Internet:
5.

Rolex Watch
The thing about Rolex watches is that they don't need any frills to impress.
Having the brand name alone on your wrist tells everyone that you mean serious business (and might be a hot target for robbery).
This custom CC may not be the most unique and eye-catching. But it certainly does the job of telling everyone that your Sim has more zeroes in their bank account than most other Sims.
4.

The Rolex Explorer II and the GM Master II
Rolexes indeed cost a fortune.
But that doesn't mean they're fragile.
Case in point: The Rolex Explorer II and the GM Master II.
Originally designed for travelers, these watches can endure even the wildest journeys (or tortures, depending on what mood you're in).
If you're looking for more dumb ways for Sims to die, then you'll be surprised to see this watch survive it all.
3.

Rolex Datejust II
Being flashy can be great. But nothing can beat a classic – especially when it's as elegant as the Rolex Datejust II.
With sapphire crystal material, a black dial, and a bracelet of gold and steel, this watch can be paired perfectly with virtually any outfit.
Now your Sim can stay lowkey and still be the best dressed one in the room, all with this CC from lerdus.
2.

BLS Watch & Bracelet Set
When Aladdin said he could show Jasmine a world that's shining, shimmering, and splendid, he must have been referring to a Rolex watch.
Specifically this CC set.
Infused with enough jewels to have its own security detail, this CC would skyrocket your Sim's social status to unfathomable heights.
Imagine what they could achieve with a dozen more of these babies?
1.

VVS Rolex
If you don't think a Rolex alone is enough to show everyone that you're rich AF, maybe this VVS Rolex could seal the deal.
It's covered all around with sparkling diamonds – yes, seriously.
This over-the-top timepiece will literally make your Sim shine, and could be the envy of every rapper in the biz.
Just try not to blind anyone if you're wearing it under direct sunlight, okay?
Browse:
Lists
The Sims 4
Video Games