The Sims Music: 15 Best OST Songs From The Franchise
This post may contain affiliate links. If you buy something we may get a small commission at no extra cost to you. (Learn more).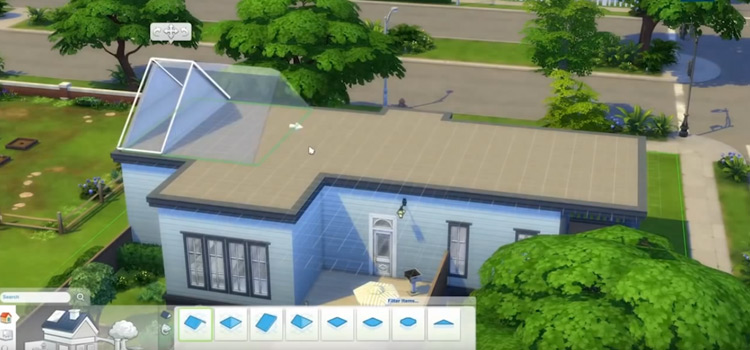 Developed by Maxis and published by Electronic Arts as a sort of spin-off from the SimCity games, The Sims has become synonymous with casual gaming. Everyone knows this series.
I recently got my hands on the latest expansion, Realm of Magic for The Sims 4, and I have barely been able to step away from it.
One of the most important aspects that have brought the franchise this far is its wonderful treatment of the game's soundtracks. They strive to bring together geniuses like composers like Jerry Martin and Mark Mothersbaugh, along with superstars of music like Katy Perry and Kimbra, all to bring the game to life.
To celebrate these wonderful artists and the hard-working teams behind this series I'll be ranking some of my favorite songs in the entire franchise.
If you've played the sims(really, who hasn't?) you're sure to remember some of these tunes from all that time spent building a digital life.
15.

Neighborhood – The Sims

My first entry is this encouraging tune from the original Sims game.

The soundtrack for this PC classic is unique in comparison with the rest of the franchise for a couple of reasons. It was more experimental, somewhat jazzy, and it probably had the best songs overall if you ask the community at large.

This track by Jerry Martin played during neighborhood exploration and it carries with it a feeling that everywhere you look, there's an opportunity to bond. To meet new people and walk into their little pieces of the world.

It's a safe-sounding beautiful place where you can live out your simulated days.
14.

BoSIM Nova – The Sims

Another awesome track by Jerry Martin is this bossa nova tune with a punny name.

It may sound a bit like elevator music, but you can't deny it has some relaxing properties. And that's the thing!

So much time in The Sims is spent designing, making decisions, being creative… you need the music to keep you relaxed and inventive.

Jerry Martin had a lot of experience achieving this from working on the soundtracks for the SimCity franchise, which can get extremely intense and stressful during some points.

A game of Sims can turn into a long-winded session and you need the perfect music to get you in the mood.
13.

Shut Up (Simlish) – The Urbz

I had originally decided not to include any music from The Urbz in the list, given it isn't a titular "Sims" game. And also because it has so much good music that it may turn into ranking the entire Urbz soundtrack!

That said, I had to make an exception for this total anthem of a song.

Even my mom knows the original Black Eyed Peas tune of the same name.

It was a perfect choice to really get that urban, city-life feel to the game… and it's sung by the actual Black Eyed Peas!

Hearing such a famous band performing one of their greatest hits in the silly Sim language made me realize just how much reach these games have in modern pop culture.
12.

Saturday Night (Simlish) – The Sims 3

While Saturday Night by Jessica Mauboy isn't as well-known and memorable as Shut Up by BEP, it does have one advantage that lands it higher up on the list… there's a video of the artist recording the song in Simlish on YouTube(linked above) and it's the most surreal thing you're going to see all day.

It's a beautiful song. And while you can definitely see Mauboy is aware of just how silly the whole thing is, she still takes it seriously and delivers some amazing vocals.

It was a great song to include in the Sims 3 soundtrack and after seeing this video I have a newfound appreciation for the artist.
11.

Na Na Na (Simlish) – The Sims 3

Speaking of surreal things, My Chemical Romance also recorded their emo scene anthem Na Na Na in Simlish for the Late Night expansion of The Sims 3.

Of course, the "Na Na Na" part remains entirely unchanged.

I remember all of my emo friends also had a thing for The Sims back when I was younger.

It took me a while to get into the series myself, but I think I might have found the reason they were so fond of the game.
10.

The Sims Theme – The Sims 3

There have been many iterations of the Sims theme over the years.

But this track by Steve Jablonsky has to be one of the best renditions of the classic tune.

It really puts everything that "The Sims" is about into a song. It's fast-paced and intense, making you feel like life is just teeming with excitement and possibilities.

I give it bonus points for actually including a choir of Simlish-speaking voices too. But by now I think it's fair to say that's pretty normal for this series.
9.

Josine – The Sims 4

The fourth main entry in the franchise isn't exactly known for its soundtrack.

In fact, several people had bugs at launch that messed with the audio files one way or another so some people who've played hours of the game still have no idea how it's supposed to sound!

That said, this tune from Ilan Eskeri for the Create-a-Sim part of the game is simply beautiful.

I'm sincerely thankful for the effort put specifically into the CAS songs for this game because it's such a complex customization-process, you'll probably spend hours making the perfect Sim family… and listening to the music.
8.

The Sims Theme – The Sims 2

You really can't leave out what seems to be the best Sims theme, especially based on opinions from the community at large.

It may have to do with the fact that The Sims 2 is also one of, if not the most loved Sims game in the history of the franchise. But this song is just so darn catchy.
7.

It's The Sims! – The Sims 4

I may be biased because my favorite Sims game – other than The Sims Medieval – is the fourth installment in the series. There's just something about that CAS…

In any case, this is the theme song for the game and one you'll be listening to a lot!

It's the Main Menu tune and it also plays during most loading screens.

I never get tired of it and it never fails to get me hyped to play. This song by Ilan Eskeri sounds like the opening to a grand animated movie, and I love every second of it.
6.

Last Friday Night (Simlish) – The Sims 3

Katy Perry's penchant for the fun and experimental made her the perfect candidate to get the Simlish treatment.

Last Friday Night is already a great song. But this version might be her most inspiring and memorable track yet.

I was amazed when I realized there were so many videos of Simlish recordings.

This one is special because it's largely unedited. You can see how the recording really went, and there's something about Perry's awkward acting in front of the camera that just tells you she's 100% aware of the absurdity, even if she keeps a straight face.

Ba dipsa frooby noop!
5.

Sim Heaven – The Sims 2

Loading screen music is important. Especially if you're like me and you're always barely scratching the minimum specifications for most games you play.

Therefore it's nice to see the care put into choosing nice tunes for this part of the game.

Sim Heaven also plays in the game's Buy Mode, along with many other great songs.

Buying pink sofas and way-too-fancy lamps for a one-room apartment has never been more relaxing.
4.

Buying Lumber – The Sims

If there's something most fans who've played the games since inception agree on, it's that the original Sims(and expansion packs) had the best soundtrack of them all.

This is one of the slowest most feeling songs in the entire franchise, and Jerry Martin's piano composition would be beautiful even if it had nothing to do with The Sims.

It's hard to forget all those long nights spent building low-poly mega-mansions while listening to this tune.
3.

Good Intentions (Simlish) – The Sims 3

Just when I thought Kimbra was perfect enough, I find out she actually has a song recorded in Simlish.

Not only that, but there's a highly-edited video of the recording session complete with clips from The Sims 3: Pets expansion that it was made for!

Now that I think about it… Kimbra kind of looks like a Sim herself.
2.

Mall Rat – The Sims

Going to buy things has a healing effect on both mind and body for some reason. Or maybe that's just how collector's feel when they dive into all the weird merch for their favorite series.

Regrettably I can't simply type in "rosebud" in real life to get funds and go out shopping, but I can get some of this feeling by outfitting my home in The Sims.

Mall Rat sounds like something that should be played 24-7 at Ikea. And for some reason that makes for a great tune.

It's a fan-favorite and even the developers liked it. So much, in fact, that they featured this song on one of The Sims 2's radio stations.
1.

Under Construction – The Sims

By far the most recognizable song for long-time players is this tune from the original game's build more.

It's relaxing yet creativity-inducing, much like the SimCity songs Jerry Martin had been composing up until that point. And this description applies to almost every song from the early Sims games.

A great many people love to listen to this track along with similar ones from the soundtrack while they study or get some work done, myself included.

It's the most listened-to in both Spotify and YouTube, and it's obvious why. Definitely the most iconic song in the whole soundtrack.
Browse:
Lists
The Sims 4
Video Games