The Sims 4: Best Bachelor Pad CC & Mods
This post may contain affiliate links. If you buy something we may get a small commission at no extra cost to you. (Learn more).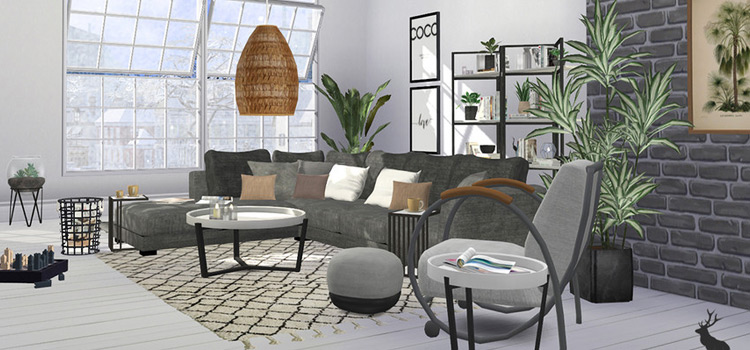 Getting married and settling down has its perks, but it can't beat the single life.
With no one to take care of but yourself, you become your own boss – you can do whatever you want, whenever you want!
That's even more true in the virtual world of The Sims, where you can build and design every aspect of your life using free CCs.
To maximize your Sim's single lifestyle in TS4 I've collected a bunch of sweet bachelor pad CC to spruce up your Sim's place.
10.

Modern Dartboard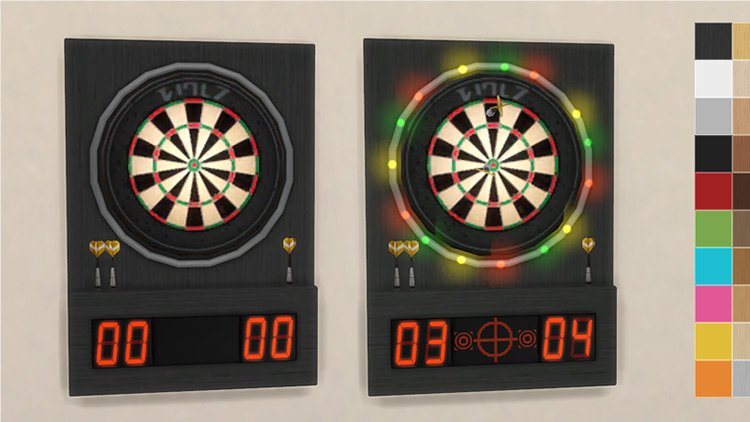 Playing darts is objectively not the safest bar game ever created.
If you do decide to get drunk and throw sharp objects at a target, the best thing to do is do it in the safety of your home with this modern dartboard!
Save your Sim the hassle and get this customized dartboard from creator Veranka!
9.

PlayStation 5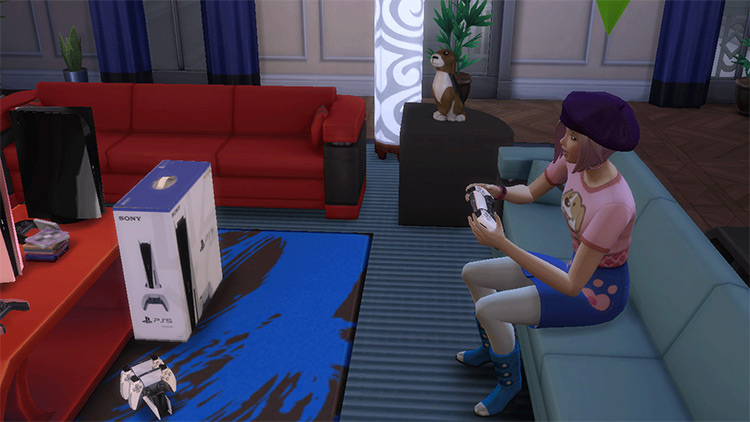 The PS5 will go down in history as one of the most revolutionary gaming consoles ever – and also one of the hardest to obtain.
PS5s sell out within seconds, much to the chagrin of gamers all around the world.
While we have little to no control over what's going on in reality, we can at least make it much easier for our Sims.
And now you can own Sony's latest console in just a few clicks with this CC from SimmerWellPupper.
Also, did I mention it's fully functional?
8.

Coffee Makers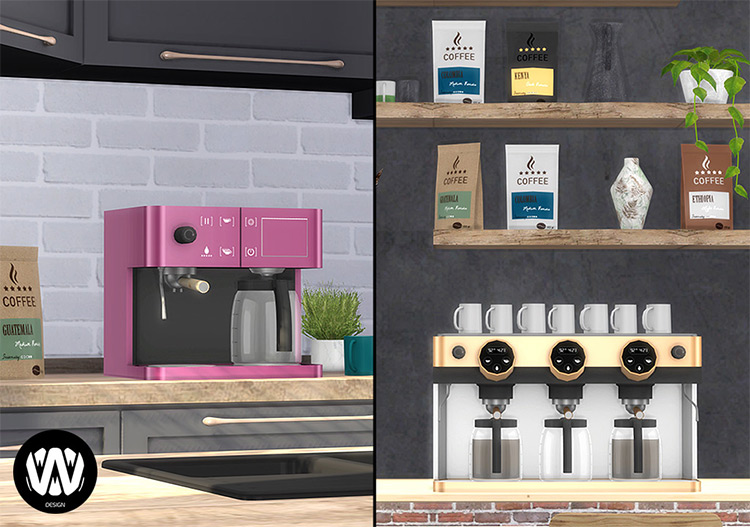 As a workaholic millennial, I could never survive a single day without coffee.
It doesn't matter if it's a weekend or a weekday, I just need my caffeine to function.
So it goes without saying that any Sim bachelor making a living will need a cup of joe every morning.
On that end, this set has them covered. It has every tool a Sim will need to make sure a fresh brew is ready on the clock.
But if you really need even more options beyond this set then have a look at this collection.
7.

Arcade Cabinets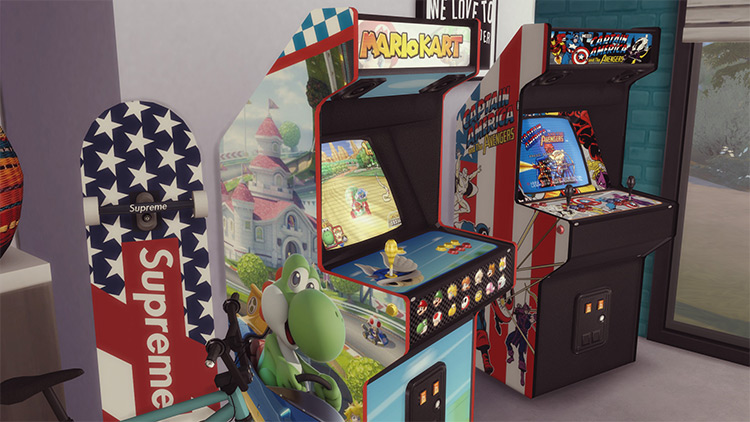 You might be too young to know about this, but back in the day, video games weren't as accessible as they are now.
You would have to go to arcades, which were these magical places filled with video games that you could play for hours – as long as you had enough change or tokens.
There's no doubt that every bachelor who lived through those times dreamed at least once to take home one of those gaming cabinets so they could play games 24/7.
It's time to turn those childhood dreams into a reality with these arcade cabinets, all designed by Pumpk1in.
6.

Strong Gym Set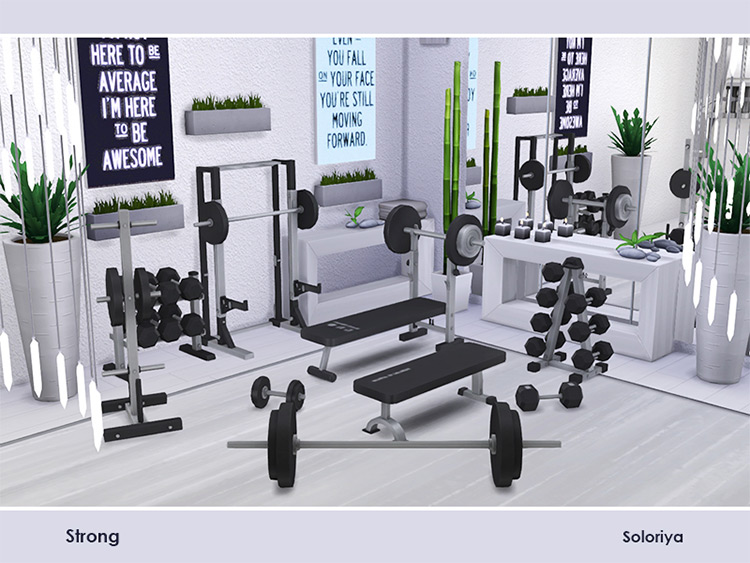 Gyms are now more accessible than ever.
But nothing beats having one all for yourself.
Because honestly, who enjoys wiping the sweat off a machine each time they need to use it?
This CC by Soloriya will help your Sim achieve their fitness goals in the comfort of their home.
5.

Apolline Lounge Corner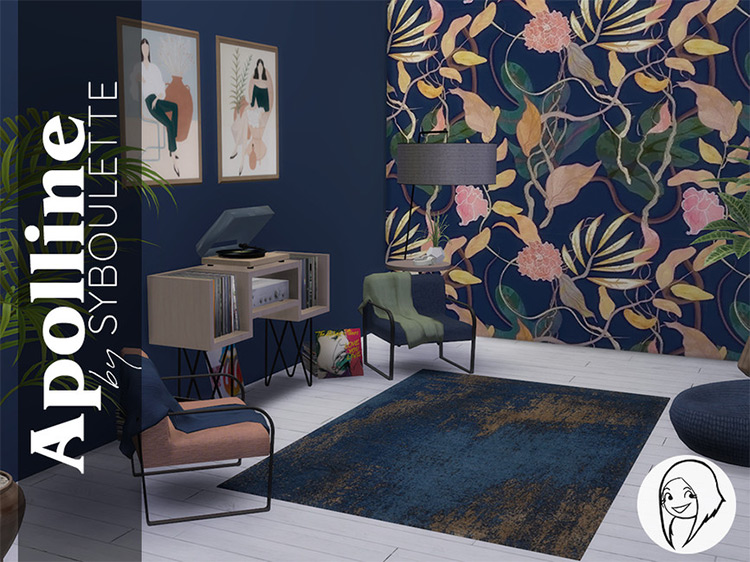 For a lot of people, record players are a thing of the past.
We now have streaming, so why bother with huge black discs with players that cost a fortune to maintain?
Vinyl collectors will be quick to give you a long list of justifications for their impractical hobby, but the easiest one to understand is that they simply look cool.
To enjoy that privilege without paying a single cent, get your Sim the Apolline Lounge Corner, complete with a stack of records, an armchair, a sleek record player, and plenty more.
4.

Jacuzzi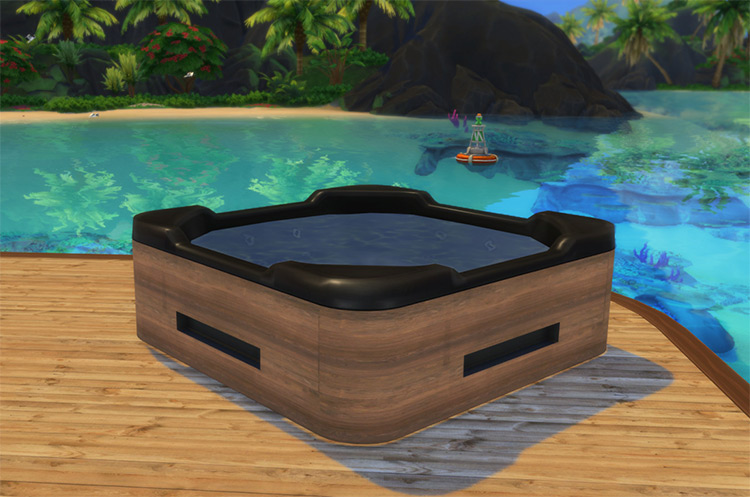 Sometimes life gets so exhausting that you just want to take a nice hot soak.
Of course, your Sim can easily get a bathtub. And maybe even throw in some rubber duckies.
But why stop there when you can have a Jacuzzi?
With your own private Jacuzzi, you can enjoy the view of your garden while the soothing waters do their magic.
So I say give your bachelor Sim the feeling of that next-level relaxation that they deserve.
Or if this specific Jacuzzi ain't cutting it, we've got a list of plenty more options.
3.

Tuomo Sectional Sofa Set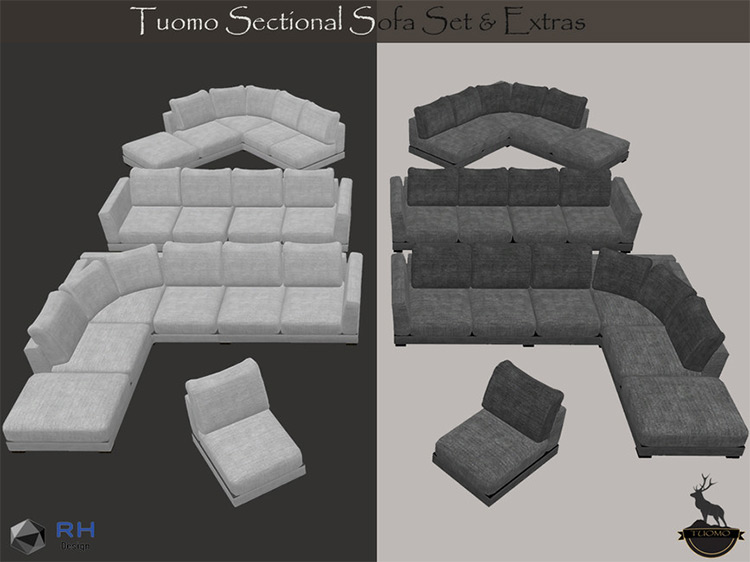 One of the best things about living alone is that you can invite friends over anytime.
You can throw parties every weekend and no one would get pissed off – unless, of course, the music's too loud and your neighbors are a bunch of married killjoys.
To prepare for those epic get-togethers, you might want these huge Tuomo sectional sofas from CC maker RightHearted.
You can even go the extra mile and download extra clutter too, like a DVD player or a PlayStation.
2.

Alcohol and Syrup Bottles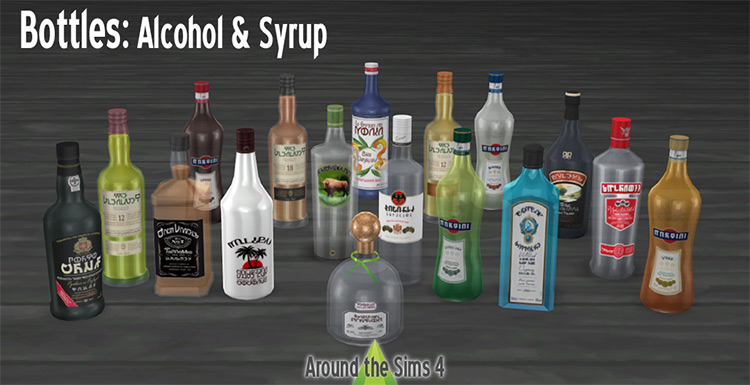 If you're going to throw parties, then you're going to need booze.
And if you're a bachelor, you're going to need lots of it.
Luckily this decorative clutter has got you (and your Sims) covered.
Featuring a wide range of bottles with instantly recognizable labels, you can download them as a full set, or one-by-one. Whatever your little bachelor heart desires.
1.

Sandtrap Bachelor Pad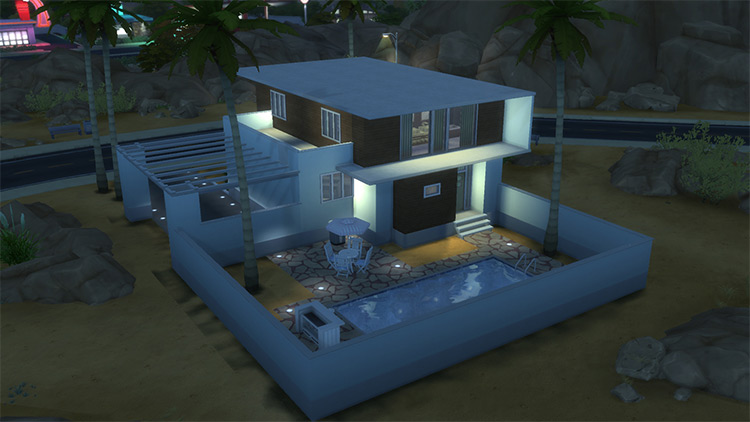 Rounding up this list is the complete Sandtrap Bachelor Pad by RayanStar.
Looking like the beach house of your dreams, this lot has everything your Sim needs to live their best singles life.
There's a spacious bedroom, a cozy living room with a flat-screen TV and couches, plus a workstation perfect for your work-at-home Sim.
Instead of building your bachelor pad from the ground up, maybe save yourself the effort with this pre-made lot.
Browse:
Lists
The Sims 4
Video Games