Sims 4 Hot Tub CC For Fun & Relaxation
This post may contain affiliate links. If you buy something we may get a small commission at no extra cost to you. (Learn more).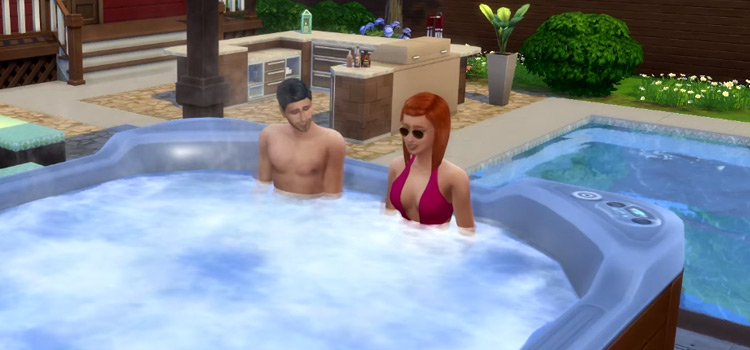 If you're anything like me, when you're designing the perfect lot in Sims 4, a hot tub is one of the essentials.
And what's not to love about a hot tub?
It helps add a little extra luxury to any patio that you have in mind, perfect for unwinding after a long day of work, and can even be just what your lovebird Sims need to spice up their lives by having some private time in the tub.
But hear me out. Have you ever found yourself thinking "Yea, a hot tub would really tie this lot together. I wish they weren't so boring and dated, though,"?
Me too. Not to worry, because here's a list of the absolute best hot tub CC for The Sims 4 that's sure to satisfy all of your home-designer needs.
Valentine's Day 2016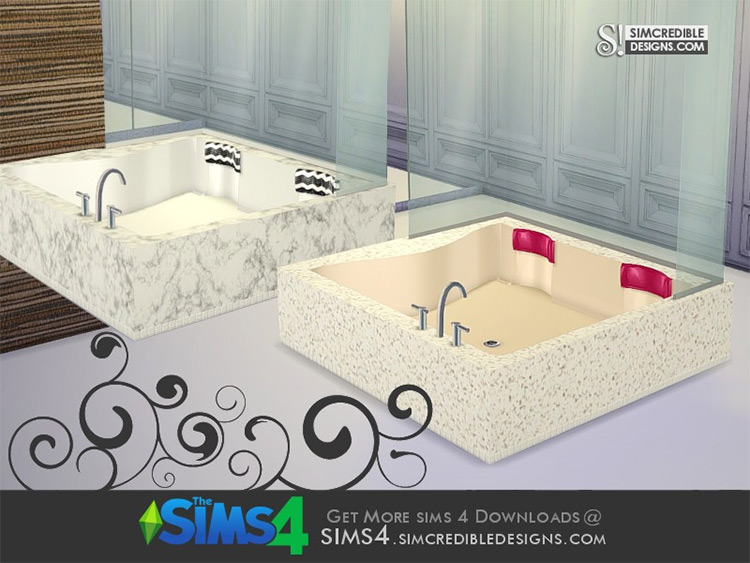 This jacuzzi is sure to add some romance to your Sims life.
What better way to try to win over a Sim by making a move in a romantic hot tub?
This CC is complete with comfortable seating, and classic marble designs that come in 3 different styles.
Modern Hot Tub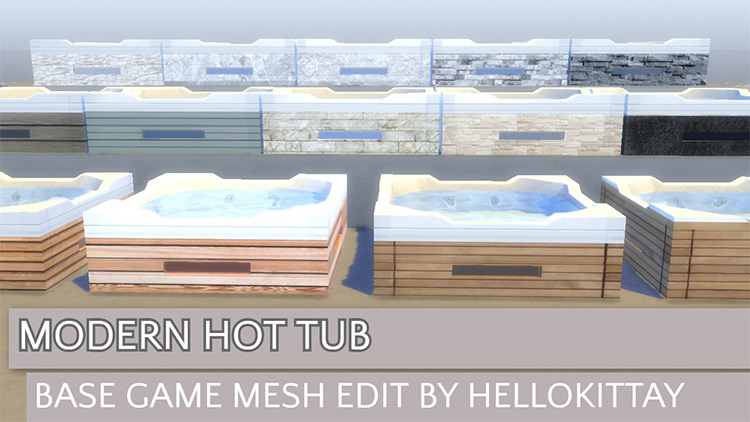 Now really, take a peek at this hot tub.
It's perfect if you want to get a simple upgrade to the tub that's already on your lot, assuming you can afford one.
This isn't too flashy, making it perfect for your lot in the middle of suburbia.
Go ahead, invite the neighbors over!
With a bar nearby and some relaxing tunes playing in the background, this hot tub will help to create a serene and classy backyard that'll make everyone feel at home.
Ponyo's Petite Pool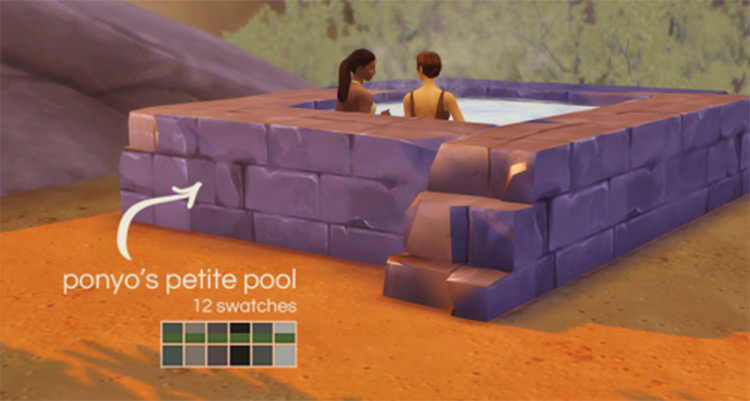 This hot tub takes your backyard to a whole other level.
If you want to have a more natural feeling lot while still reaping all of the benefits of a high class space to unwind and have fun, this CC is going to come in handy.
Not only does it have a unique look to it with natural stone as its base, but there are also swatches that come with moss to make it even more cozy.
I can already feel like one with nature, without having to take a vacation out to the woods.
Spa Jacuzzi Nitrium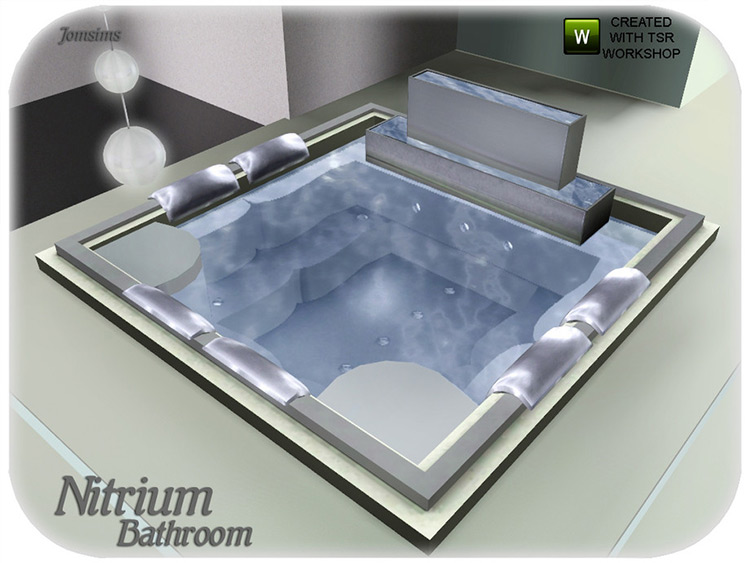 Wanna create one of the most upscale, bougie mansions that you can think of?
Say no more. This jacuzzi lined with silk pillows and a gorgeous mini fountain at the top is just what you need to show off how many times you can spam the Motherlode cheat.
Go ahead and cut cucumbers for your eyes, we're about to have an at-home spa day!
Overhang Hot Tub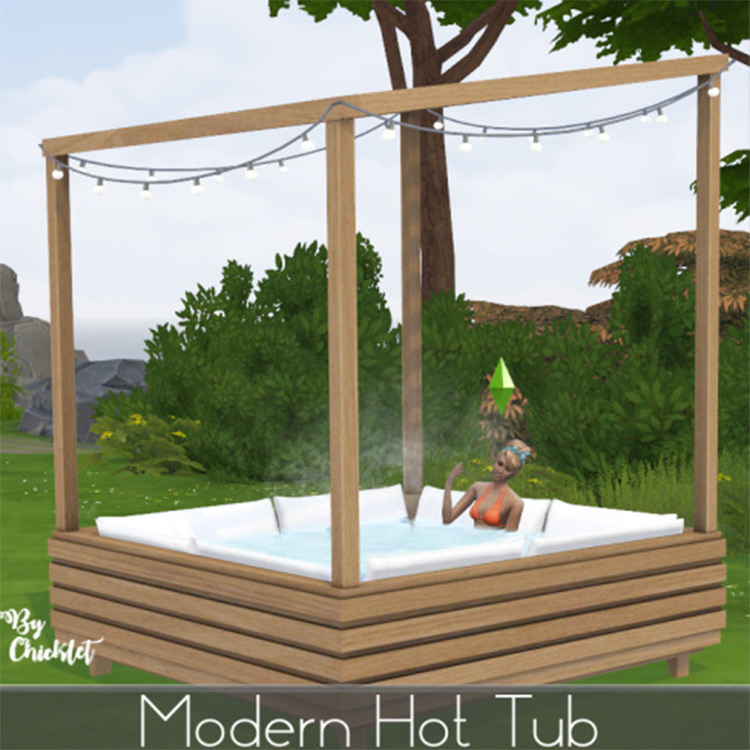 A hot tub we all know and love with a modern twist, this has everything that we could ask for and more.
Featuring a roof-like platform above with adorable string lights hanging from it, your Sims will be able to enjoy the warm water on the rainiest of nights.
All while still making sure that all of their hot tubs needs are met.
And look at those comfy pillows.
What are you waiting for, hop on in!
Functional In-Ground Hot Tub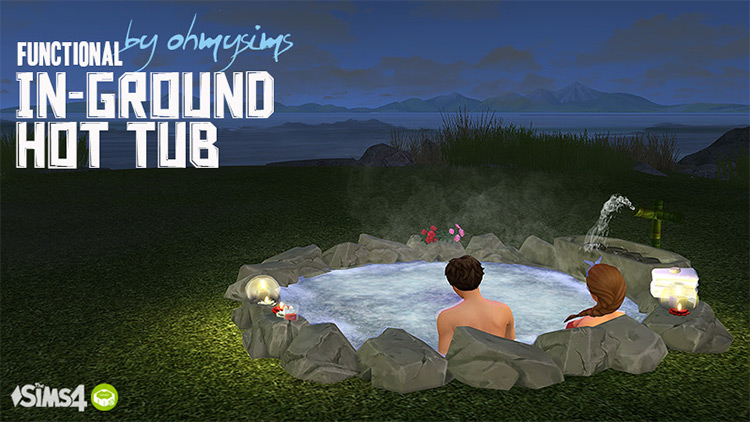 Let's bring the relaxation of a natural hot spring right to your Sims backyard.
This in-ground hot tub CC lined with rocks and flowers comes in a unique round shape, versus the traditional square-ness of hot tubs we're all familiar with.
It's sure to make a great addition to an at home date night with that sim you're interested in.
Other adorable details that can't be missed in this one are the massage rocks and the bamboo spout for a nice consistent stream of water.
It's the little things that count the most.
Anniversary Tub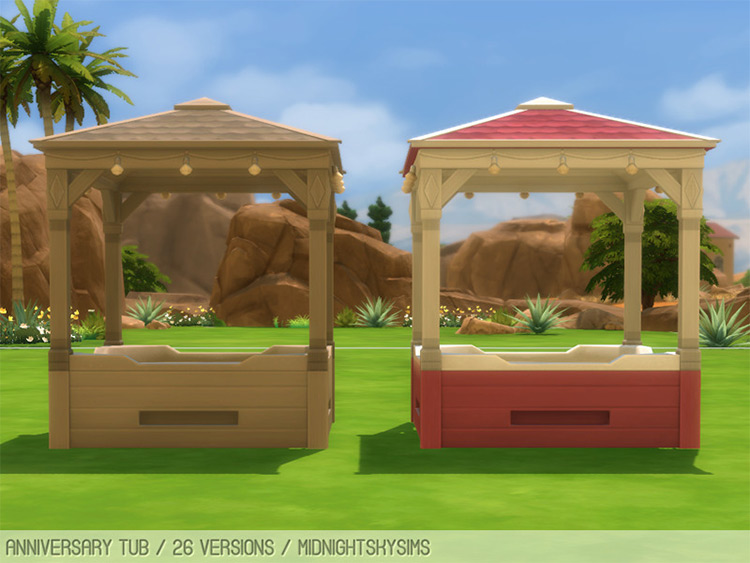 What sets this hot tub apart from the rest is the variety that this CC comes with.
The Anniversary Tub has 16 swatches to choose from, making sure that it will go perfectly with whatever color scheme you've chosen for the lot you're working on.
All without having to sacrifice your backyard essentials.
AlialSim Wooden Hot Tub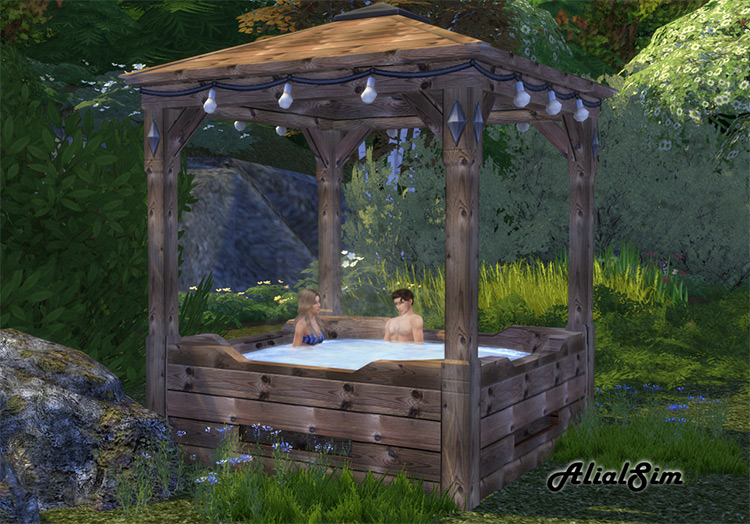 Similar to my previous pick, this hot tub has some of the same structure.
The roof above, the string lights having from the top, the compact style that feels like a tiny house with a tub.
All things in the perfect recipe for a warm and inviting space.
What makes this one interesting?
While it may not have as many of the bright colors, this CC comes in natural-colored textured woods, which gives it a more modern up-scale feeling.
Japanese Ofuro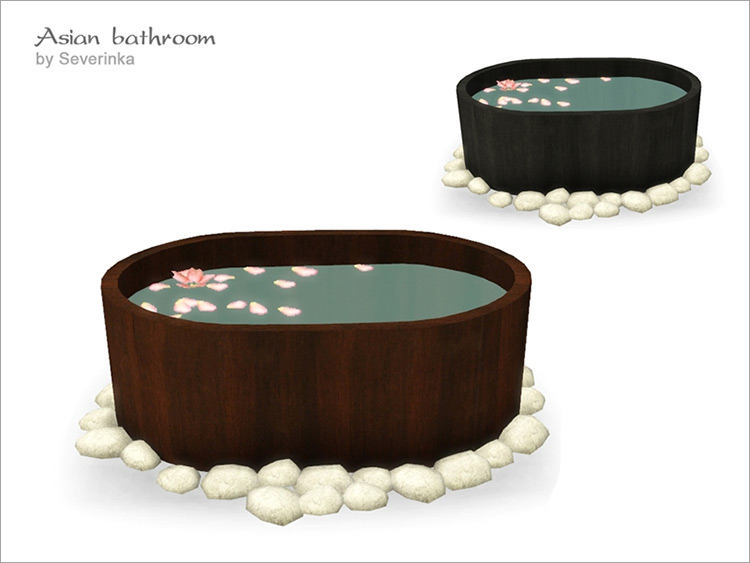 Now this hot tub not only has style, but dual functionality.
Of course this can be used as your classic hot tub outside amongst your garden and cherry blossom trees.
But ever thought about putting it inside?
If you're looking to really step up your bathroom game and add a hot tub in, this Japanese Ofuro can turn any boring bathroom into the place your Sim go to have a self-care day.
And those cherry blossoms in the water?
The perfect touch.
Natural Camouflage Tub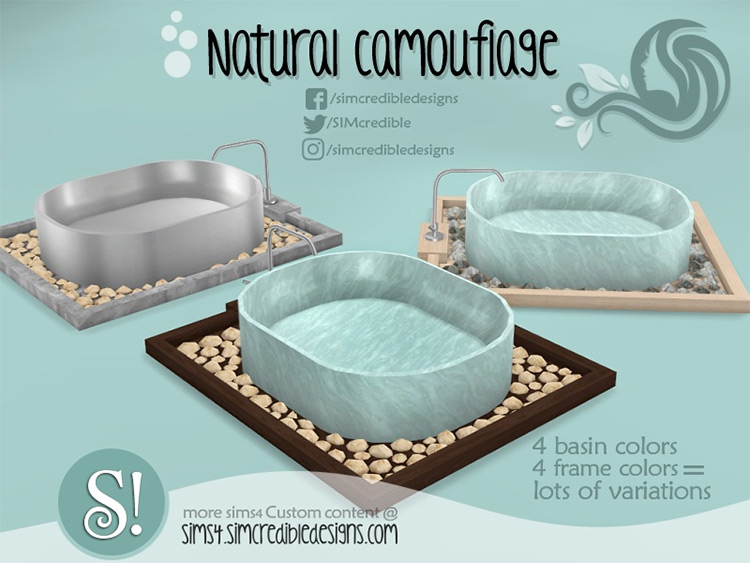 Can life get any better?
Snag this beautiful jacuzzi to make any space feel like your Sim is on a luxury vacation.
The detail of the rocks at the base of the tub itself, along with the modern design is sure to upgrade your lot and leave both you and your Sim feeling great. Who's up for a dip?
Browse:
Lists
The Sims 4
Video Games