Best Sims 4 Blonde Girl's Hair CC To Prove Blondes Have More Fun
This post may contain affiliate links. If you buy something we may get a small commission at no extra cost to you. (Learn more).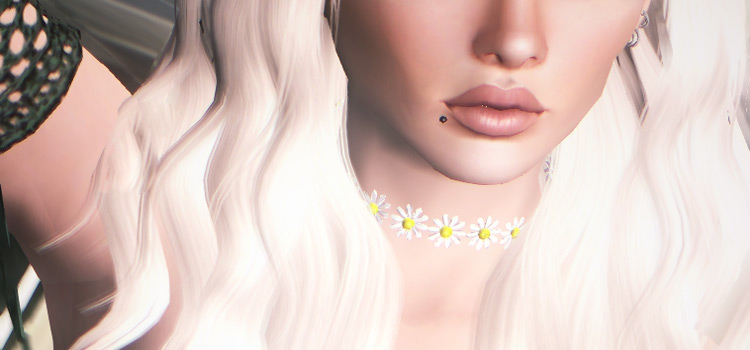 Fun is in the hair of the beholder – wait, that's how it goes, right?
American brand Clairol obviously banked on this saying by popularizing an expression that had launched decades of hair debate – that blondes have more fun.
Before brunettes and redheads come at me in full rage mode, don't deny that you haven't thought about bleaching your hair to death to achieve a full blonde look.
There's something about blonde hair that attracts and intrigues.
After all, there wouldn't have been a place for it in pop culture if it didn't.
So instead of dying your hair and instantly regretting it, try out these custom content packs to make a fair-haired maiden out of your Sim!
15.

Rhiannon Hair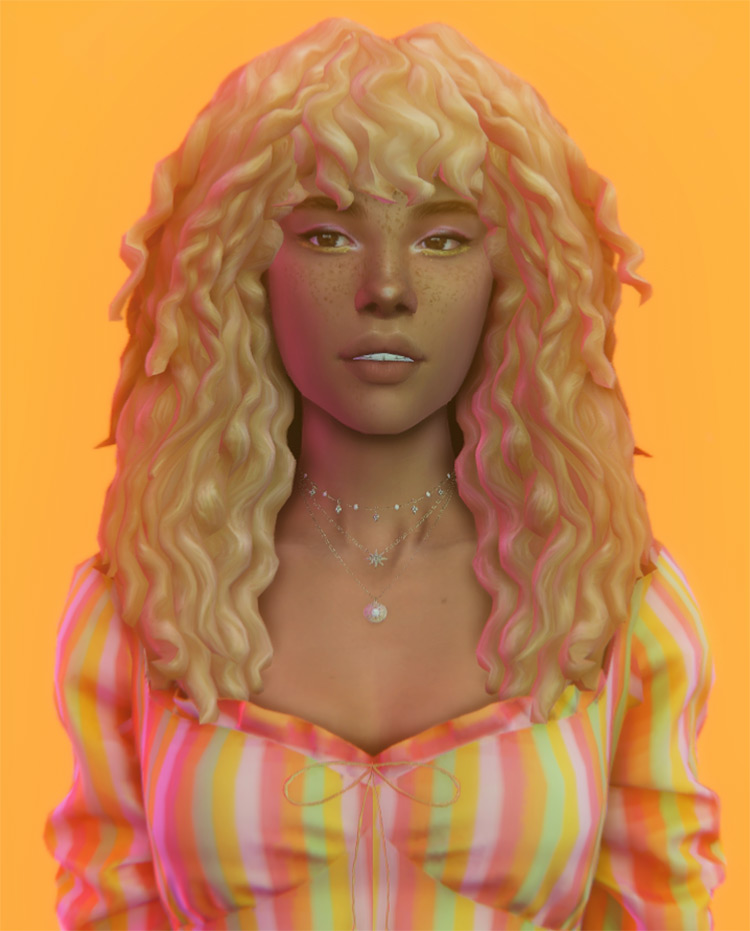 If you saw Rihanna rocking her curly blonde hair back in the day then curly blonde hair then you know this CC's a showstopper.
This full curly shag and bangs combo just proves that in the world of the Sims, it's easy to become an instant icon without the number one hits.
You might be leagues away from Rihanna's queenly status, but don't let that stop your Sim from owning this Rhiannon Hair.
14.

Zoey Hair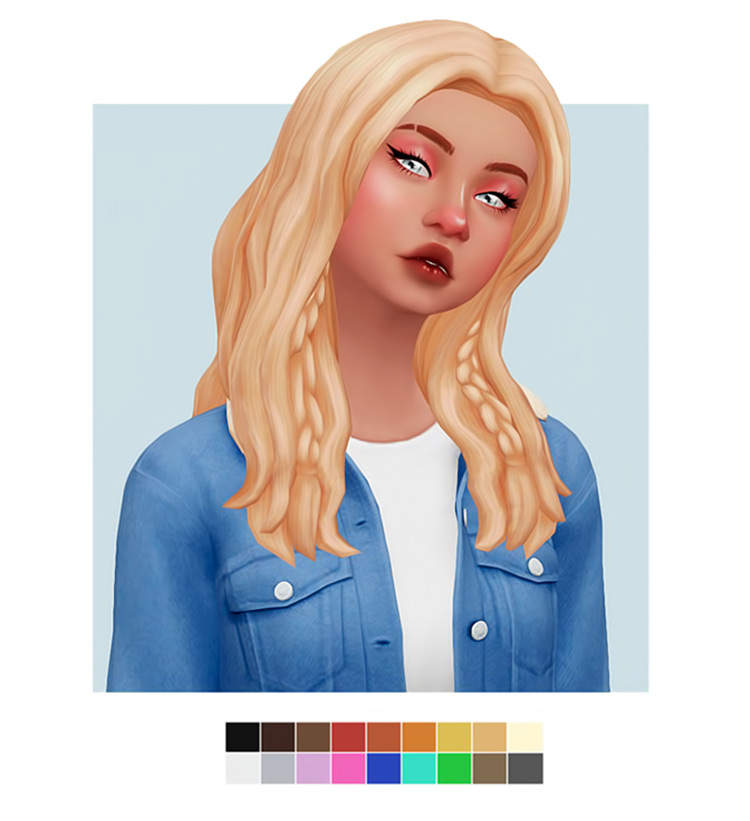 Forgive me for reviving a dead meme, but I just have to say this: name a more iconic duo than blondes and braids. I'll wait.
Braids are practically made to highlight the best features of blonde hair: the highlights.
Even with just a classic twist and a simple layered style, the Zoey Hair manages to deliver a badass look to flip off dumb blonde expectations.
And of course, nothing's sexier than a confident blonde subverting stereotypes.
13.

Perfect Illusion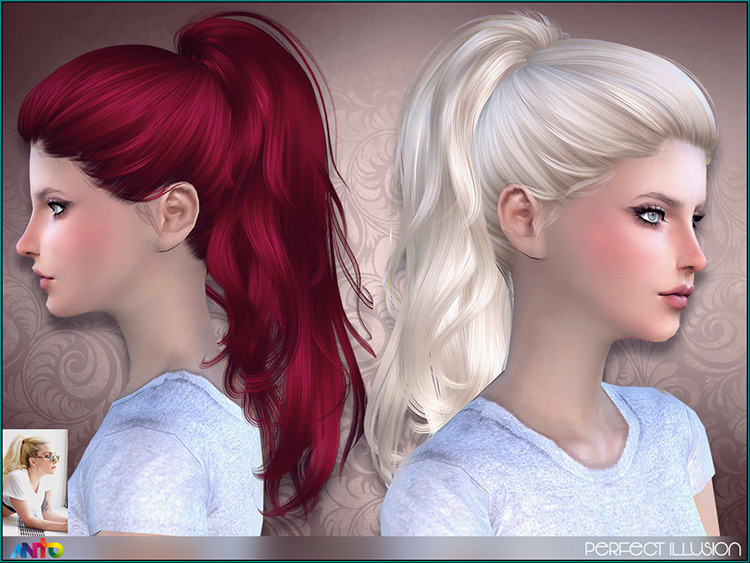 Inspired by another pop superstar, this CC recreated Lady Gaga's airtight ponytail showcased on her "Perfect Illusion" music video.
From dancing on deserted plains to performing at the center of a rowdy crowd, Lady Gaga's high ponytail soldiered through all the head banging.
If your Sim's a party girl at heart and lives on the thrills of each new expansion pack, then this trusty hairstyle should do the trick of keeping your long buttery locks in style and place.
12.

Haley Hair Clayified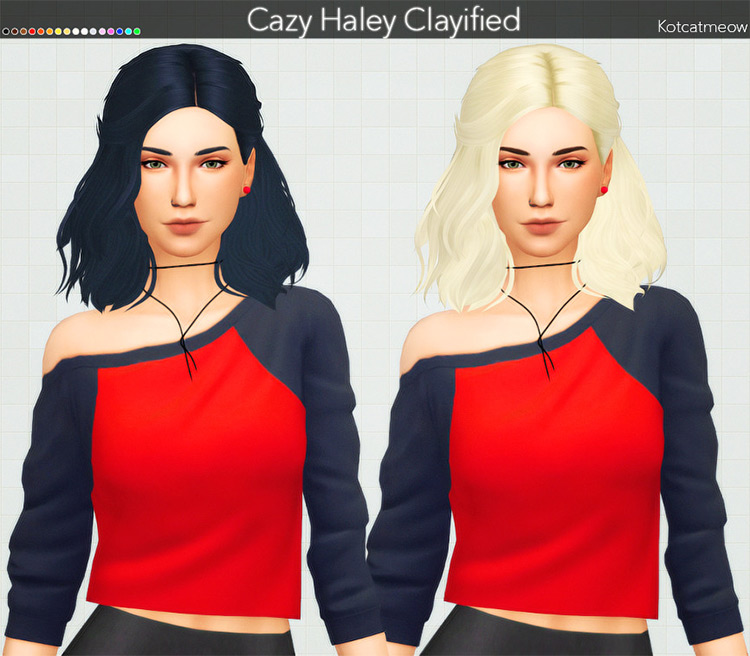 The Haley Hair mesh is good but custom creator Kotcat elevated it to heavenly heights.
Although it's a very casual look, the layered cut and partly tied hair give a high-fashion illusion that can complement any of your Sim's formal ensembles.
Pair it up with a platinum blonde hair color to transform your Sim in angelic fashion and get close as you can to aesthetic enlightenment.
11.

7 Rings Hairstyle
If you're not bopping to Ariana Grande's "7 rings" then at least admit her hairstyles are always poppin'.
Although Ariana's a famous brunette, I have to say that the two-bun hairstyle looks better with yellow blonde hair color.
It's exactly what you'd find in a Barbie Princess and the Popstar movie where she sings about princesses just wanting to have fun.
If Barbie had this blonde hairstyle, that would be easy!
10.

Eternity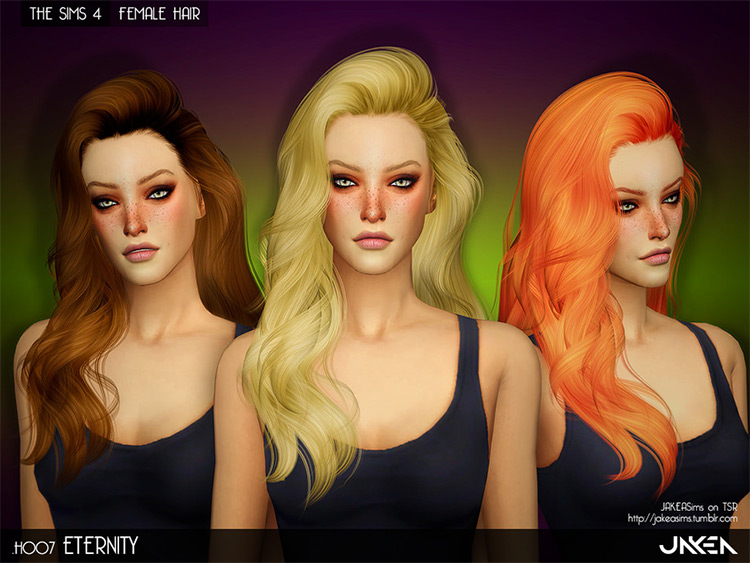 This right here is a primary object of feminine envy.
Long and wavy flaxen hair has always been the stuff of renaissance paintings and Pinterest boards.
And if you grew up yearning for Sleeping Beauty's bed hair miracle, then chances are, you've always wanted blonde hair as beautiful as Eternity.
Throwing on this hairstyle is a no-brainer.
What else could be a more fitting crowning glory than having free-flowing golden hair forever?
9.

Susie Hair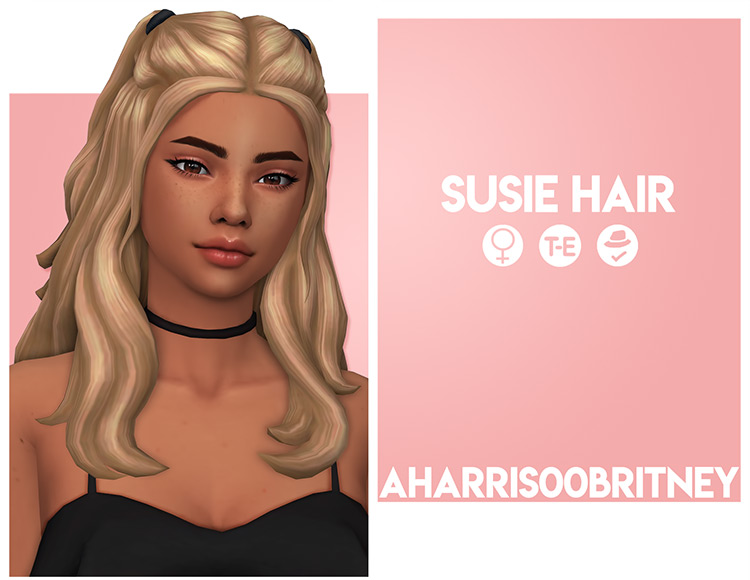 You probably didn't recognize it, but this Susie Hair is, for sure, inspired by our Legally Blonde hero Elle Woods.
The classic comedy film of the 2000s brought much spotlight on blonde stereotypes, only to douse it in a fire, burning with Elle's resolve to clear the bad rap.
This CC might be cutesy-cutesy, but just like the sorority president turned Harvard law graduate, it's bound to surprise you in more ways than one.
8.

Sasha Hair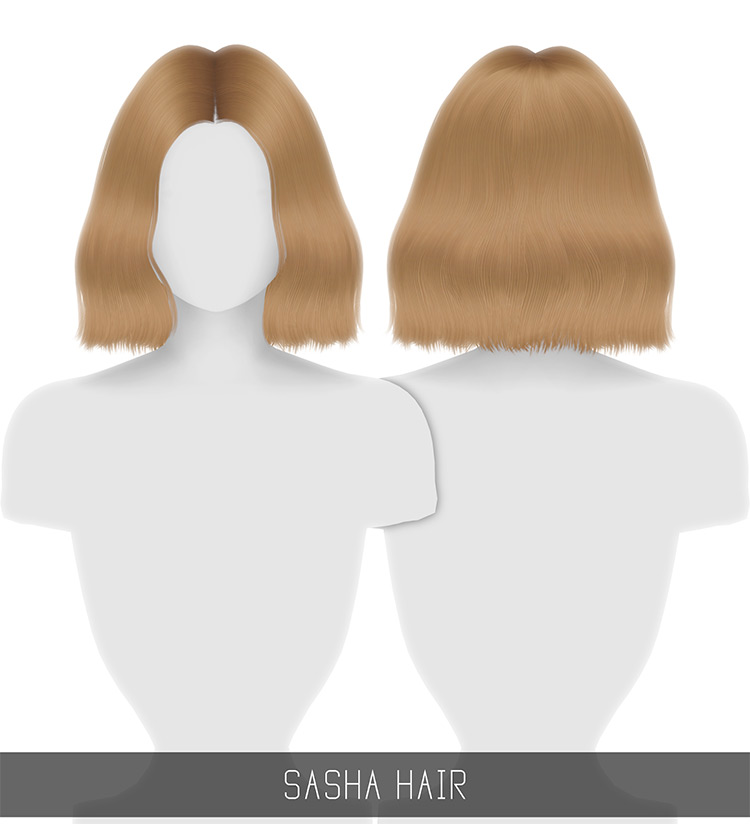 Among the long blonde hairstyles dominating the TS4 CC community, the Sasha Hair made the cut as one of the best bobs to flaunt in-game.
It exudes a double-edged personality that can shift from sweet to sexy real quick.
If you think that a lengthy style is the only way for your Sim to go blonde, then you probably missed this CC in your search for the best of the best.
7.

Niccole Hair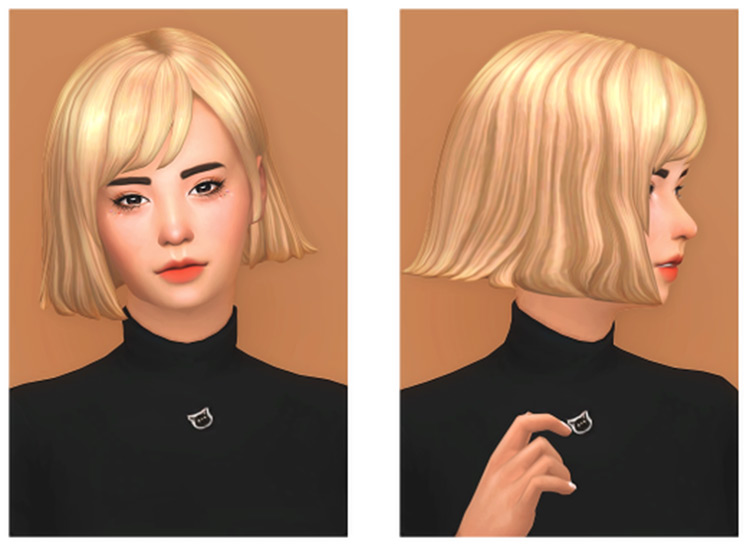 Imagine going to the salon and telling your stylist you want a blunt cut and side bangs.
The chances of you not getting the look you want are pretty high, and you'd probably go home regretting your now razor-sharp bangs.
Meanwhile with the Niccole Hair, your Sim will be blooming and shining like the sun. Donning the actual blunt cut and side bangs you wanted for yourself.
If ever you're inspired to pull this hairstyle off, try it on your Sim first.
Unlike you, they have nothing to lose if it doesn't work out.
But by the looks of it, you have nothing to worry about!
6.

Elba Hairstyle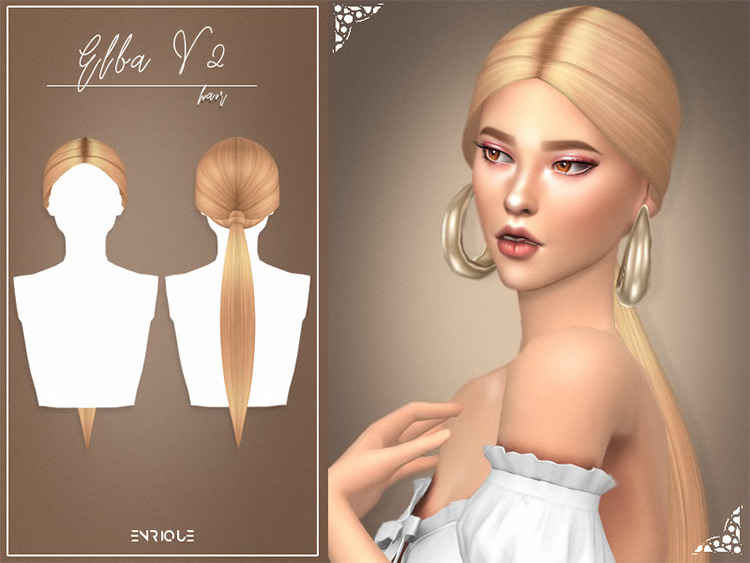 Maintaining a sleek hairstyle is tiring work.
Thankfully, the Elba Hairstyle is designed to keep not one blonde hair out of place – all for working towards that stop-and-stare moment.
Of course, straight blond hair won't have that much shock value.
But even something as simple as a low ponytail can be drop-dead gorgeous when partnered with the right accessories and clothes.
Believe me, that stop-and-stare moment launched this CC into the top 10 as fast as the arrival of the Grim Reaper to collect dead Sims.
5.

Puk Hair
I admit. I'm crushing on the Sim model for this CC.
What can I say? The Kristen Stewart-esque vibe is the ultimate girl crush material, and the dirty blonde hair color has done its job to convince me that blonde is better in this case.
With most undercut hairstyles done better for male Sims, this CC is a gem of a find for players who want to have female Sims undergo an androgynous makeover.
And although there are 16 colors to choose from, let's just point out the obvious: blonde is better, and I'm ready to fight if you think otherwise.
4.

Mar Hairstyle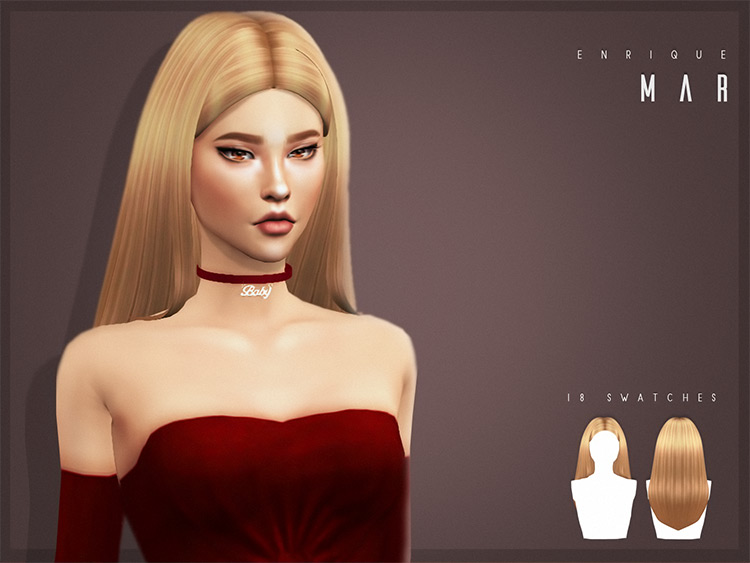 She came, she slayed, and she spat on my dull brown hair.
EnriqueS4's Mar Hairstyle perfectly embodies the unparalleled glamor of sleek blonde hair, adding all the features that make up a red carpet classic.
Not to mention the ultra-smooth and glossy finish that puts your new car wash to shame.
If having immaculate blonde hair is at the top of your must-have CCs list then there's no need to look any further.
3.

Julian Hair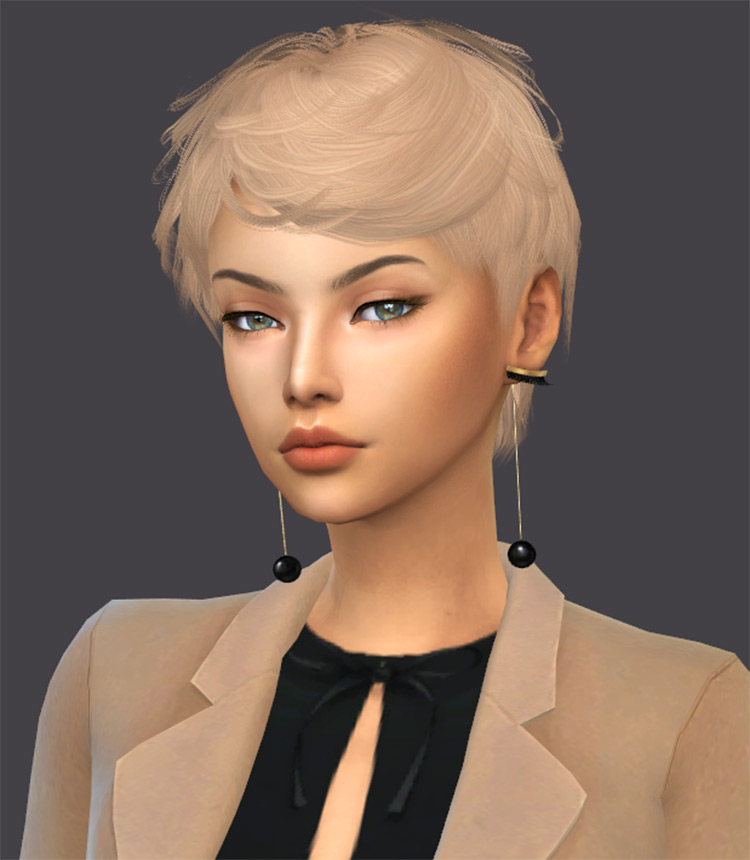 Who says you can't be a blonde bombshell with cropped hair?
Be a Madonna in a sea of Marilyn Monroes and Princess Dianas.
Although the latter two are iconic and timeless figures in history, no other blonde has radiated unflinching confidence like Queen of Pop.
If your Sim's going to be as influential as the queen herself, in at least your part of the neighborhood anyway, then start with a trailblazing hairstyle that would instantly set you apart.
2.

Heartburn Hair Clayified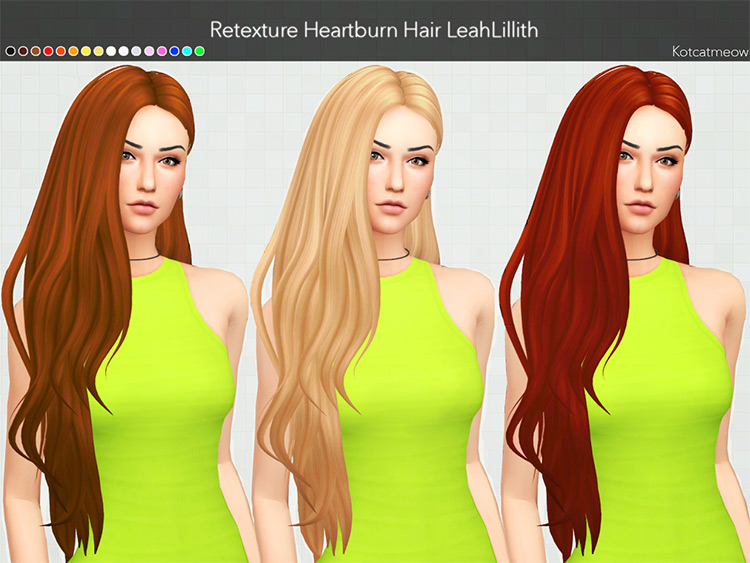 If someone says to let your hair down, then they're in for an exquisite treat of waist-length hair with sunny radiance.
I promise that the Heartburn Hair won't give you that painful burning feeling in your chest. Only guaranteed satisfaction in going full blonde.
There's a reason why blonde hair is the color of choice for most pop-culture favorites. At this point, your Sim's better off with hair desired by many.
After all, you love the attention.
1.

Sunday Morning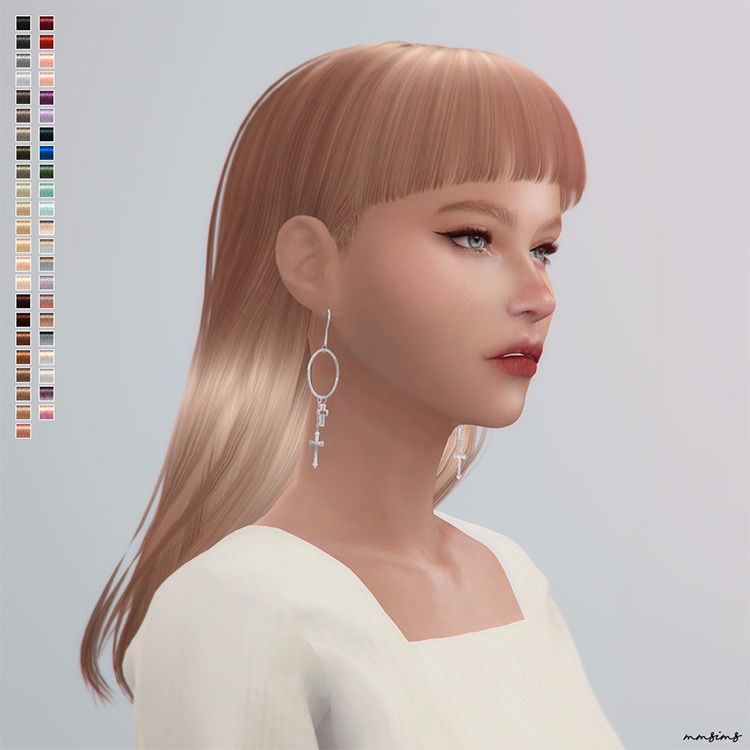 I knew I already had a winner when I saw this Sunday Morning hair from MMSIMS.
The Sofia Boutella-esque full fringe and Atomic Blonde medley promise a charismatic look that's intimidating enough to ward off blonde moments forever.
It doesn't take much for the fair-haired to visually amaze, but this CC can surely test how far our blonde ambition can take us.
For now, our Sims can enjoy the full fringe treatment. Tomorrow, there's one more blonde to grace the world.
Browse:
Lists
The Sims 4
Video Games