The TikTok Influencer Rich List (2021)
This post may contain affiliate links. If you buy something we may get a small commission at no extra cost to you. (Learn more).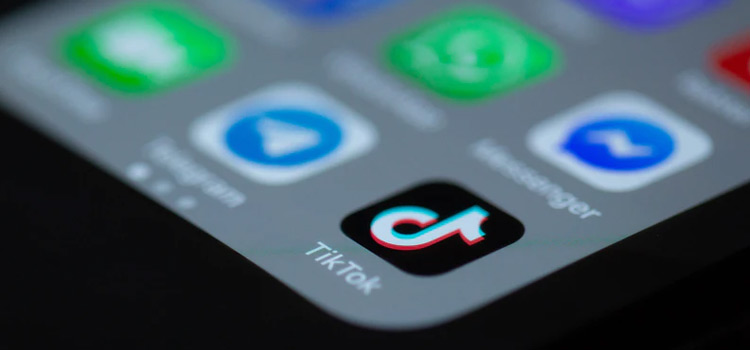 As the world changes and the Internet continues to take over our lives, online occupations are becoming more and more appealing to the masses.
The world of social media influencers is a lucrative one; first it was YouTube, then Instagram, and more recently, TikTok.
Users have moved away from the simple days of beach selfies and duck pouts, towards a complex system of micro/macro-influencers, partnerships, brand deals, and more.
While the majority of us are stuck trying to figure out how to upload a TikTok in the first place (let alone how to earn money from it), others are busy earning a pretty penny from their accounts.
To highlight just how profitable TikTok can be, we decided to conduct external research to compile a Rich List of the highest earners on the platform, based on the net worth of each individual influencer.
The list takes into account their earnings from TikTok alone, as well as income from paid partnerships advertised on their various social media accounts.
Burak Özdemir has placed number one on the list, with an impressive net worth of approximately $11m USD, beating popular influencers such as Addison Rae, Noah Schnapp and Charlie D'amelio.
Previously a club owner and restaurateur, Burak found fame on social media with his funny videos and charity work, becoming an online sensation and attracting 45.9million followers to date, featuring the likes of Will Smith and Ronaldinho in his videos.
The top 20 in the 2021 TikTok Rich List are:
1. Burak Özdemir – @cznburak, 45.9m followers, $11m
2. Brent Rivera – @brentivera, 40.3m followers, $6.5m
3. Addison Rae – @addisonre, 82.5m followers, $5m
4. Jeremy Lynch – @jeremylynch, 13.2m followers, $5m
5. Charli D'amelio – @charlidamelio, 122.5m followers, $4m
6. Michael Le – @justmaiko, 49.8m followers, $4m
7. Kimberly Loaiza – @kimberly.loaiza, 48.8m followers, $4.1m
8. Noah Schnapp – @noahschnapp, 19.1m followers, $3m
9. Zach King – @zachking, 63.1m followers, $3m
10. Dominik Elizabeth Reséndez Robledo – @domelipa, 38.4m followers, $3m
11. Khabane Lame – @khaby.lame, 102.9m followers , $2m
12. Dixie D'amelio – @dixiedamelio, 54.3m followers, $2.9m
13. Loren Gray – @lorengray, 53.7m followers, $2.6m
14. Jamil & Jamel Neffati – @neffatibrothers, 14m followers, $2.5m
15. Josh Richards – @joshrichards, 25.5m followers, $1.5m
16. Spencer Polanco Knight – @spencerx, 54.4m followers, $1.2m
17. Holly Hubert – @hollyh, 16.3m followers, $600k
18. Olivia Neill – @olivaneil, 1.2m followers, $400k
19. Bella poarch – @bellapoarch, 78.7m followers, $300k
20. Younes Zarou – @youneszarou, 36.9m followers, $300k
(Influencer, number of followers, and approximate net worth)
Despite having some of the largest followings in the list, popular influencers Khabane Lame, Charli D'amelio, Addison Rae and Bella Poarch defy expectations falling below the top three earners in the list, ranking 11th, 5th, 3rd, and 19th, respectively.
Despite impressing his audience with magic tricks, photography, and tutorials, Younes Zarou falls to the bottom of the list, with a net worth of just $300k USD.
While this list is based on net worth alone, many of these influencers found fame (and fortune) through TikTok, making their millions by cooking, dancing, dueting popular videos and more. It's safe to say that if you aren't using your platform – whether it is TikTok or otherwise – to earn a bit of extra cash, you may be missing out on a pretty hefty payday.
Browse:
FandomSpot Originals
Social Media
Pop Culture