Top 15 Best Sonic Mania Mods (All Free)
This post may contain affiliate links. If you buy something we may get a small commission at no extra cost to you. (Learn more).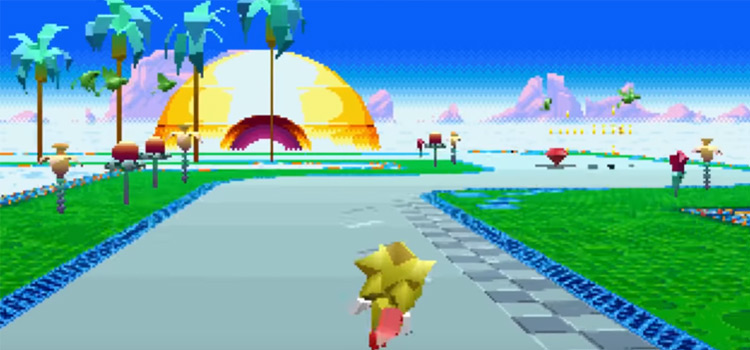 Challenge yourself with the best remake of Sonic The Hedgehog that exists.
And once you've completed it, challenge yourself even further by downloading a ton of mods to add an even bigger challenge to the game.
Or simply change the tone of it by adding a few graphical enhancements to your Sonic Mania title. Gamer's choice!
In any case, there are many types of Sonic Mania mods out there. And I've included a whole variety in this list so there should be something here for everyone.
Enjoy!
15.

S1 Ending Flowers in Green Hill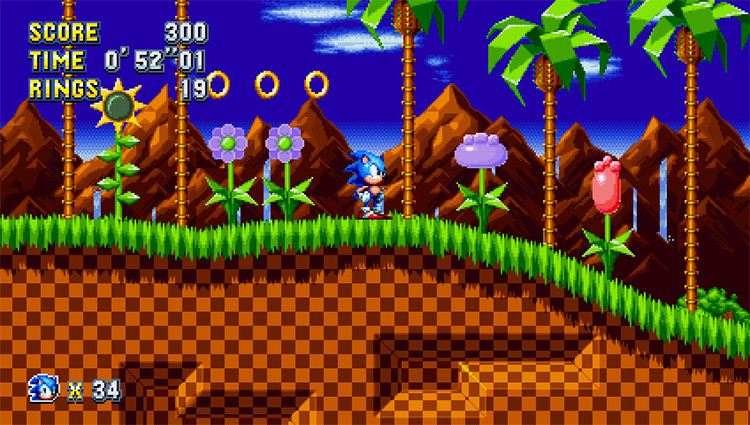 Do you know those cool little flowers that popped up near the end of Sonic 1?
Well this mod made me remember the good old days that I spent playing that game when I was a kid, so I've added it to my list!
It brings back the flowers that you can see near the end of the first popular Sonic title and adds them to the Green Hill Zone in Sonic Mania.
This change is far from being a major one to the game, but it's still pretty cool.
And the vibes alone make it deserving of a spot on my list.
14.

S2 Signpost, HUD, Star Post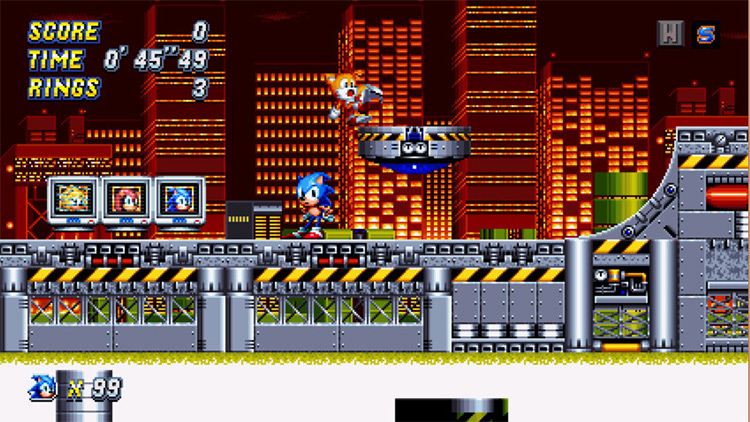 Take a trip down to memory lane and play Sonic Mania with a touch of Sonic 2.
This changes the signpost, the game's HUD and the Star Post sign into the same versions that were included back in the old game.
Interesting note: this mod is an entire creation by its author, as the assets are all made by hand to mimic those that were included back in the older Sonic titles.
A fantastic mod, no doubt about it. And one of the best you can add if you used to play Sonic 2 back in the day.
13.

Hedgehog Music Sprites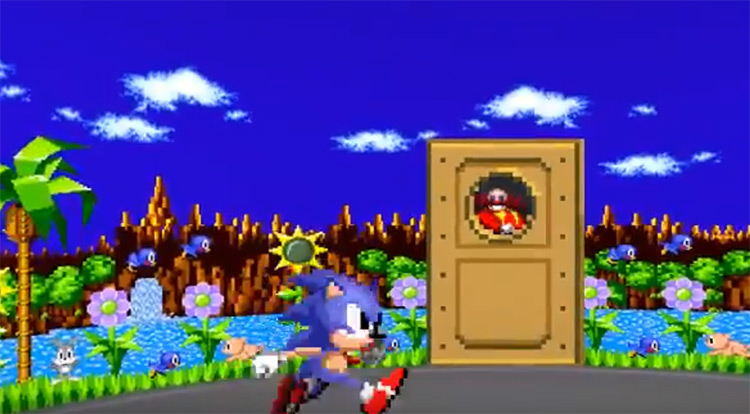 Alright, for a bit more of a light-hearted approach with mods it's time for me to introduce to you the Hedgehog Music Sprites.
These replace the traditional Sonic victory dance with something a tad more inappropriate, putting it mildly.
This is one of those mods that changes almost nothing in the game, but you just feel compelled to adding it to a list just in case anyone wants so mindless fun in their Sonic games.
It's just too fun for me to ignore. I know, I'm easily amused.
But this one still deserves a spot – even if not in one of the highest-ranking positions of my list!
12.

Better Sonic Falling Animation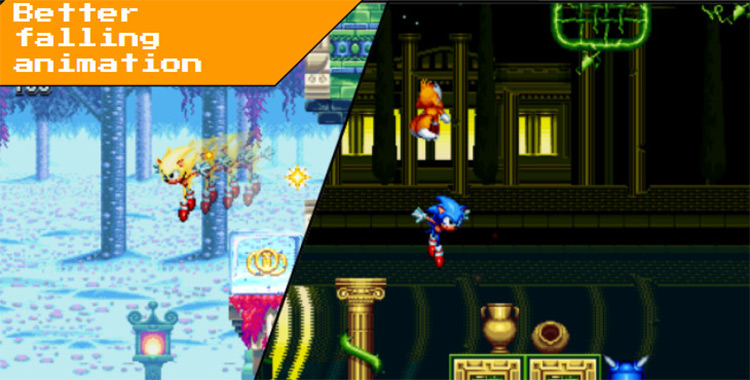 Aha, a falling animation mod. Now that deserves a spot on this list!
You have no idea how many of these mods I managed to come across while searching, but I didn't want to add more than one here.
I picked this one because it honestly makes Sonic look way cooler than the others.
That's all the reasoning that I put into selecting this mod. It simply makes Sonic falling look really, really cool. Awesome visual-themed mods are a fun addition to spice things up.
It sort of reminds me of how Shadow fell on Shadow The Hedgehog, for some reason.
11.

Victory Floss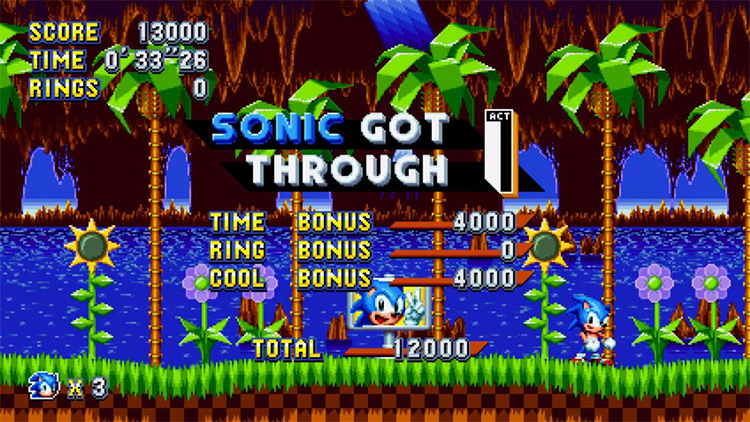 Well if the last dancing mod on my list made it because it was a fun little change, this one I'm adding because it's going to piss off a lot of people.
What better way to celebrate the completion of a map than with a good old flossing dance?
Move those hands and act like a 12-year old after winning with the Victory Floss mod.
We can all be zoomers if we truly believe…
10.

Blue Spheres Reignited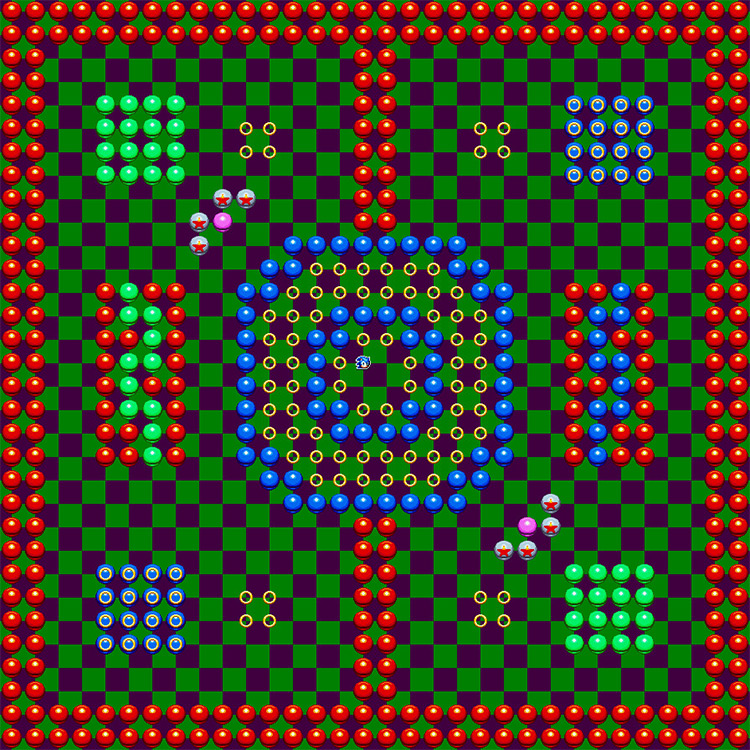 Blue Sphere stages can feel really boring at times, don't you think?
There's just something about the way these stages are that makes them quite boring.
They are just too similar for my liking (they're basically the same – all of them). The creator of this mod had enough of that crap and decided to make entire new blue sphere maps.
This mod replaces all of the stages that come with blue spheres and changes them for entirely new ones, adding new layers of challenge to the game that weren't possible when it first came out.
A pretty big update so it's worth running this on a new save if you want to check it out.
9.

Sonic Mania P4 Project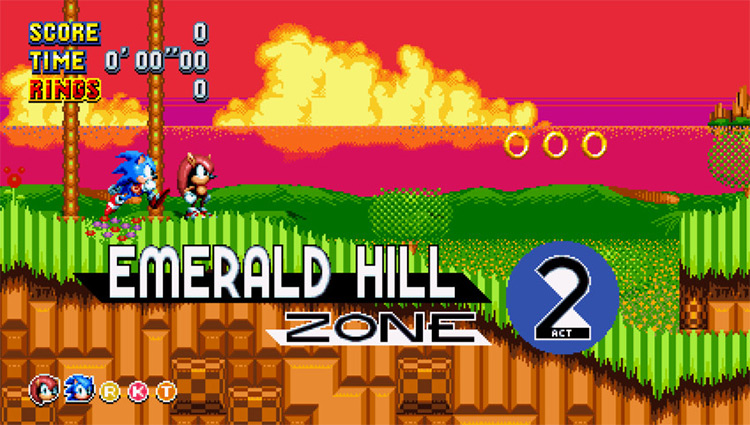 New music, custom palettes, and better compatibility.
This mod enhances Sonic Mania and takes it back to the Pre-Plus Porting of the game.
You'll be able to feel much more challenged when in Encore mode, and the number of features that this mod adds on its own will make your game much more attractive to the average player.
8.

The Pridelands Zone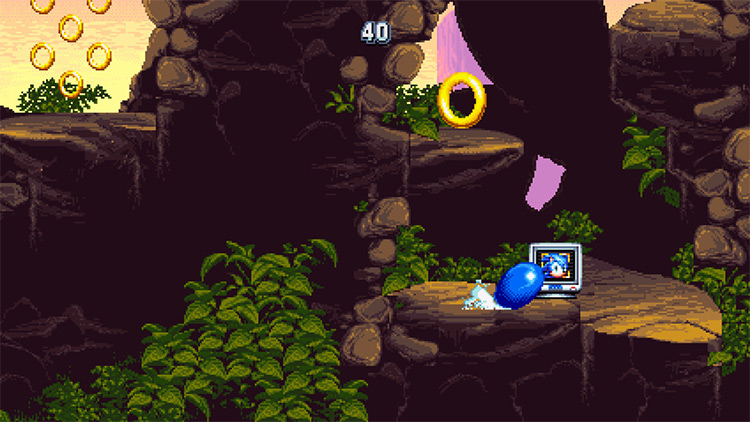 Alright this one's pretty cool – especially if you were raised watching the Lion King.
This mod basically adds an entire zone to the game based on The Lion King franchise.
You'll get to play in the Pridelands! And even though this is one of those mods that you're never sure that you want until you see it, it's one that you'll grow to love rather quickly.
Disney and non-Disney fans are sure to enjoy this.
It takes assets from The Lion King's game, of course, but the map is pretty cool and rather well done. It's also easily playable when you're gunning it with someone as quick as Sonic.
7.

Shadow Mania Revamped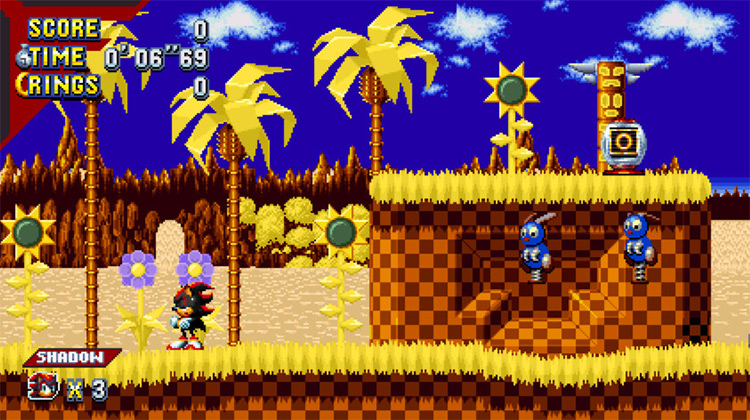 I know Sonic is pretty cool. He is the protagonist, after all.
But you know who's even cooler? The Internet's favorite edgelord, Shadow.
This mod changes all of the basic assets of the game and turns them into Shadow.
No more Sonic Mania – it's time for you to play Shadow Mania instead!
The creator of the mod has made sure to replace all of the sprites in the game and turned Sonic into Shadow. And they blend quite naturally.
Even the sphere maps have gotten a rework. They look lovely.
6.

Sonic Mania XL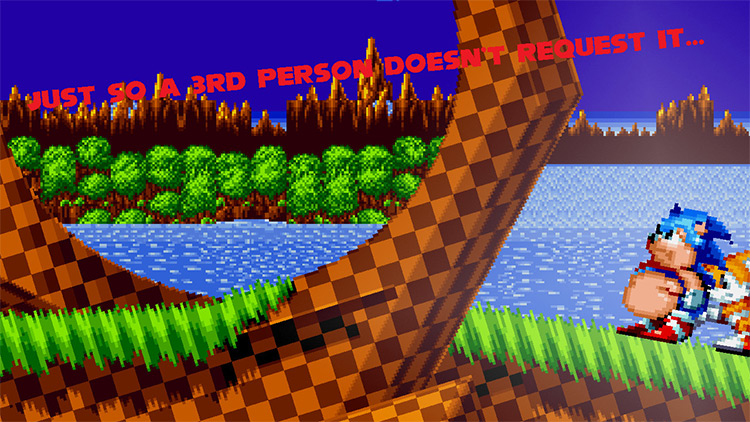 This mod adds a whole bunch of new featu- no, wait… What? Oh God.
This mod is even better than what its name suggests.
You might think that downloading this mod will give you a complete rework of Sonic Mania and add new maps, adventure, and quests; but nope.
With Sonic Mania XL you'll be getting an XL version of Sonic instead.
Like, literally a larger version of Sonic.
This mod turns the Sonic sprite fatter and full of glee.
The changes only apply to Sonic, so your companions will always look at you in fear of what you've done (or eaten). Talk about useless fun.
5.

Another Genesis Sonic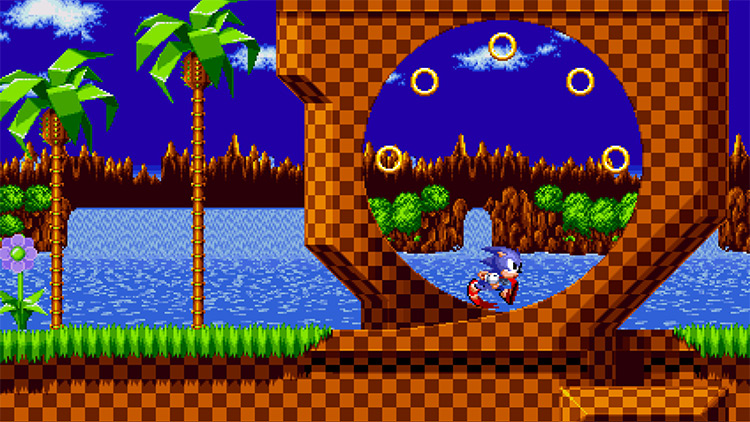 A simple mod, but one that goes quite well together with the S1 and S2 reworks that I've added further up on my list.
This mod changes every single asset in the game that was present in S1 and adds it to Sonic Mania, making the game feel much more like its original counterpart.
There are no changes to the gameplay included here – all you get are new sprites to be used in the game.
A new look that reminds us of the old Sonic we all love!
4.

Sanic Monia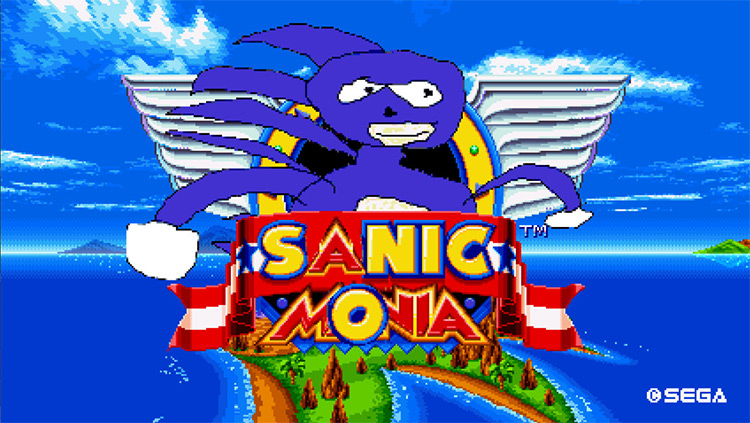 Why play with Sonic when you can play with the Internet legend that is Sanic?
This mod changes the base sprite of Sonic the Hedgehog and turns him into Sanic, the weird-looking dude that we've all grown to love in meme culture.
If you don't know him, well, count yourself lucky.
This mod is goofy/cool and one that is entirely for the laughs. But if you're looking to have a ton of fun and you have a sense of humor for memes then this is a mod you'll want to try.
3.

Casino Night Zone
Studipolis Zone wasn't particularly impressive, as many Sonic Mania fans have stated in the past.
This changes the boring Studipolis Zone for the classic Casino Night Zone.
The mod is pretty new and only the first act has been done (as of the time of writing of this article), but be sure to check it out now. Chances are that it will be finished by the time that you're reading this.
In any case, I've taken a glance at the first act and it looks fantastic.
And I know the rest of the mod will be just as good, if not even better.
2.

Sonic Gold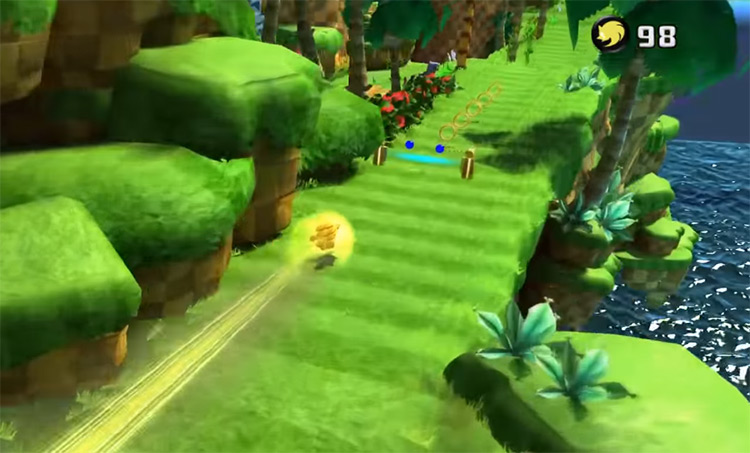 Sonic Gold is a complete rework of the game. It tells an entire different story and comes packed with dozens of new areas to explore.
Truly this is a massive mod and it's going to take a while to finish. But it would've been unfair for me to leave it out of this list because it's just so in-depth.
And this will likely be re-worked many times over in the coming years so keep your eyes on this as time goes on.
1.

Mega Mania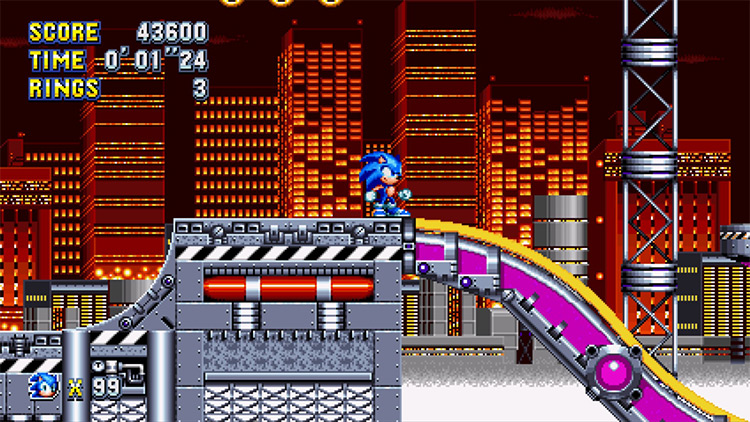 Mega Mania is an entirely new rework of the Sonic Mania story, much like Sonic Gold.
This mod attempts to tell a new story about Sonic that has never been told before. Obviously a fan-made one, but still working around the classic lore.
An amazing mod that is rated pretty highly by the community, even though it's on its early stages of development as of the time of writing of this article.
But it's worth testing if you have time so launch up a new save and give this a go.
Browse:
Lists
Sega
Sonic
Video Games