Path to Nowhere Mania Essence: Where To Farm + Uses
This post may contain affiliate links. If you buy something we may get a small commission at no extra cost to you. (Learn more).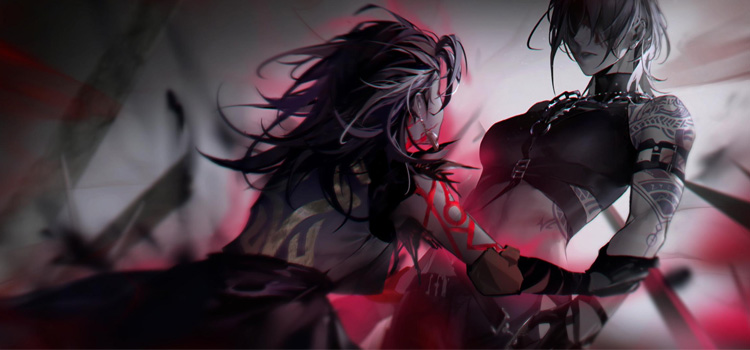 The best place to farm Mania Essence is the Seed of Ill Omen, which gives you increasing amounts of Mania Essence depending on the highest difficulty you can clear.
You can also get Mania Essence passively through the Minos System's Training Room.
Alternatively, you can purchase them from the Shop in case you're out of Stamina for farming or you just have some exchange currencies to spare.
What is Mania Essence Used For?
Mania Essence is one of the primary materials used for leveling up your Sinners.
As long as you have enough Mania Essence and DisCoins, you'll be able to power up your Sinners so that you can send them on increasingly dangerous missions.
Best Sources of Mania Essence
Here are the three best sources for farming Mania Essence in Path To Nowhere.
Source #1: Seed Of Ill Omen Stages (Best Source)
Seed of Ill Omen is a "Cleansing Operation" game mode that allows you to farm Mania Essence exclusively.
| Seed Of Ill Omen Stage | Recommended Level | Stamina Required |
| --- | --- | --- |
| Stage 1 | Level 1 | 15 |
| Stage 2 | Level 15 | 20 |
| Stage 3 | Level 35 | 25 |
| Stage 4 | Level 55 | 30 |
The higher the stage you can clear, the more Mania Essence you'll be able to farm — making your runs more cost-effective considering your Stamina use.
Source #2: Minos System
The Minos System allows you to farm several types of resources passively:
Stamina
DisCoins
Multiplex Alloys
Mania Essence
You can farm Mania Essence here by collecting them from the Training Room facility every once in a while.
If you want to farm more Mania Essence through the Minos System, I highly recommend upgrading your Training Rooms above all the other facilities.
Source #3: Exchange Shop
If you're low on Mania Essence and you're all out of Stamina to farm Seed of Ill Omen stages, simply head over to the following exchange shops:
Arrest Exchange
Alliance
Friendship
Event
You can purchase Mania Essence from these shops with grindable in-game currencies – and yes, all while staying completely F2P.
Browse:
Gacha Games
Path to Nowhere
Video Games