Best Player House Locations in Old School RuneScape (All Ranked)
This post may contain affiliate links. If you buy something we may get a small commission at no extra cost to you. (Learn more).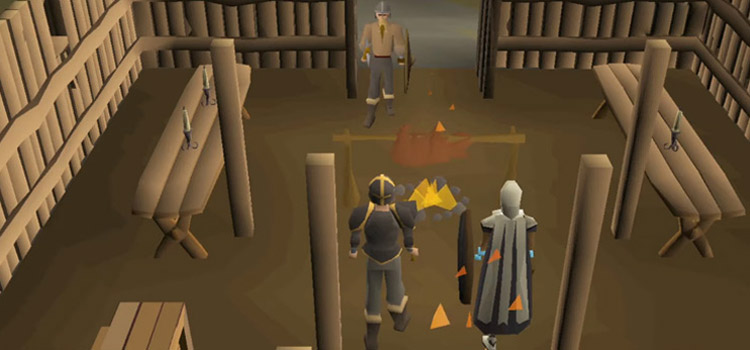 Construction is one of the best utility skills in OSRS, as home ownership comes with a variety of benefits.
Houses are a place where you can kick back and relax, but they also provide a place for you to teleport from, store your items, train, and a place to keep your pets.
There are a total of 8 house locations in OSRS, with each location providing certain benefits.
Picking the right location will largely depend on your play style, as well as your goals.
So let's take a look at the best places in the game that you could choose to plop down your house.
8.

Brimhaven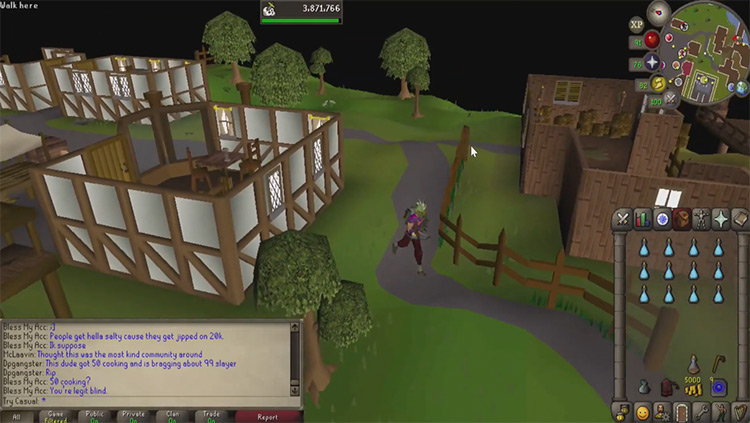 The island of Karamja is a pretty cool place to setup your getaway from the Old School RuneScape mainland, with a nice jungle aesthetic keeping things tropical.
Putting your house in this location is best for those adventurers looking to tackle the quest lines in the Karamja area, as well as those looking to further explore Brimhaven Dungeon.
That dungeon is home to a variety of slayer monsters, most notably metal dragons (up to and including Steel Dragons).
The location is also close to a farming patch which provides some convenience during your farm runs.
Overall, Brimhaven is last on the list since this area gets easier to access once you unlock fairy rings and Karamja Gloves (3).
7.

Taverley
Conveniently located just south of the Hero's Guild, this location offers a variety of useful amenities to adventurers.
The area is surrounded by many quests for adventurers to attempt, while also being close to the Taverley Dungeon, which is home to a variety of slayer tasks including the hellhound boos Cerberus.
This location is also close to the Crystal Chest, and is by far the fastest location to loot it from.
Lastly, there's a tree patch location not far from the house portal.
6.

Pollnivneach
Deep in the Desert south of the Shanty Pass, this housing location is more suited to those seeking a dry and arid environment.
You'll be located in the northern area of the town of Pollnivneach, which hosts a whole bunch of activities.
Rooftop agility is available just outside the house portal, as well as plenty of thieving training opportunities, which you can tackle with your blackjack.
The Smoke Dungeon is also nearby, as well as carpet rides for fast travel across the desert!
This is one of the more conveniently located houses, as teleport options within the desert are definitely limited.
5.

Hosidius
Located on the island of Zeah, this housing location provides some quick and easy access to the island. Especially since early/mid game teleports to this area are few and far between.
Low-leveled adventurers will notice that this housing location is the closest available teleport to Sand Crabs, making it an extremely desirable choice, since getting there by other means can be rather tedious.
You'll also have access to the Hosidius farming patch, which is located pretty close nearby.
This is a great location to call home if you want to start exploring Zeah. At least until you've unlocked more features that make the island more accessible.
4.

Prifddinas
This is the newest housing location that was recently added to OSRS, and is locked behind some seriously high level requirements.
It specifically requires 70 construction, as well as completion of the Song of the Elves master quest.
This housing location allows easy access to some awesome content including Zalcano, The Gauntlet, rooftop agility, and the Iorwerth Dungeon.
Aesthetically speaking, the elven city is beautiful too. As far as RuneScape goes, this place is very visually pleasing.
3.

Yanille
Yanille is very popular as a house party world, particular World 330, and is often packed with people making use of other player's high-end homes.
Locating in Yanille will put you in a very quest-heavy area, which grants you easy access to the surround areas much faster.
Nightmare Zone is also located in Yanille. And having easy access to this in the early game can be extremely useful when you're still busy imbuing your rings and slayer helmet.
Lastly, if you decide to call Yanille our home, you'll be right next door the wizard's guild. This offers a useful supply of runes, and also an access point to the Rune Essence mine.
2.

Rellekka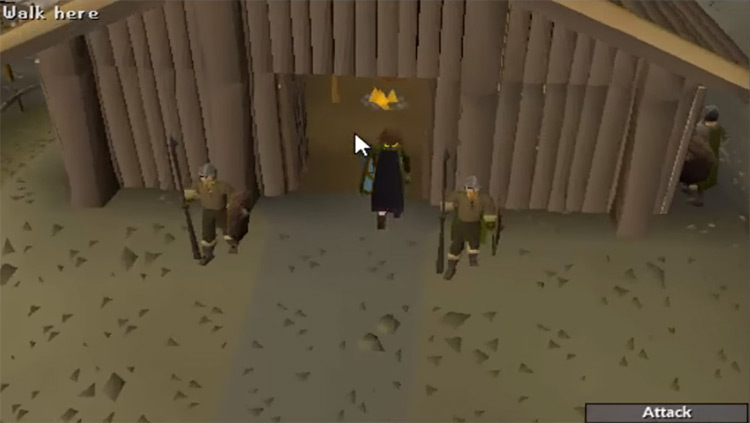 My personal favorite location on this list, Rellekka, is the Viking like town located in the northern territory of OSRS.
This area has very limited options when it comes to teleports.
So having a house here gives you a way to access the area very quickly. And this is really only useful if you're taking part in any of the nearby activities.
Adventurers will be able to access Vorkath, Basilisk Knights, and DKS with ease from this location – perfect for those looking for high level PvM content.
There's also the Rellekka slayer cave located east of the house portal, for those looking to complete those tasks.
And there are rock crabs on all of the beaches, which are popular amongst lower levels.
Skill-wise there's rooftop agility, the Trollweiss hunter area to the north-east, and mining. Not to mention plenty of quests to complete in the region.
Overall, Rellekka is a solid housing location if you're pretty up in the air with deciding where to go.
1.

Rimmington
If you're actively looking to train construction (which is a huge part of where your house should be) then this location should be your first choice.
There's an NPC in the general store named Phials who will exchange noted items for you, making this location amazing when it comes to un-noting bones for prayer training.
Phials will also un-note planks for you, which will make construction training a little less tedious.
This is also the most easily accessible spot of all your houses, requiring only level 1 in construction, and is far more popular than Yanille when it comes to house parties in world 330.
Many people make use of this location in PvP worlds too.
And many risk fights happen right outside the portal, which is convenient since players can quickly head inside their homes to recharge their stats between fights.
Browse:
Lists
RuneScape
Video Games