Best Sims 4 Porsche Car Mods & CC (All Free)
This post may contain affiliate links. If you buy something we may get a small commission at no extra cost to you. (Learn more).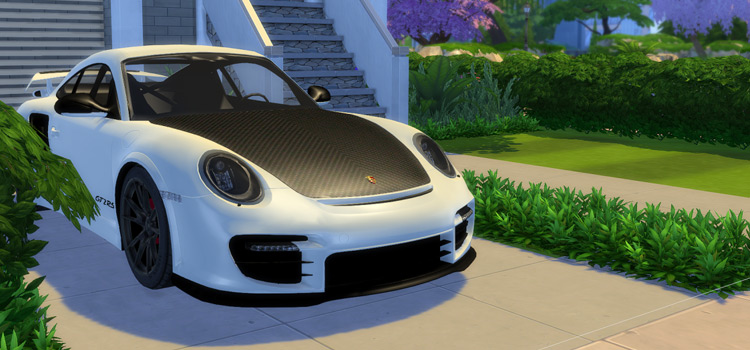 Porsche has been synonymous with style and luxury since 1948 when the Porsche Type 356 was released.
Year after year, the German car manufacturer has released increasingly powerful cars that push the envelope of what technology – and driving regulations – allow.
It has done all this without letting go of its history, which we can see crystallized in the iconic flyline of the Porsche 911.
I've never been able to afford a Porsche, but my dad got me a classic Carrera RS scale model when I was a child. It sparked a fire in my heart, and I've sought out Porsche in gaming ever since.
The Sims 4 doesn't focus much on cars.
You can get one as a decoration for your garage, and that's about it. I'm not about to change that.
But the following CC & mods will make sure you have the best-looking Porsche cars your Sims could ever dream of.
1.

Porsche 718 Cayman GT4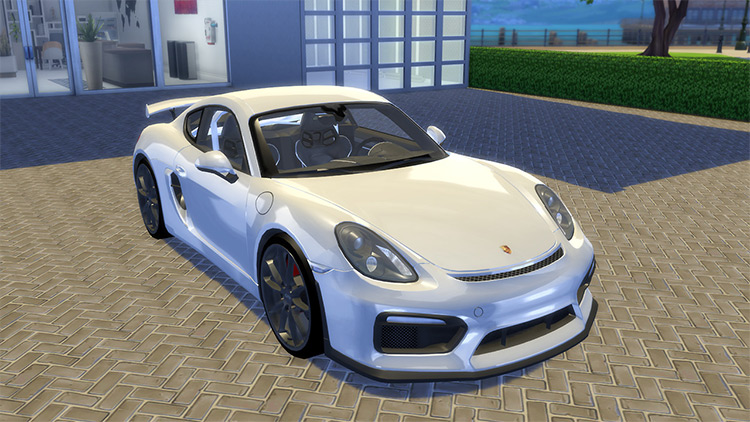 We'll start out with the best car for Sims who like to push the envelope of what's acceptable to drive on urban and suburban asphalt.
The Cayman GT4 isn't something you get just to show it off. It's a sleek car you'll take out to the countryside to try and reach its max speed of over 300km/h without crashing and burning – and if you do, at least you died in style.
Something I love about this Cayman from creator OceanRAZR is the perfect glossy paint job, which comes in 15 colors.
It reminds me of better times spent playing around with car customization in Need for Speed: Carbon.
2.

Porsche 911 Turbo S (2017)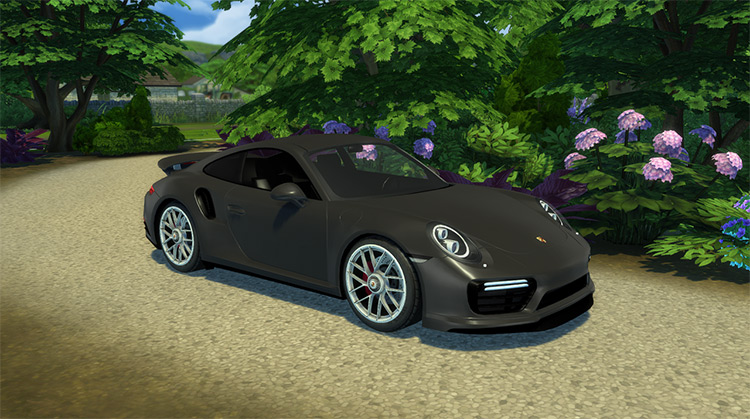 If you want to take things a little further, then the 911 Turbo S is the way to go.
Much like the Cayman GT4, the 911 Turbo S is the car to take on high-adrenaline rides out of town, then drive it comfortably back to your garage while enjoying the envious looks of other Sims.
It has a top speed of 330km/h and will reach 100km/h in less than three seconds – an incredible feat for a street-safe car.
This CC set by ModernCrafter includes 22 amazing swatches – including solid colors and two-tone options – along with both silver and black colors.
3.

Porsche Boxster GTS (2016)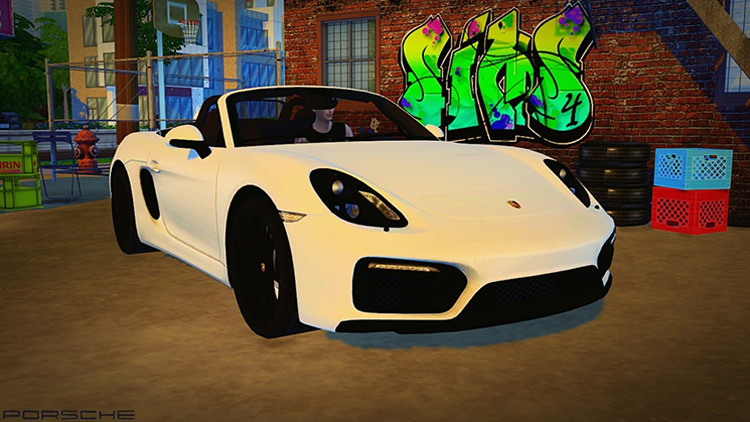 Sims who like having the spotlight shining on them 24/7 will love the Porsche Boxster GTS.
This compact car brings together high-octane performance, excellent handling, and the sleek Porsche design we all know and love.
It's eye-catching and sporty, making it the perfect fit for Sim influencers, celebrities, or anyone who's filthy rich and wants to show off.
Granted it's not the most potent car – with its max speed being just shy of 295km/h – but you're getting it as a decoration, so it shouldn't matter much.
This model by MxSims comes in four swatches.
4.

Porsche Taycan 4 Cross Turismo (2022)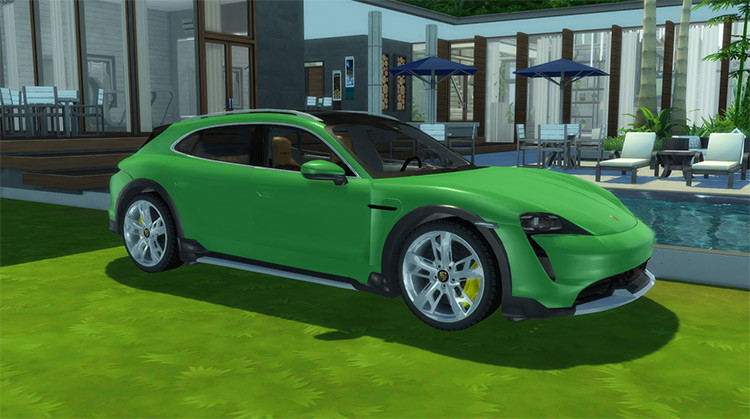 We may associate Porsche with high-end sports cars.
But there's more to the brand than the 911.
With a top speed of 220km/h, you won't be winning illegal street races with the Taycan – but its sleek Porsche design and ample seating space make it perfect for high-income Sim families who like a bit of luxury.
The Cross Turismo takes the Taycan's dynamic horizontal lines and adds more space for luggage and extra protection for off-road driving.
This model by LorySims brings the family-oriented Sim a chance to live their high-octane dreams without losing the space and comfort needed to drive with the kids.
5.

Porsche Cayenne Turbo (2012)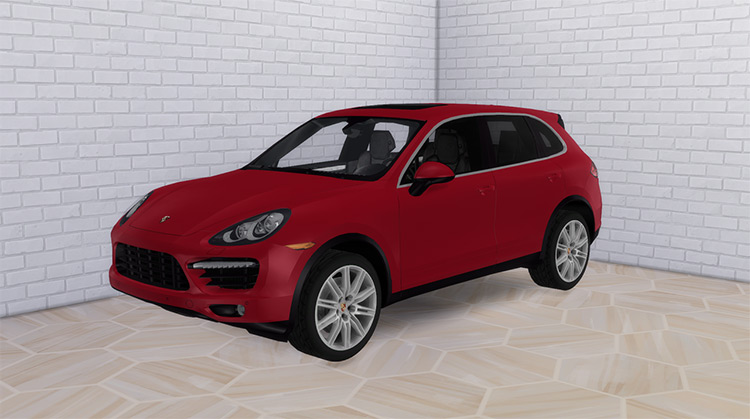 The perfect middle ground between looks, performance, and utility has a name.
It's the Porsche Cayenne Turbo.
This mid-size luxury SUV is powered by a twin turbocharged V8 engine capable of producing over 520PS, allowing it to reach 100km/h in as little as five seconds – an incredible feat for an SUV.
It's also perfect for off-road use thanks to its excellent height-adjustable suspension.
Get this custom car by ModernCrafter for the Sim millionaire with a taste for the great outdoors.
6.

Porsche 944 (1989)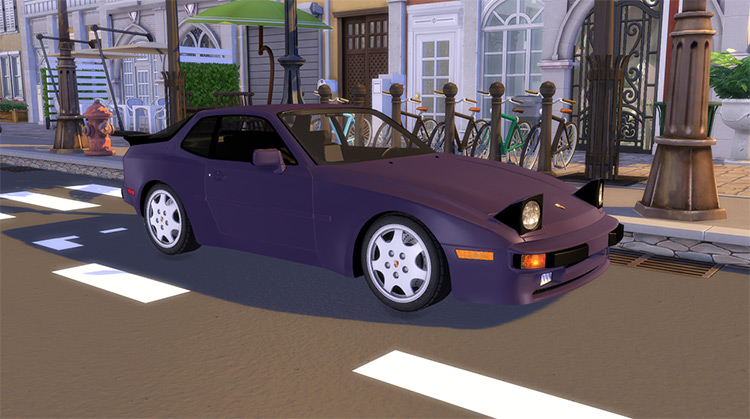 I love old-school "everyday" car design.
There's something about the simple lines and gimmicks like pop-up headlights that transport me to another time.
It's like driving a floppy disk, if that makes any sense.
Porsche purists have turned away from the 944 because of its front engine and water-cooled design. In other words, it's too "normal," but that has also kept it affordable.
At last, creator ModernCrafter brings us a Porsche that won't look totally out of place outside of your struggling Sim's trailer house.
7.

Porsche 918 Spyder Concept (2010)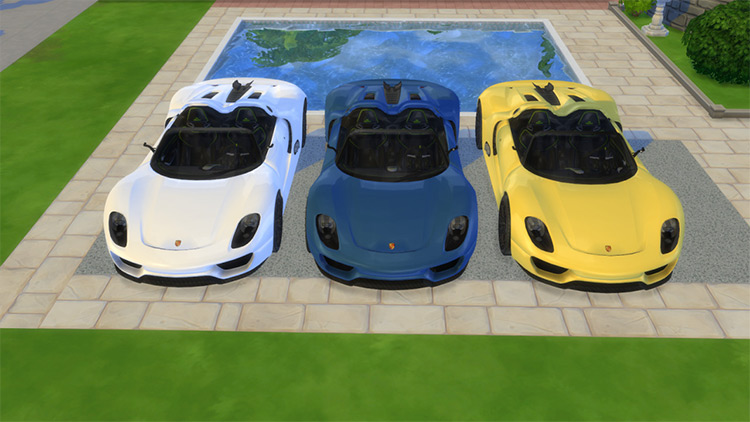 The future belongs to electric cars, and Porsche has been preparing for a long time.
The Porche 918 Spyder brings together the high performance and striking looks we expect from the marque with a hybrid engine system consisting of a naturally aspirated V8 engine and two extra electric motors, for a total of 887PS.
With a top speed of 350km/h and breakneck acceleration that'll take you from 0-200 in under seven seconds, it's hard not to embrace this plug-in hybrid car.
And this custom car CC by LorySims is ideal for San Myshuno tech entrepreneurs mindful of their carbon footprint.
8.

Porsche 997 Sport Classic (2010)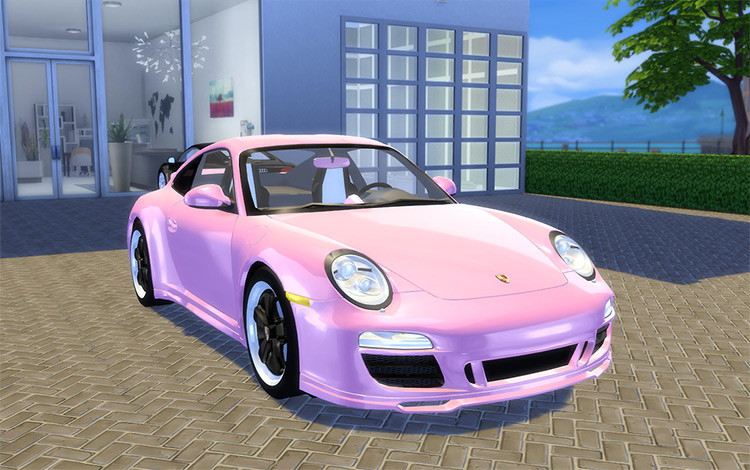 As part of the 911 family, the 997 Sport Classic keeps the stylish, compact, almost feminine look the series is known for.
It's an alternative version of the 911 Carrera S coupé, with a design that takes inspiration from the 1973 Carrera RS.
The influence can be seen on lovely little details like the "ducktail" rear wing.
Creator OceanRAZR included the original "Sport Classic Grey" color along with 15 others – all with a beautiful glossy finish that'll make you want to lick the car to check if it's not actually candy.
9.

Porsche 911 GT2 RS (2011)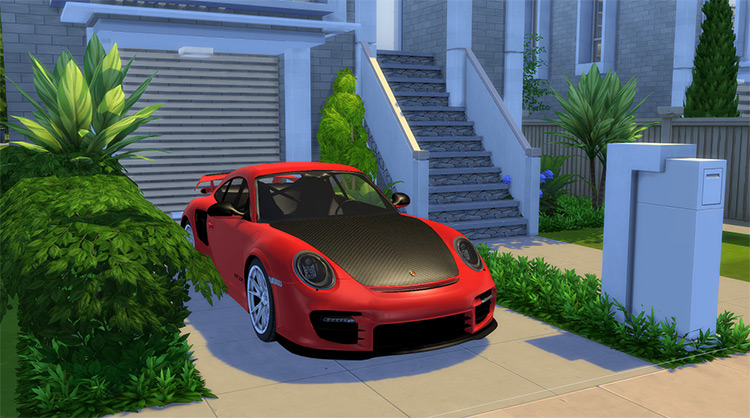 I fell in love with the Porsche 911 GT2 while playing Need for Speed: Undercover (2008), which features this powerful car evading the police on the cover.
All things considered, the box art was accurate.
Once I got into the 911 GT2, I never got off – even after unlocking more powerful cars.
It's just too appealing. I became obsessed, and so will your Sims, thanks to this CC by ModernCrafter.
The GT2 RS takes things one step further with a more powerful engine and less body weight.
This results in a 330km/h top speed and faster acceleration without changing the stylish look of the original.
10.

Porsche 911 Carrera S (2019)
Ahh, the Carrera.
How can you not love it?
Its design has remained consistent since the 60s, and it's easy to see why.
It's sleek, sensual, and sporty, while also providing a high degree of comfort and a feeling of luxury.
Of course, it also brings some serious power to the table.
It reaches a speed of 100km/h in less than four seconds and has a top speed of around 308km/h.
You won't see much of this in TS4, but your Sims will undoubtedly recite these fun facts whenever someone asks about their fancy new car by LorySims.
The 911 Carrera S is the quintessential Porsche. Its iconic flyline comprises the brand's design philosophy.
This is, without a doubt, the "porschest" Porsche.
Browse:
Lists
The Sims 4
Video Games