20 Best Call of Duty: Black Ops 3 Mods (All Free)
This post may contain affiliate links. If you buy something we may get a small commission at no extra cost to you. (Learn more).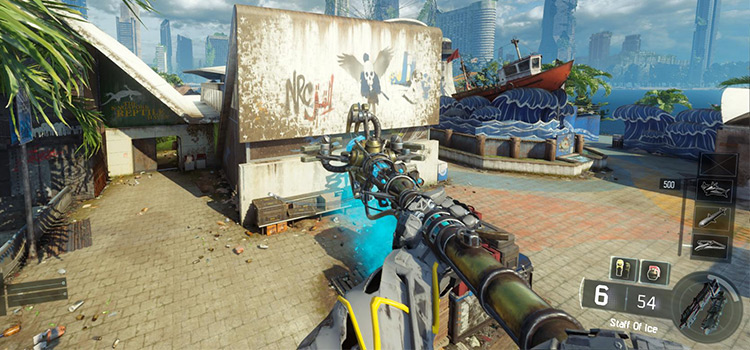 There's something for everyone in the deep Call of Duty catalogue.
Black Ops 3 was a turning point of sorts for the franchise, as it showed how serious Treyarch actually was about pushing Call of Duty into the future – replacing your regular soldiers and operatives with killer robots and mind-controlled drones.
And if you're looking to replay some Black Ops 3 then you might want something added to the experience. No, not DLC. I'm talking custom-made mods.
Luckily, these days there are tons of mods that you can use to mold Black Ops 3 into the game you always wanted it to be. And here are some of the best ones to check out.
20.

Fabrik Der Untoten
Zombies are a huge part of Black Ops 3, as they even capitalized on it with its very own standalone zombie mode.
With that, a lot of modders have tried to further improve on that experience through some of their custom maps and game modes, and Fabrik Der Untoten is a great example.
Fabrik Der Untoten offers a new map based on an abandoned German factory where Group 935 are supposedly continuing their experiments.
It features new perks to explore, buildables, new weapons and wall buys, and even an easter egg to find.
19.

Leviathan
Leviathan is another great custom map, this time taking us from creepy German factories to an underwater research facility.
You start off in a sort of transport chamber where you and your team are to enter capsules that take you all the way down to the depths of the ocean.
Once you arrive, you'll find yourself in a zombie-infested facility that's completely submerged.
The map kind of reminds me of Rapture from the first Bioshock game without the whole 50's vibe. And anything remotely Bioshock is good in my book.
18.

McDonalds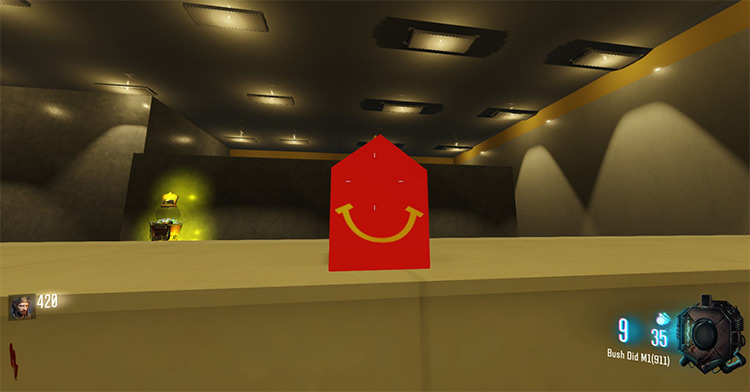 While abandoned German factories and underwater facilities are cool and all, I've always found stranger locations to be pretty captivating.
And there's really nothing scarier than believing what you see on screen could actually happen in real life.
That's exactly what Blink-420 gives us with his custom McDonalds zombie map for Black Ops 3.
You may or may not be lovin' it.
17.

Kyassuru
Another unique take on custom mod maps is Kyassuru.
This takes us all the way to the opposite end of the world – set in an old Japanese castle where Richtofen is said to be continuing his work.
Kyassuru replaces the advanced weaponry with over 30 WWII based-weapons, which is a nice change of pace from what you'd typically see in a Black Ops game.
What makes this map so good is the Japanese aesthetic, as the buildings and decoration just really take you to a different place.
16.

Weapon Kits +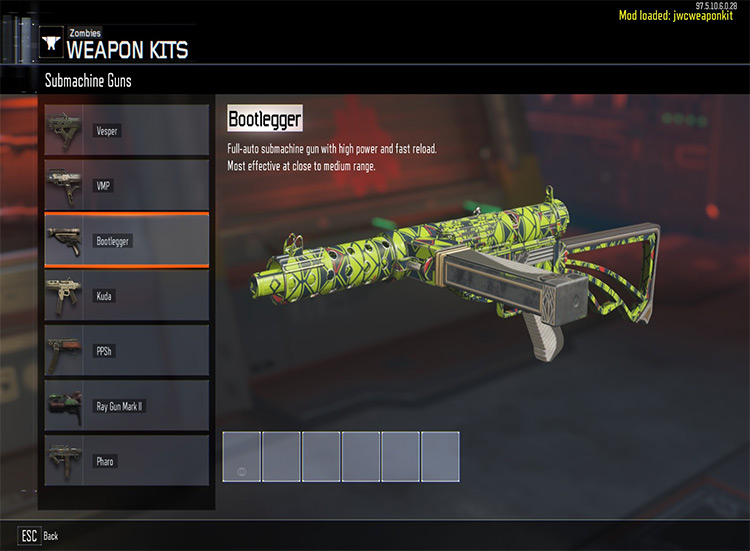 Speaking of swapping out weapons, there are loads of options when it comes to weapon mods here.
Weapon Kits + expands on weapon customization options for the zombie mode, so you'll be able to pick and choose your loadouts in more detail before jumping in.
The mod makes all DLC weapons available in weapon kits, giving you the ability to choose attachments, camos, and paintjobs for when you grab your loadouts from wall buys or mystery boxes.
15.

I haZzZ RabieZ Mods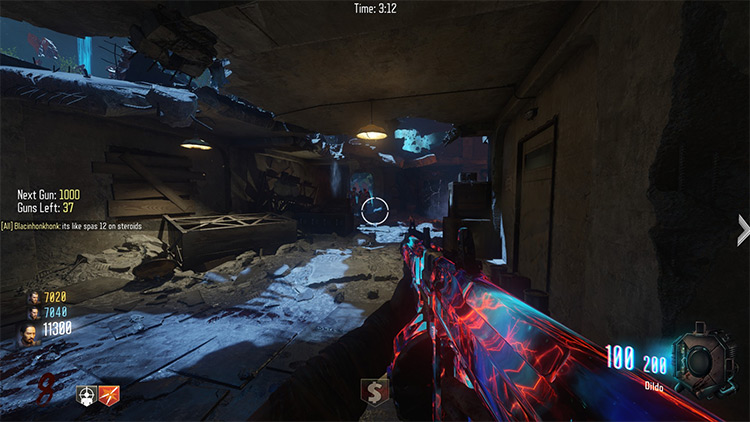 Weapons are a huge part of what makes or breaks a COD game for many of us. Especially after spending hours mastering some of your favorite guns.
If you're looking for specific weapons from the COD series, you won't have to look beyond I haZzZ RabieZ's Steam Workshop.
He actually has mods to swap out Black Ops 3 guns with weapons from other COD games, so you'll be able to pick and choose what you get in the game.
Right now you can choose between World War 2, Black Ops 2 and 4, Modern Warfare 2 and 3, Advanced Warfare, and Infinite Warfare.
14.

Custom Guns Mega Pack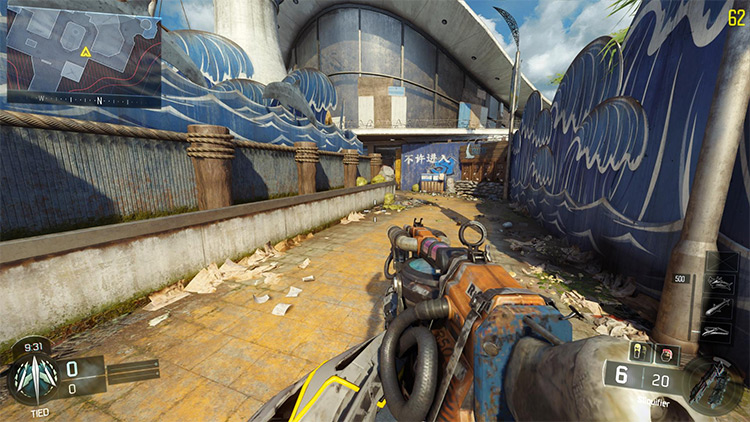 Exploring a completely new set of weapons can be quite fun for sure, as there's nothing like firing everything available and finding which blasties are your favorites.
This custom mega gun pack adds in a whole set of new weapons, including some familiar guns from other COD games and weapons that have never been seen in COD as of yet.
You'll have access to everything from new SMG's, AR's, shotguns, and even wonder weapons like the acid gat and sliquifier.
13.

One in the Chamber Survival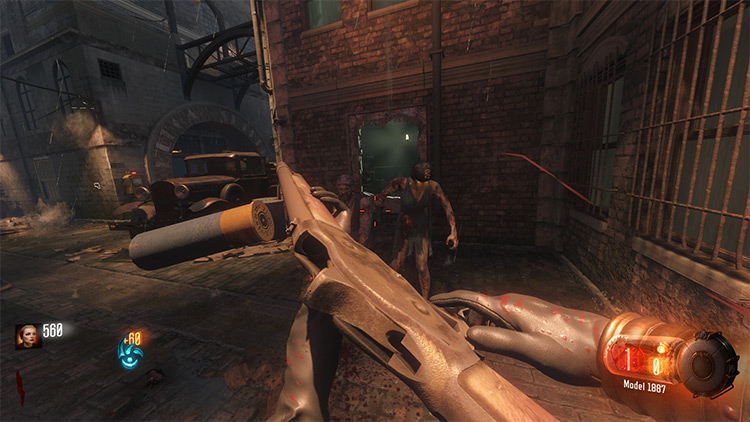 Of course, new guns can't be the only way to keep you interested.
COD is known for having a lot of different options when it comes to game modes as well. And unfortunately, not all modes we've played in previous COD titles were included in Black Ops 3.
That isn't a problem for modders, of course, as seen with the One in the Chamber Survival mod.
This adds the classic One in the Chamber game mode from the original Black Ops game, where each player spawns in with only one bullet.
The only way to restock is by gettingg kills – so you're going to have to rack them up to stay alive.
12.

Kill Confirmed in Zombies
Up next we have another classic game mod, this time taken from COD:MW3.
This brings the Kill Confirmed game mode to Black Ops 3's zombie mode, where similar to Team Deathmatch, the lobby is divided into two teams who fight for kill-based points.
Of course, in true Kill Confirmed fashion, you'll have to collect your enemies' dog tags as trophies or the kills won't count.
11.

Turned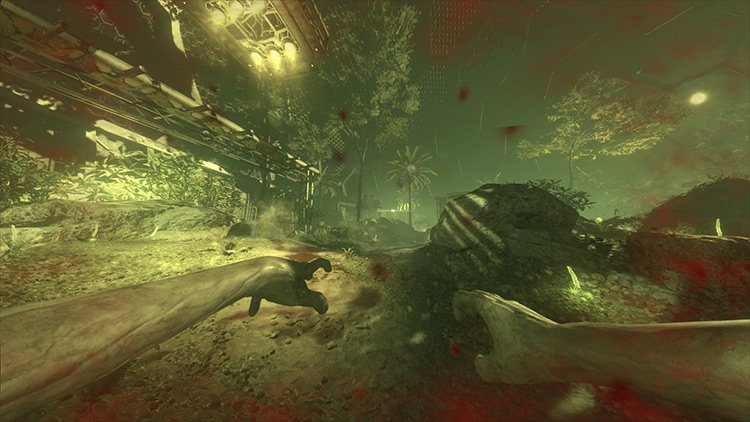 Turned was introduced in Black Ops 2, but unfortunately didn't live long enough to be included in Black Ops 3.
It was a fun take on the zombie mode, allowing the tables to be turned with players running around as zombies.
That mode always made for tons of fun with friends, as one player is assigned to be the last surviving human while the rest play as zombies and hunt you down. So let's take it into Black Ops 3 with this custom mod.
It works on all the base game's stock maps as of now, but currently doesn't support custom maps.
10.

Physics 'N' Flex MOD MENU
If you're looking for to create an even more personalized lobby within Black Ops 3, you're going to want to get Junko's Physics 'N' Flex MOD MENU.
The mod gives you access to the mod menu. There you'll have tons of different options to customize the game however you wish.
You'll be able to enable anything from unlimited ammo or god mode, or even spawn in enemies or unique weapons depending on what you feel like.
As an added bonus, the mod comes with over 70 spawnable weapons from different COD titles as well.
9.

Minecraft OW Challenge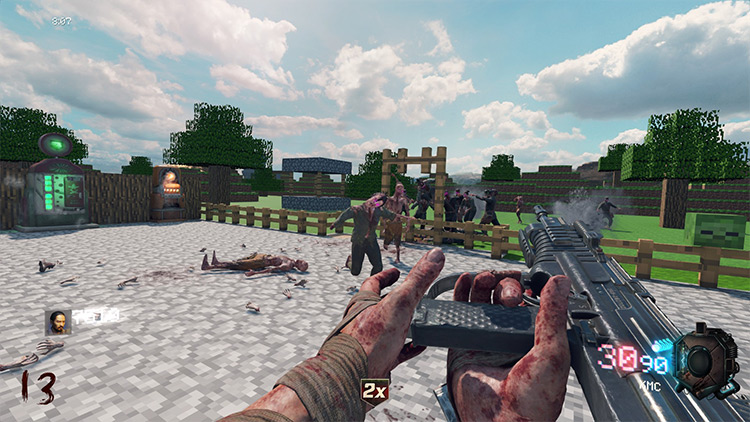 Another great thing about modding is the ability to create some of the most unique game crossovers.
I mean, having zombies in Minecraft is already crazy as it is. But having zombies, Call of Duty, and Minecraft all combined?
Who ever thought we'd get to see that?
eMoX MaNgA's Minecraft OW Challenge is exactly that – allowing you to play through a one window challenge in a Minecraft world, where you'll have to survive hordes of zombies that are trying to eat you alive.
8.

Evil Christmas
Modding makes for some no holds barred creativity. It gives us some of the most original creations, and these are usually some of the best (if not most interesting).
Evil Christmas has called back the old crew from the Shadows of Evil, as a bizarre turn of events has caused Santa to become an evil killer.
He's holed up in one of his toy warehouses in a remote winter village, and it's up to you and your team to stop him.
7.

The Kermit Mod

Okay, this next one might be plain silly – but like I said, some of the more unique mods are usually some of the most interesting ones.
As the title suggests, this mod replaces all character models with none other than beloved Muppet Kermit The Frog.
The mod even took the extra effort to record his own voice lines for Kermit, to replace some of the base game's dialogue. Just to make it feel that much more authentic.
6.

Star Wars The Evil Empire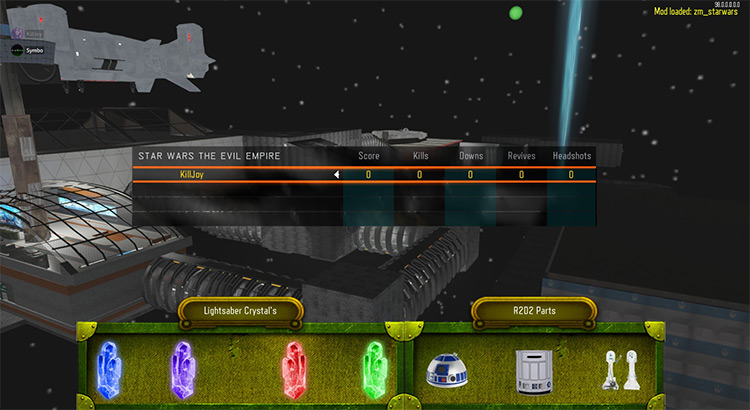 I can't even recall how many Star Wars mods I've seen across dozens of games.
Star Wars always seems to find a way to creep into mod pages, and Black Ops 3 is no different.
This fun mod does away with guns for lightsabers, as you and your team of jedi are trapped on a Federation base outside of the planet Yavin.
The mod is feature-packed too, with upgradeable lightsabers, unique Star Wars zombie types, completely custom sounds, and appearances from some of our favorite Star Wars characters.
5.

CODOL Total Conversion Mod 2.0
Now this next one brings in elements from one of the lesser-known COD titles – one that most of us probably has never even heard of.
CODOL Total Conversion takes a lot of elements from the China exclusive Call of Duty: Online, which is a free-to-play COD specifically made for the Chinese market.
This replaces the default HUD with that of CODOL, along with over 30 new weapons and rebalances based on the game.
4.

Rust Reimagined
If you're looking to revisit some classic COD maps from other titles, there are loads of options for that as well.
We all have our favorite COD maps. And sometimes taking a map from a different game and mixing it in with a modern title can make for the perfect pair.
That's exactly the case with Rust Reimagined, as it takes the Rust map from COD:MW2's "Endgame" mission and takes it to Black Ops 3's zombie mode.
This Rust recreation includes everything from arena boss fights, Modern Warfare 2019 weapons, unique zombie types, and custom powerups.
3.

RunnerZ
A unique mod that gives a different mixture of map and mechanics, all aimed to keep you engaged.
RunnerZ is actually a zombie parkour map created for Black Ops 3, which will see you traversing through some of the craziest environments while running from zombies at the same time.
It's nothing like the rest of these mods, and is definitely not what you'd expect to be playing in a COD game. But is perfect for when you just need a break.
2.

Death Tower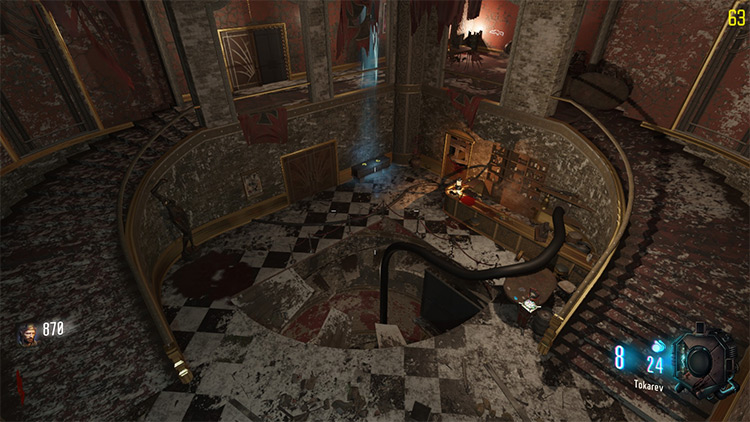 ZK's Cheese Cube was a wildly popular zombie map originally for Black Ops 2, as many considered it to be one of the most difficult custom zombie maps available.
Taking inspiration from Cheese Cube, smasher248 has recreated the experience in Black Ops 3 with his mod Death Tower.
Popular COD content creator NoahJ456 states that the mod is "so hard it makes him want to cry," which means that while a lot has been changed, this updated version is still pretty damn difficult.
Just like with Cheese Cube, there's nowhere to go but up; but you're going to have to earn your way through the doors.
1.

Modern Warfare Zombies: Complete Edition
If we're talking about COD zombie mods, there's nothing better to top this list off than Modern Warfare Zombies: Complete Edition.
It's a completely realized zombie mod. Once you get this installed it will blend in perfectly with the original game.
There's no shortage of new features here as well, as the mod includes completely new perks, weapon upgrades, killstreaks, new powerups, and plenty more for die-hard fans.
This is definitely the ultimate zombie mode for Black Ops 3, so if you're looking for a one-stop shop, grab this baby and leave the rest in your cart.
Browse:
Call of Duty
Lists
Video Games