OSRS: The Best Upgrades For Your Player-Owned House (Ranked)
This post may contain affiliate links. If you buy something we may get a small commission at no extra cost to you. (Learn more).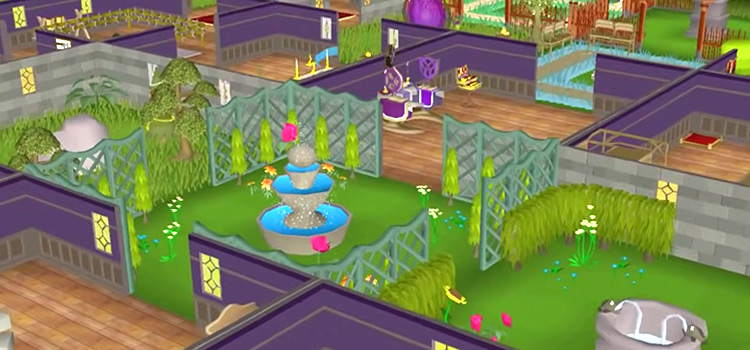 So you're finally a home owner!
You've got the house, and you've got the funds, so now what?
Well in OSRS you can design your home to make it, well… your home! Everyone's player-owned house is entirely unique, as you get to decide what you want inside.
That said, there are a few amazing additions that you'll definitely want to put in there.
And upgrading your house can be expensive – so just make sure you've got the budget for some of these upgrades before going shopping.
10.

Undead Combat Dummy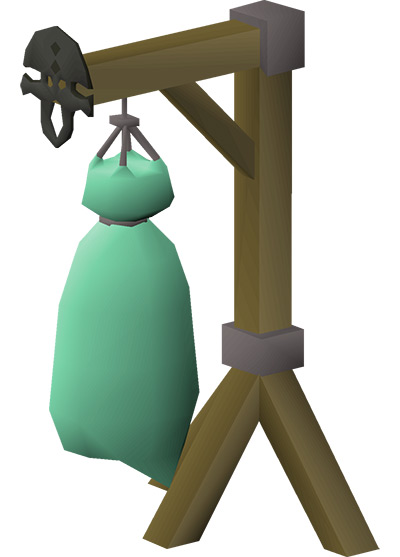 Starting off our list is the undead combat dummy.
You'll want one of these in your combat room, since whenever you hit this dummy it'll show your max possible hit each time.
This is very useful if you're trying to mix armour combinations for efficiency.
And this is the best combat dummy around, since it will also act as an undead creature, slayer monster, and demonic creature.
This means Salves, Demonbane weapons, and Slayer helmets will be accounted for in the max hit calculation.
But to get this into your house you'll need a level 53 construction (or higher).
How to Build: Assuming you don't have an existing combat dummy, you'll need 5 teak planks, 4 bolts of cloth, 5 buckets of sand, 1 uncharged black mask, and 4 buckets of slime.
9.

Marble Lectern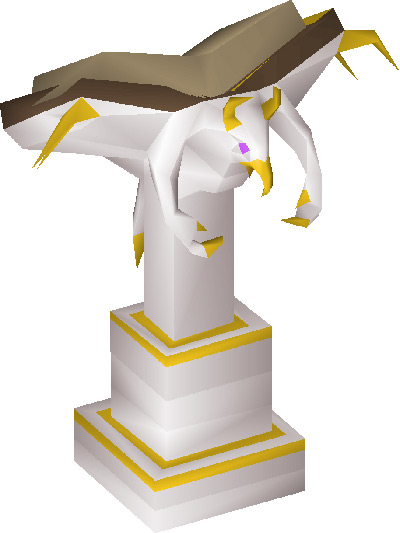 Requiring a fairly high construction level of 77, this lectern combines the abilities of the eagle lectern and demon lecterns.
That means you can create all of the normal spell tablets just on this lectern alone. This is a welcome update, as in the past you had to choose between the other two.
But the most common use of the marble lectern is to create house teleports, and bones to peaches tablets.
How to Build: You'll need 1 marble block, 1 magic stone, and 1 gold leaf costing around 1.5m.
8.

Nature House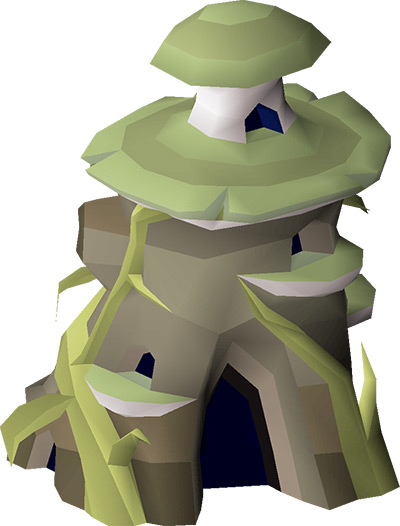 During your travels, you're sure to make a couple of new friends along the way.
If you're lucky enough to get a pet then you'll definitely want it to live in a luxurious environment. And there is no higher luxury than the Nature House.
This upgrade requires 92 Construction to make, and is the very best pet house you can get.
With this in your house, you can store a maximum of 45 pets total. That should be more than enough space for any adventurer!
How to Build: Assuming you don't have an existing pet house, the total cost will be 4 oak planks, 4 teak planks, 10 mahogany planks, 1 magic stone, 1 limestone brick, 2 buckets of water, and 3 super composts. This should all cost around 1m coins.
7.

Cape Hanger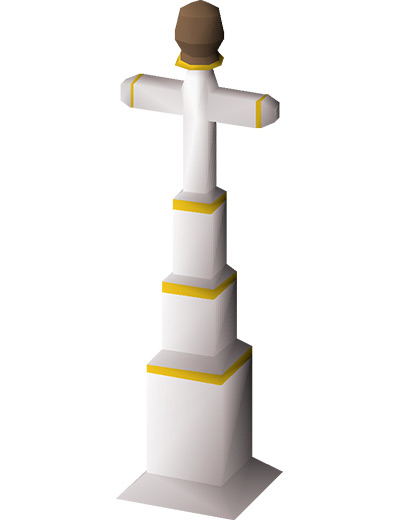 Requiring 80 construction, the cape hanger is made to display your single greatest cape.
What's useful about this hanger is that any cape with a perk or teleport displayed on here can still be used, if you interact with it.
You can place just about any cape on here, and there's even an "admire" option which has your character comically bowing down in front of the cape.
How to Build: You'll need 1 marble block and 1 gold leaf, for a total cost of 460k.
6.

Ornate Jewellery Box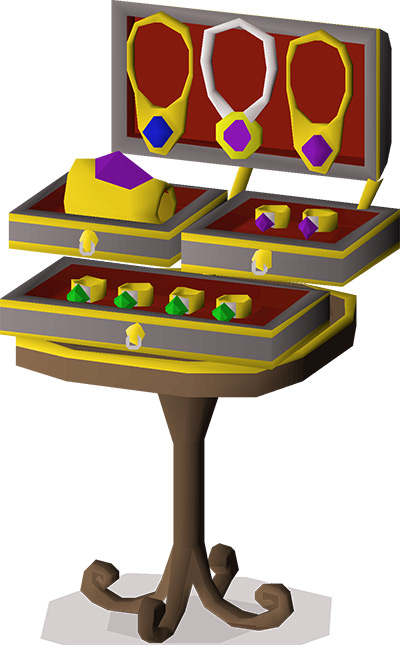 The ornate jewellery box provides you with a ton of teleports!
It's extremely useful at any point, as it can send you to 26 different locations an unlimited amount of times.
But creating this ornate box requires 91 Construction first.
Players who do a lot of clues or quests will find that this upgrade easily pays for itself, as it'll get you just about anywhere very quickly & more affordably. And it'll reduce the need to keep your teleport items elsewhere, like in your bank.
Having everything together eliminates a lot of clutter.
How to Build: Assuming you don't have an existing jewellery box, the Ornate will require 1 bolt of cloth, 1 steel bar, 3 gold leafs, 8 Amulets of Glory (4), 8 Ring of Wealth (4), 3 Games Necklace (8), 3 Rings of Duelling (8), 5 Skills Necklace (8), and 5 Combat Bracelet (4). This will cost you around 730k.
5.

Occult Altar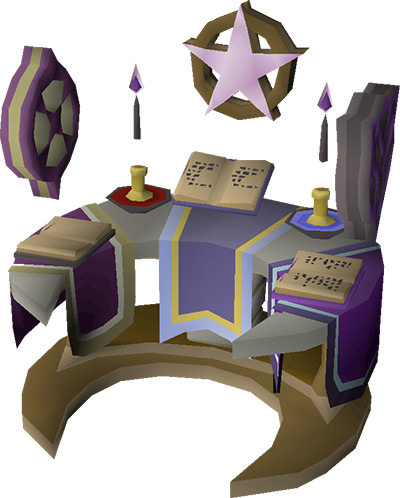 This upgrade is one of the more expensive ones on this list, also requiring 90 construction to build the Occult Altar in the first place.
But it is also one of the more useful upgrades to boot.
This altar will allow you to switch your spellbooks to any of the four spellbooks in OSRS, all from the comfort of your home!
You'll be saving a ton of time here, as traditionally you would need to travel all over the map to switch spellbooks.
How to Build: This altar costs over 8.2m gold to build, and will require 10 limestone bricks, 1 magic stone, 1 Pharaoh's Sceptre, 5k blood runes, 5k soul runes, 10k astral runes, and 1 Ancient, Arceuus, and Lunar signet.
4.

Spirit Tree & Fairy Ring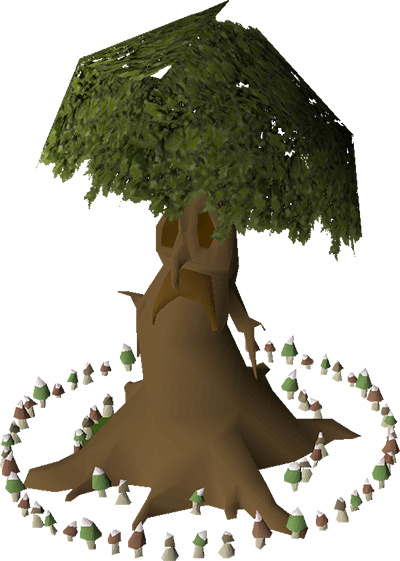 So this is another useful teleport upgrade for your superior garden.
But you'll need at least 95 construction and 83 farming here, along with the completion of Fairytale II, to place this in your home.
All that said, it is well worth the effort.
This upgrade unlocks fairy rings from the comfort of your home – as well as spirit tree teleports, which is basically dozens of teleports!
How to Build: This upgrade is actually relatively cheap to build, costing only around 1k. You'll need 1 spirit sapling, 10 mushrooms, a fairy enchantment, and a watering can.
3.

Gilded Altar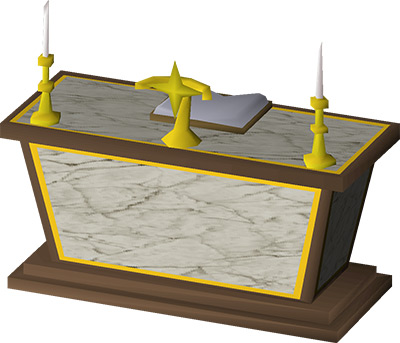 Gilded Altars are extremely important, and especially for ultimate and hardcore ironmen. It provides them with the best and safest prayer training method in OSRS.
To make this altar in your house, you'll need at least level 75 construction.
But it's also the best altar you can get in your home.
It provide a 350% increase in experience per bone when both burners are lit while training prayer. This is a massive 3.5x increase in experience!
As a result, it's one of the few upgrades in a Player-owned House that's also the main method of training a skill, and not just for utility.
How to Build: Gilded Altars aren't cheap, at a total cost of 1.2m coins. You'll need 2 marble blocks, 2 bolts of cloth, and 4 gold leafs.
2.

Crystalline Portal Nexus
A portal nexus is a specially designed portal that teleports you to a variety of locations, all from a single portal.
You'll already be saving a ton of floor space.
The Crystalline Portal Nexus can contain up to 30 different teleport locations within it, all of which can be chosen by you.
Just note that this does require at least level 92 construction to build.
And these are exceptionally expensive to build as well.
To permanently place a teleport in the nexus, you need 1000x the amount of runes for the teleport spell. For example, a Trollheim teleport (normally costing 2 fire and 2 law runes) would be 2000 of each rune.
How to Build: The nexus itself requires 8 marble blocks, 2 magic stones, and 4 gold leaves costing 5.1m. This is excluding the cost of teleports, which will be very expensive.
1.

Ornate Rejuvenation Pool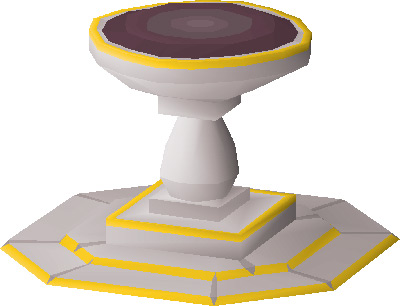 In all of Old School, this is the single most desired upgrade in a Player-owned House. And it's used basically every single time a player goes into their home.
It's so good that many players have suggested that it's way too overpowered and shouldn't even be in the game!
Drinking from this pool completely restores every aspect of your player's health and abilities!
This includes health, run energy, reduced stats, poison, venom, prayer points, and special attack.
This is commonly used in PvP to restore a player's special attack after ending a fight.
In PvM it's mostly used between kills, such as for bosses like Abyssal Sire and Thermonuclear Smoke Devil, and it reduces the amount of supplies you need as well.
It's also insanely useful for Slayer, for obvious reasons.
To make this upgrade yourself you'll need 90 construction, and I strongly recommend making this a goal for your account.
How to Build: Building this is quite the process, and requires a lot of materials. You'll need 5 limestone bricks, 5 buckets of water, 1k soul runes, 1k body runes, 10 stamina potions (4), 10 prayer potions (4), 10 super restore potions (4), 2 marble blocks, 10 anti-venom potions (4), 5 gold leafs, and 1k blood runes.
Browse:
Lists
RuneScape
Video Games