Sims 4 Counters CC & Mods (For Kitchen + Bathroom)
This post may contain affiliate links. If you buy something we may get a small commission at no extra cost to you. (Learn more).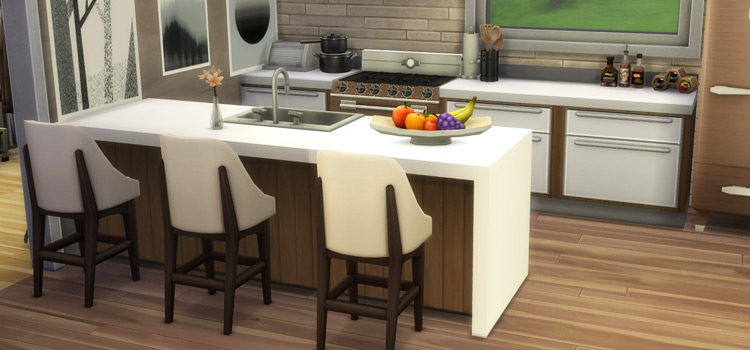 We all need spots to put stuff. Counters do just fine.
Not only do they take up the most space, but they're also one of the most functional parts of these important rooms.
But let's be real: your sims want more than just function. They want pretty designs, too!
If you're sick of the default vanilla counter designs in Sims 4, well we've listed our favorite custom counters that are sure to fit your Sim's home.
10.

Kitchen Country – Counter Curtain and Drawers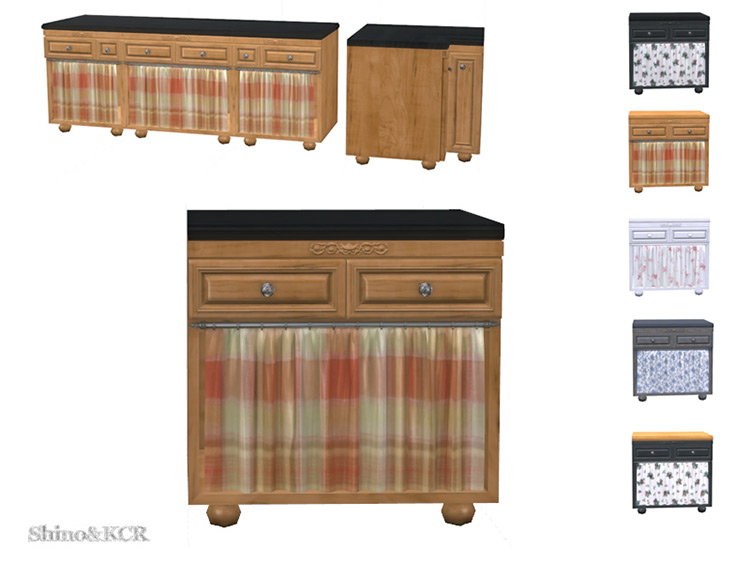 Old school is cool.
Especially if it leaves you with fond memories of childhood.
And if you've spent one too many summers in an elderly relative's home, you've seen this counter!
This Kitchen Country – Counter Curtain CC by ShinoKCR sure looks familiar to me.
The counter set features vintage curtains that we all once hid under during an intense game of hide and seek with our siblings. Choose from 6 classic swatches, each with different curtains.
9.

Bohrium Counter I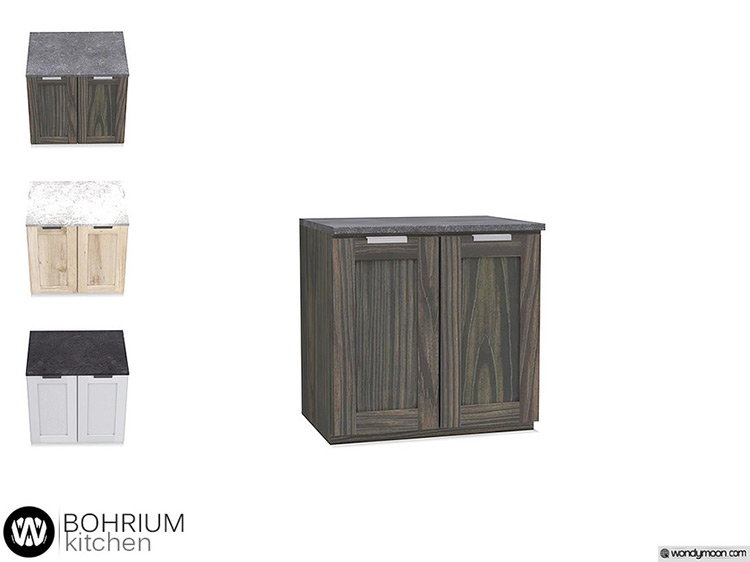 Are you a victim of our education system that forces memorization of the periodic table of elements?
If so, you probably ignored the lessons and have no idea what Bohrium is.
It's a synthetic element that's chemically similar to a rare metal, rhenium. It works for some more modern (or even futuristic) countertops.
And if you like the style you can grab this Bohrium Counter CC set by Wondymoon.
I'm not exactly sure why the set gets this name, but these counters are so pretty I don't even mind. The these marble-topped counter designs will fit any modern home.
8.

Seraph Bathroom Middle Counter (Open Drawer)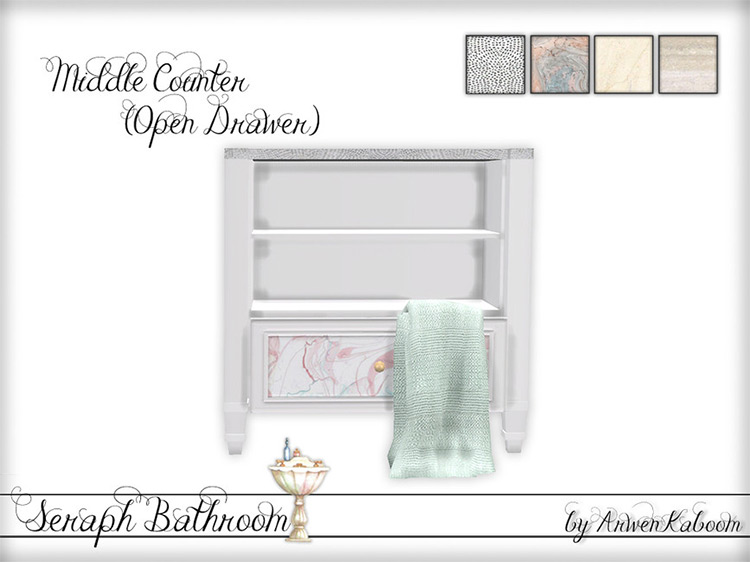 Before you check out this CC set, pop in some Mozart.
This pick is for soft, ethereal themed spaces.
Did someone say spaces? ArwenKaboom's Seraph Bathroom has plenty of those.
It features two shelves with an open drawer, and a towel draped over it. The drawer is marbled, giving it a classic look.
You have four swatches to choose from here. Use this CC as a standalone counter for your bathroom, or if you really like the design then check out the entire Seraph set by this CC creator!
7.

Ombre Counter Island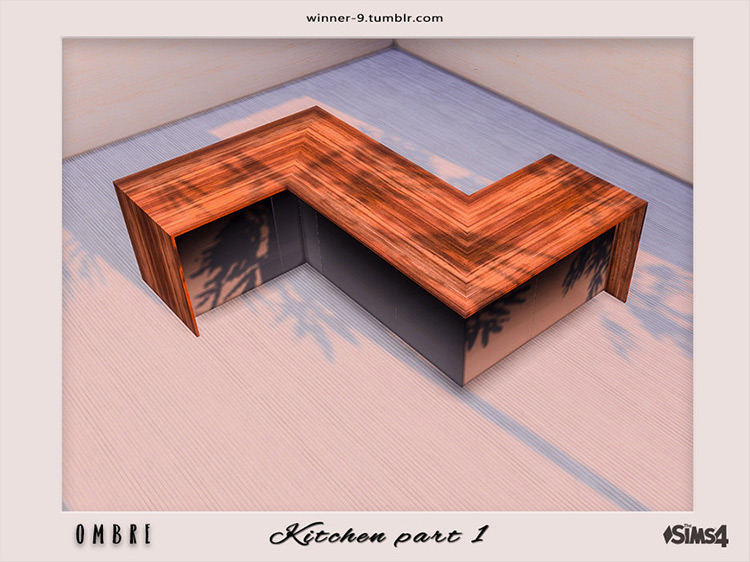 A center island just screams luxury & plenty of space.
It should be positioned at the dead center of your kitchen, immediately becoming the main focal point. Because of this, it's imperative to choose a style that will represent your kitchen's look, while being functional at the same time.
Winner9's Ombre Counter Island CC is an excellent choice for your Sim's first centerpiece.
The Tetris-shaped counter adds a bit more than your boring rectangular island.
It comes in 2 top finishes: dark and white maple, and four counter base colors.
This will go great in kitchens with a wooden theme, dominated by one hue.
6.

Under Counter Washing Machine and Dryer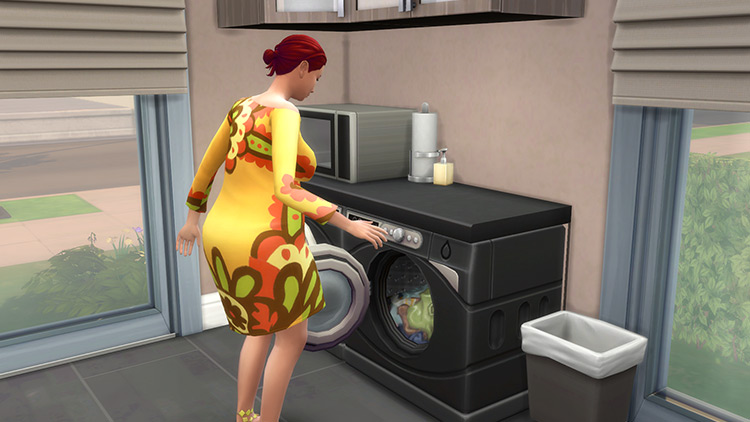 Most players create these vast grandiose homes for their Sims every chance they get.
It's time to live large, baby! And why wouldn't they?
Do you want a bathroom as big as a bungalow? Boom. Want an Olympic size pool? Sure.
But there's something charming about tiny homes.
They cost less, are easier to make, and requires less furniture. If your Sim is part of the tiny home revolution then snag this Undercounter Washing Machine and Dryer CC by Teknikah.
Forget about losing even more space. This 2-in-1 appliance lives under your counter. It basically is the counter! And you get 14 swatches total.
5.

Under Counter Mini Fridges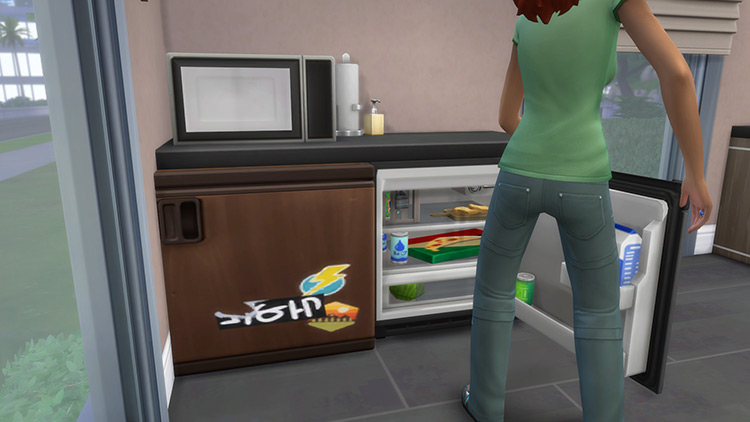 If you ask me, you can never have too many fridges.
Give me a fridge in my bedroom. A fridge in the office.
Heck, even a fridge in the bathroom (which is kind of weird but, hey!)
Keeping up with our tiny home theme discussion: how about a counter fridge?
This CC is also by Teknikah and is sure to save space.
Pop a microwave on top of it, or even other appliances.
Don't have a tiny home? Don't worry; this mini fridge will still feel happy all tucked away.
4.

Seamless Island Counter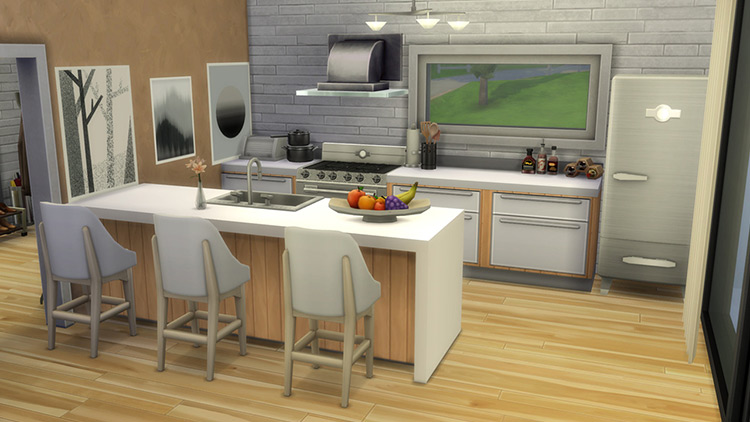 I'll say something controversial yet brave: I'm not a big fan of visible seams.
I mean, I know they're there. And their primary purpose is to hold things together – but sometimes they are kind of unsightly.
Give me seamless everything: clothing, underwear, human interactions.
Seamless counters can give be more appealing, especially for modern minimalist homes.
And this Seamless Island Counter CC by Illogical Sims contains three seamless island counters, that can be put together side-by-side and can act as a kitchen bar + a regular counter.
These have wooden bodies in two swatches, with a crisp white countertop.
3.

H&B MiniWave – Counter Slot Oven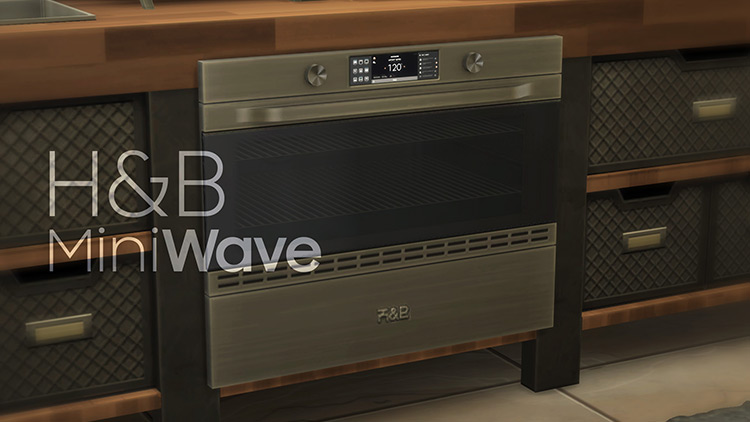 Some people have way too much clutter under their kitchen counters. It's me. I'm some people.
If you build actual functioning Sims, get extra mileage from your under counter space.
Who said they're only reserved for your kitchen clutter?
Why not pop this H&B MiniWave – Counter Slot Oven in?
LittleDica created this compact oven, so your mess better find somewhere else to be. Choose your pick from these 11 colors: Silver Grey, Onyx Black, Ceramic White, Aqua Blue, Sky Blue, Cream Yellow, Gold Yellow, Copper Brown, Champagne Yellow, Burgundy Red, and Tan Brown.
2.

Kitchen Anukoi – Counter Island
The kitchen is one of the busiest rooms in your house.
It's where you clean, prep, and cook your meals. It's also where people pop in to ask what you're cooking and how long before they can eat.
While it's essential to keep the kitchen sparkly and beautiful, everything there should be utilized well.
Counter islands included.
Ung999's creation, the Kitchen Anukoi Counter Island, is at the intersection of beauty and utility.
It has a unique L-shaped design with a rounded top that can act as a dining spot, or a spot small appliances.
1.

Asuna Bathroom Counter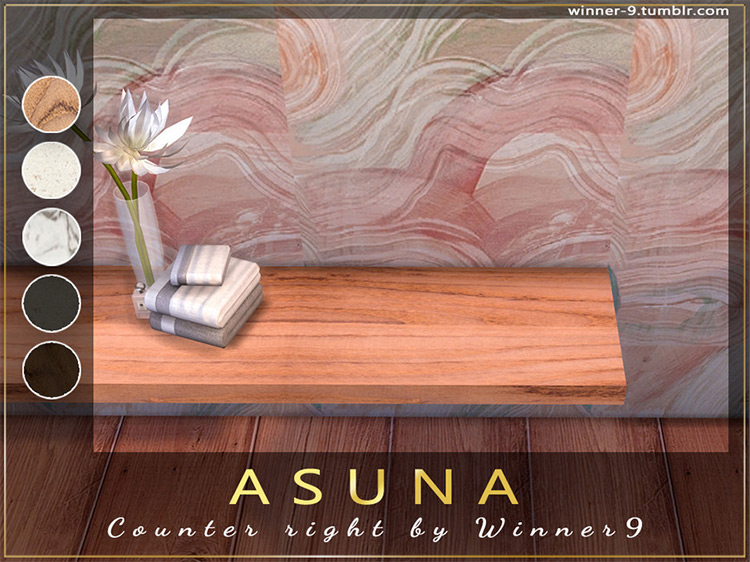 What is it about solid wood in bathrooms that instantly make you feel zen?
Maybe because you get a touch of nature that conveys a warm welcome? Anywas.
If your Sim needs a zen bathroom, check out Winner9's Asuna counter CC.
Take your pick from 5 wood shades and grains, depending on your bathroom's theme, all costing 1 Simoleon each.
It's part of the Asuna Bathroom set, too, where you can find both left and right counters.
Browse:
Lists
The Sims 4
Video Games