Best Tesla Car CC For The Sims 4 (All Free)
This post may contain affiliate links. If you buy something we may get a small commission at no extra cost to you. (Learn more).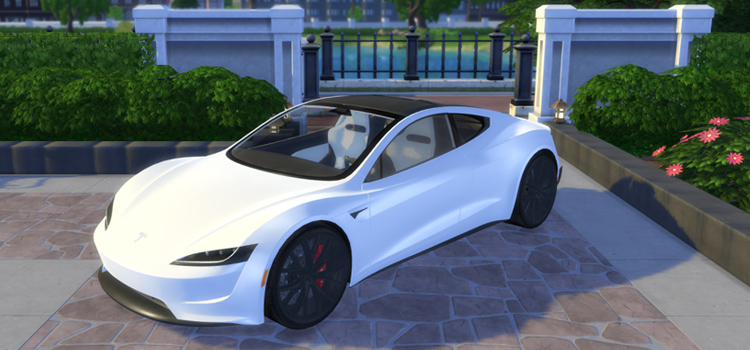 As a society we're scrambling to see who gets to the future first.
Some people hunt the latest fashion trends, others launch themselves into space – and every year, more people buy into the budding electric car craze.
Spearheading this transformation in automobiles is Tesla, the world-famous electric car manufacturer headed by billionaire provocateur Elon Musk.
But Tesla is much more than battery-powered cars.
They're also leaders in self-driving car technology, and many other advancements we'll see taking over our streets in the coming decade.
To see what that might be like, you can try adding some of Tesla's most iconic vehicles into your Sims 4 neighborhood.
Because your Sims should also do their part in reducing carbon emissions – and all of this Tesla CC is the way to start.
1.

Tesla Model 3 (2019)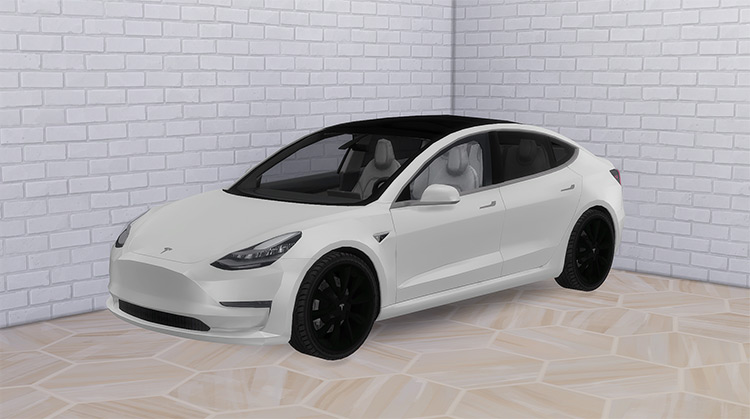 Elon Musk's vision for the Model 3 was that of a stylish and powerful everyday car for the eco-conscious.
The Model 3 promised sports-like performance and exceptional range that would leave no doubt about the potential of electric cars.
Considering it has been the world's most popular plug-in car for years – only recently outdone by the Model Y – it seems to have delivered on that promise.
It was the first Tesla to proudly display its lack of a front grille, which regular cars need for cooling purposes.
It's the face of the future – and any forward-facing Sim would want one at home.
2.

Tesla Model S P90D (2015)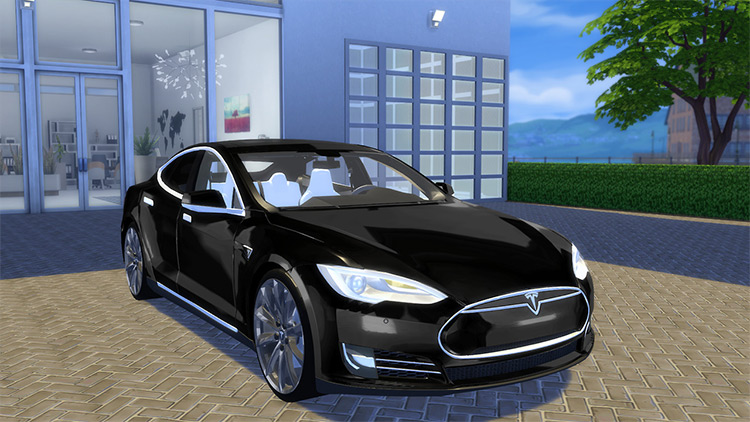 If you miss the classic look of a front grille, consider this somewhat vintage (read: outdated) Tesla Model S.
Electric cars don't use combustion for power, so there's much less excess heat, eliminating the need for large front-facing air intakes.
The only reason the early Tesla Model S versions had a black "grille" at the front was to keep them from looking too avant-garde for mainstream adoption.
In a way, having a Tesla with that design amounts to owning a limited-edition item.
I'm sure whatever Sim you get this for will spend all night talking about his "investment" to his bored friends.
3.

Tesla Model S (2017)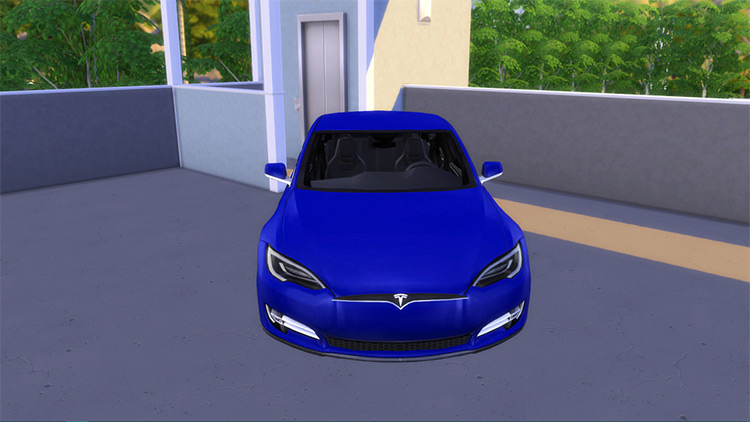 In 2016, Tesla gave the Model S a bit of a facelift – the main change being the removal of the black faux-grille.
It was definitely a change for the better.
The unique smooth front fascia – only possible on an electric car – gave the Model S the spark it lacked to leave a lasting impression.
Electric cars are the future, so what's the point if they don't look futuristic?
In addition to the regular automobile, this CC set also includes a charging version featuring the official Tesla charger, which you'd expect to see in a Tesla owner's garage.
4.

Tesla Supercharger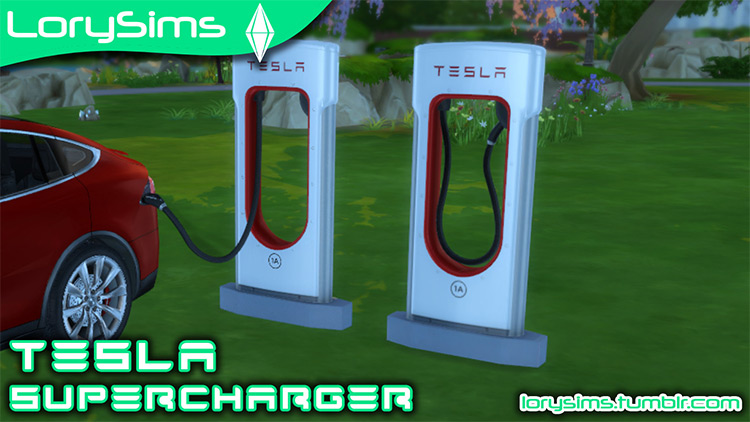 We've all had to just accept that cars in The Sims 4 do not (and will not) move.
This means you probably won't run into problems like your Tesla's battery running out of juice.
Still, if you're getting the car, you might as well go the extra mile for it to look realistic.
That extra mile means downloading this beautiful Tesla Supercharger to pretend you're charging it up.
With this CC you'll get both the "in use" and stand-by versions of the charger, so you can craft the perfect garage scene your Sims deserve.
5.

Tesla Model X (2019)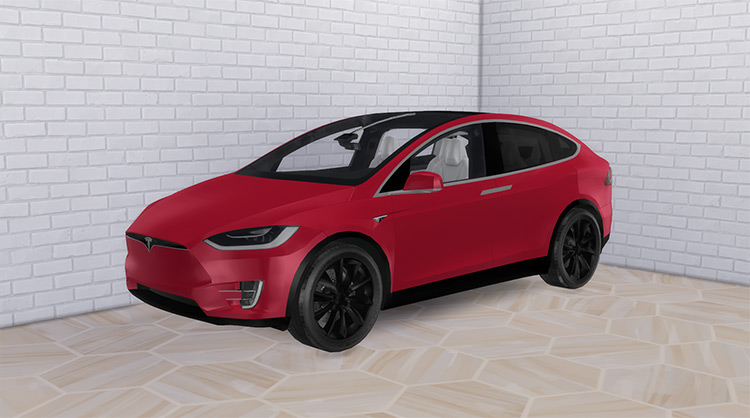 If you're looking for something a little beefier, you can't go wrong with the Tesla Model X – a spacious, luxurious powerhouse with killer design.
Apart from looking like a million dollars and protecting the planet with fewer carbon emissions (assuming your power doesn't come from a coal-burning plant), the Model X also protects its passengers.
According to Elon, the Model X is the safest SUV you could get on.
A low center of gravity keeps it from rolling over in the event of a crash – but thanks to a sophisticated collision avoidance system, that shouldn't happen in the first place.
Get this for the family-oriented Sim who wants to leave their children a healthier world.
6.

Tesla Model Y (2020)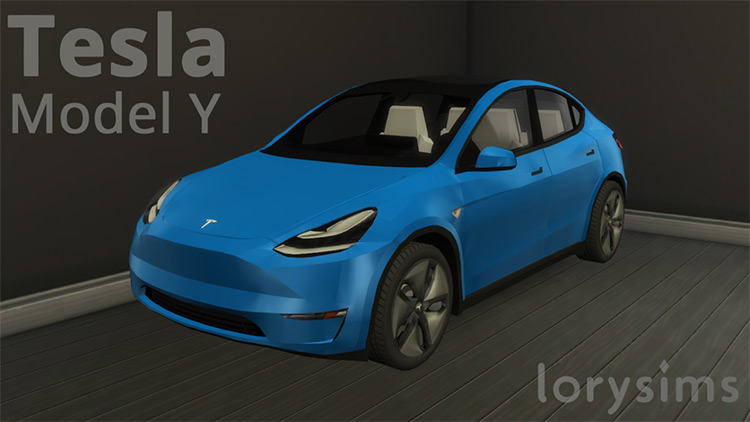 Another fantastic family-friendly choice is the Tesla Model Y, a spin-off of the Model 3 aimed at accommodating more passengers just as comfortably and with the same focus on safety.
This compact SUV is quite similar to the Tesla Model 3.
In fact, about 70% of its pieces – including the chassis – are identical.
The Model Y is a taller, much roomier version of the Model 3.
It can seat seven people, including the driver, which is two more than the Model 3, and its cargo capacity is almost three times that of the mid-size sedan.
Having a larger car for a bigger family is more realistic, so remember to upgrade the car when you start needing renovations to accommodate more Sims in your household.
7.

Tesla Roadster (2020)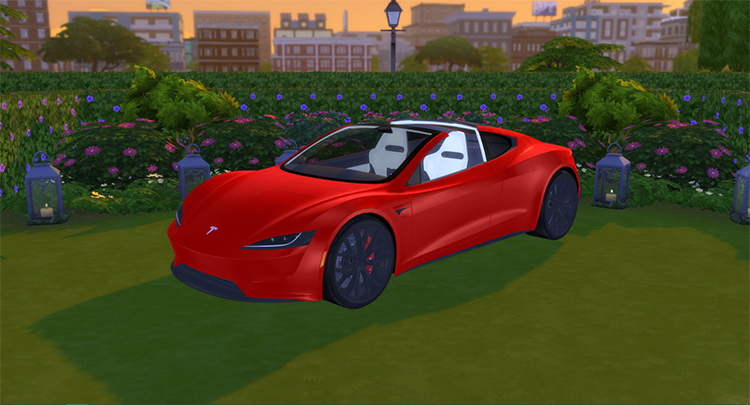 I love roadsters.
I mean, who doesn't?
They're youthful, stylish, and suggest an adventurous lifestyle full of passion and pleasure.
Passion and adventure aren't words you'd usually connect to an electric car – but the Tesla Roadster is an exception. Its aerodynamic body is seductive, and its top speed of over 400kph is out of this world.
Those who like a bit of history should also consider this alternate Tesla Roadster CC inspired by Tesla's first production model.
8.

Tesla Cybertruck (2022)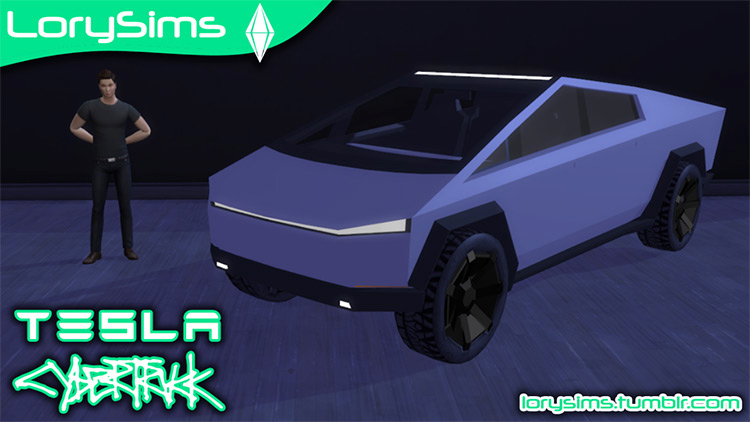 Do you know what two women yelling at a cat and the Tesla Cybertruck have in common?
They're both memes from 2019.
I was already stoked when I first saw the Cybertruck's polygonal design. It might as well be a tank in an N64 game!
But the moment I knew I'd never forget this truck was during the reveal event when the bulletproof glass Elon was so proud of actually cracked as he was trying to show it off. Simply surreal.
Get it for your techwear-loving libertarian Sim.
Browse:
Lists
The Sims 4
Video Games