Sims 4 Cinderella CC: Dresses, Glass Slippers & More
This post may contain affiliate links. If you buy something we may get a small commission at no extra cost to you. (Learn more).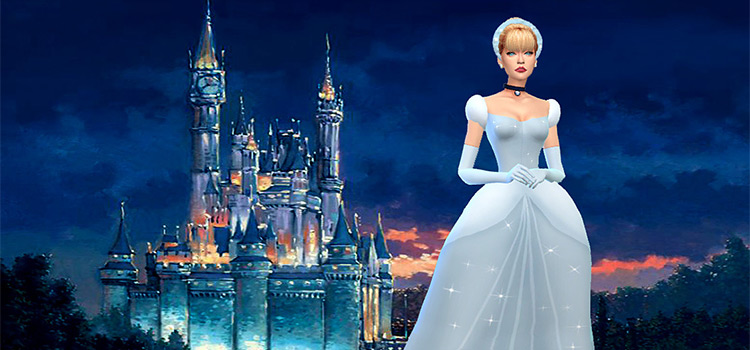 If you have never tried the Sims 4 Disney Princess challenge, you are seriously missing out.
You play through ten generations, each with a new princess and different sets of guidelines.
The second generation of the princess challenge is the one and only Cinderella, whose story begins once she becomes a teenager. She must have the 'neat' and 'foodie' traits as well as clean the house every day and cook every meal.
To stay true to the story, she cannot marry until her mother dies – be it old age or murphy beds, it just cannot be through cheats. The last requirement is to have three children with your handsome prince.
But whether you're here for the challenge, or just looking for some Disney CC, either way we've got you covered with this list of Cinderella CC to make your princess look the part.
1.

Terkisim's Cinderella Hair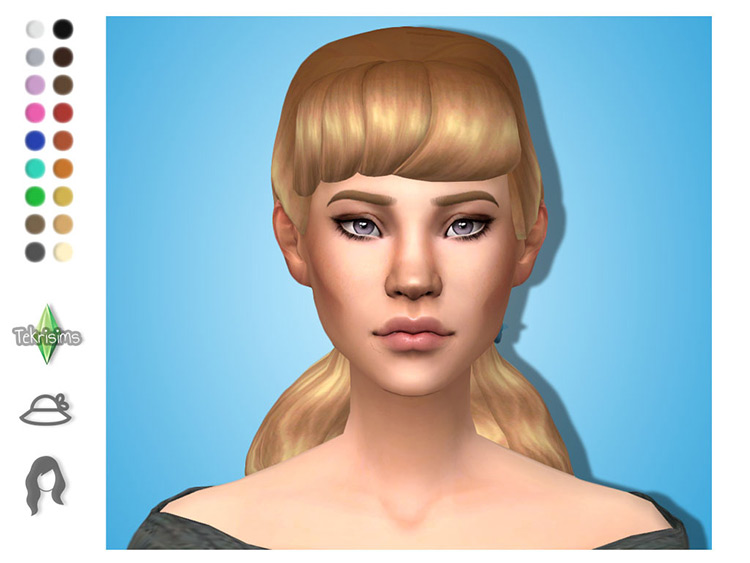 I think we all can accept that the original Cinderella had a blonde blob for hair.
Terkisim took the time and effort to create a more realistic looking version of Cinderella's peasant hair.
There are eighteen different hair colors available to use with this loose ponytail in case you want your Cinderella to be a bit different.
2.

Full Glass Heels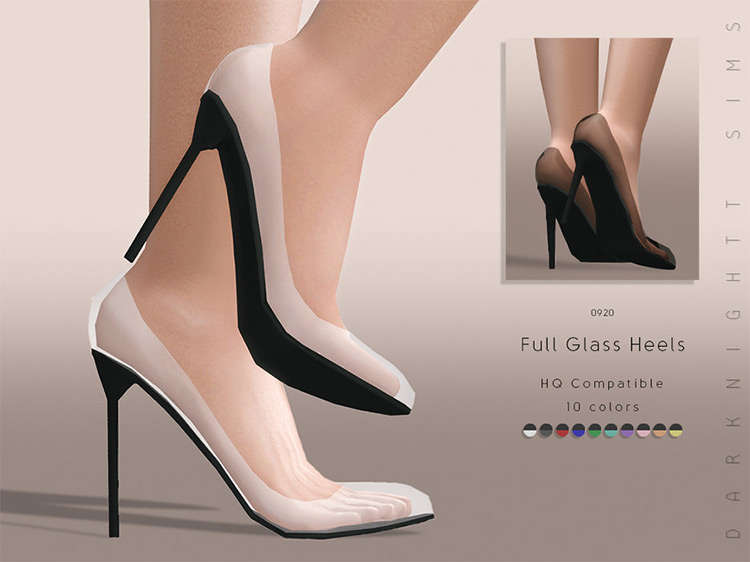 Our princess would not be complete without her iconic glass slippers. While her heels may have not been as tall, this is a fun modern take on the shoes that made this maid a royal catch.
These gorgeous shoes come in ten different colors, but don't worry – all are glass and see-through.
Make sure your sim leaves one behind for the prince to find after the ball!
3.

Pxelpie Bun Hair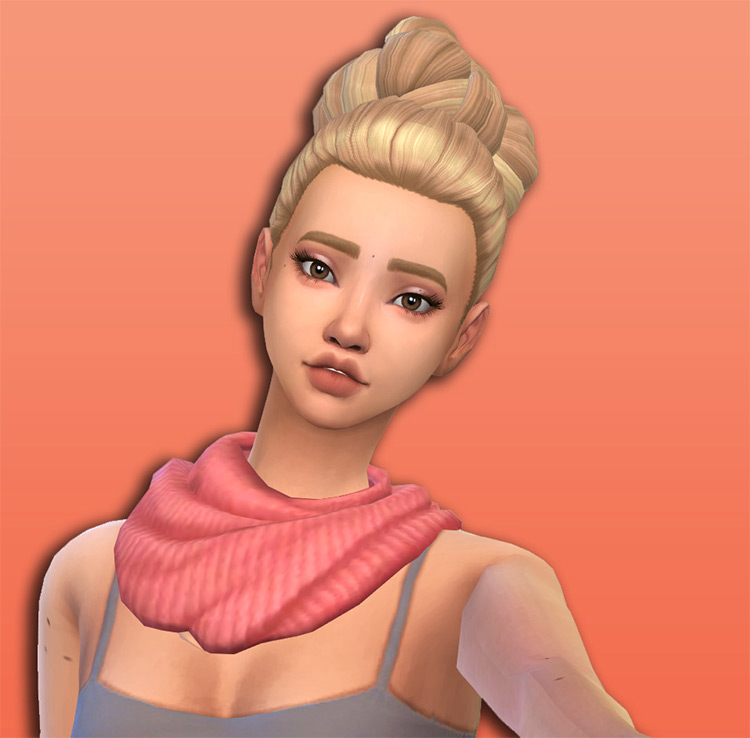 If you want Cinderella's updo but prefer a more fashionable take on it, this is the hair do for you.
Your sim will be the Elle of the ball in this stylish 'do. I especially like the detail of the hair in the bun. It looks perfectly made for your Simderella.
4.

Stardust Sims Maid Dress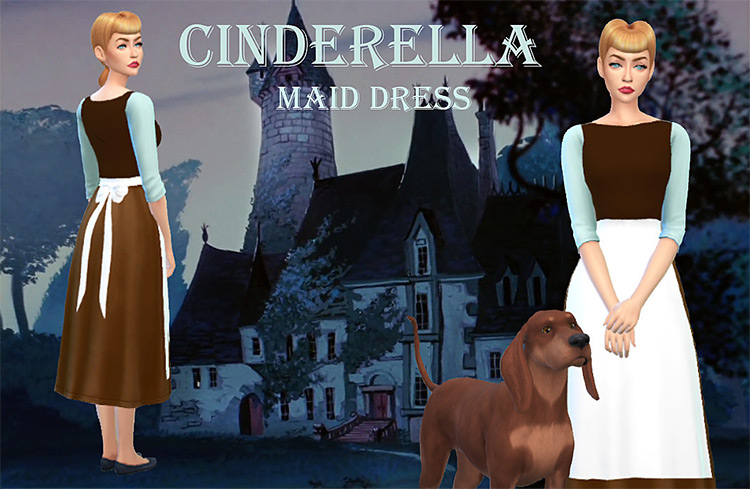 A seamless recreation of the dress we grew to love our poor Ella in.
This outfit is perfect for your sim's teenage and young adult years while she cleans and cooks for her evil little family.
Note: this dress only comes in only a single color scheme – the one displayed in the preview image.
5.

Simderella Castle (Cinderella Castle Lot)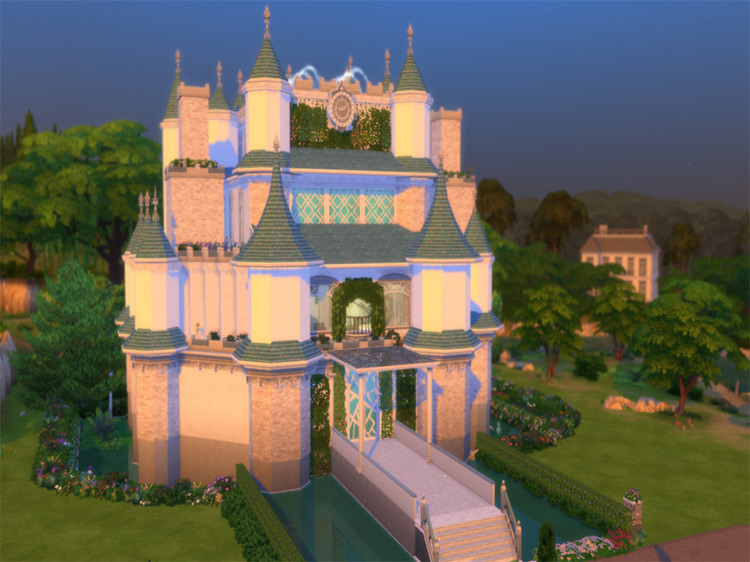 This stunning castle, topped with water fountains showering a rooftop pool and decked in ivy, is the picture perfect home for your prince and eventually the lovely Simderella.
There are eight rooms, each of which has been decorated in the style of some of the classic Disney princesses.
There is also a sauna, a gym, many sitting rooms, and seven bathrooms.
6.

Door Set: Aurora, Maleficent & Cinderella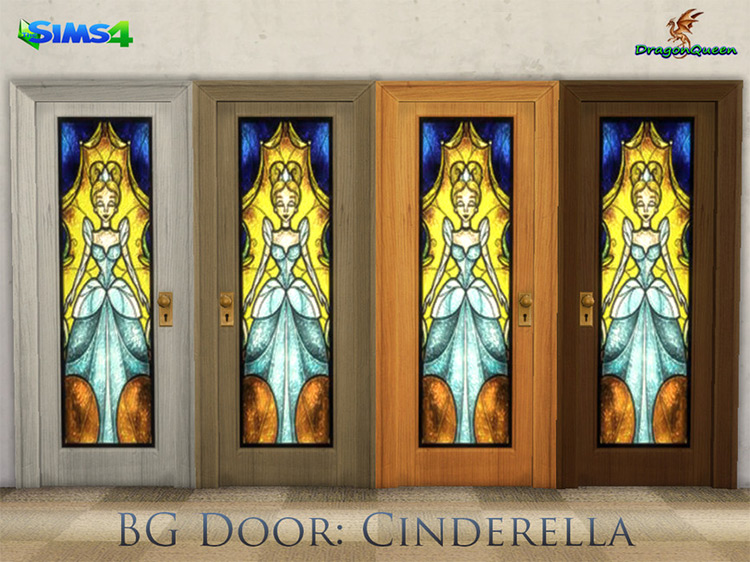 Is it vain for a princess to have a floor length stained glass door of herself?
Who cares, she's a princess!
If you want to make your own castle for your royal couple, these stained glass doors are a fun addition to your decor.
Plus, your sim's great granddaughter Aurora can benefit from these too.
7.

Stardust Sims Cinderella Gown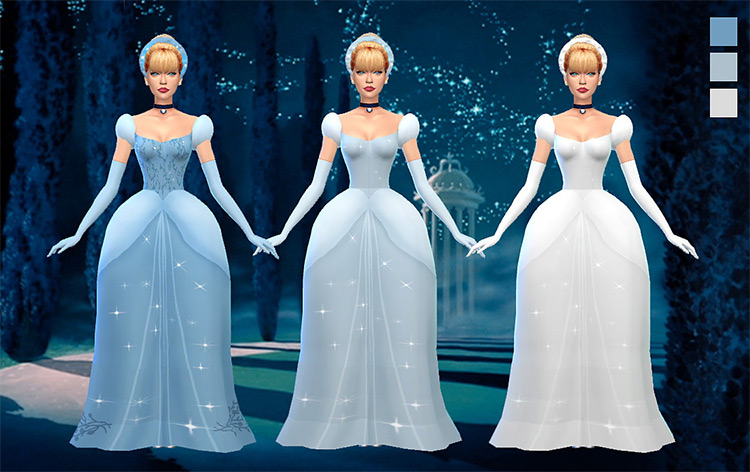 Stardust Sims has created this stunning rendition of Cinderella's most well-known gown. It comes in six options, all of which will be sure to lure your prince to you.
There is an original version, a decorated version designed to look more like the dress from the original film, and both come in three colors.
There's also an option to download matching gloves and headbands.
8.

Beautiful Cinderella Dress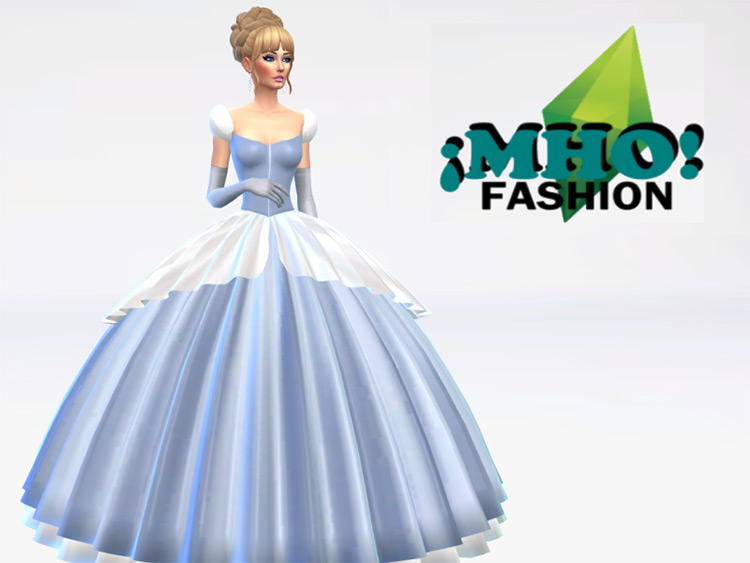 For those with the motto 'bigger is better', you may enjoy this dramatic Cinderella dress.
Personally, the sheer fabric laying on top of the giant hoop skirt is my absolute favorite part about this fun dress. That and the puffy sleeves, of course. Heads will turn and princes will swoon in this ball gown.
9.

Danny's Domain Cinderella Set
This magical set by Danny's Domain comes with four beautiful gowns based on the original movie: the iconic ball gown, her maid dress, the dress she builds with her mice friends, and the dress after her mean stepsisters go at her.
If you're looking to act out every bit of the original film, this set has every outfit you need – including her glass slippers.
10.

Cinderella & Prince Kit: Cinderella (1950/2015)

This is your one stop shop if you're more interested in the newer version of the Cinderella franchise than the original.
The CC set comes with loads of content including 4 dresses for the princess, one of which is the beautiful blue butterfly dress from the 2015 film, as well as four different hairstyles to accompany each dress.
11.

Sims Dollhouse – Cinderella Dress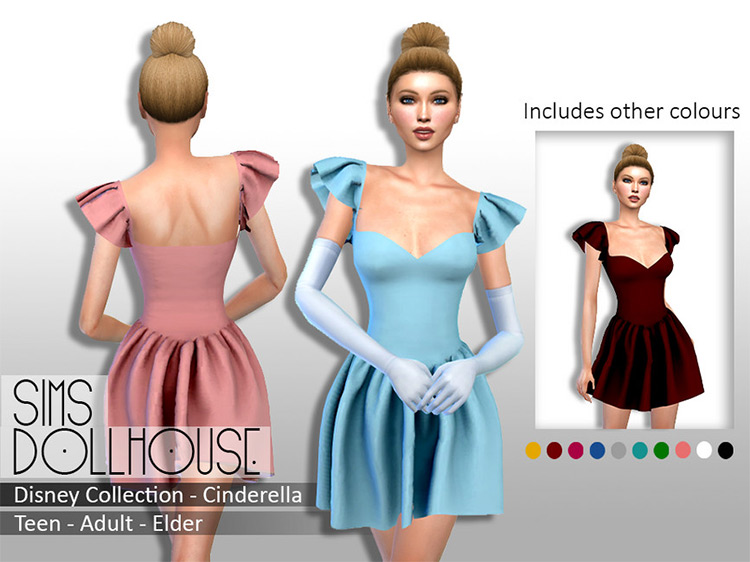 If you've seen the other dresses and thought them to be too 'old fashioned', here's a miniskirt version for your modern Ella.
This dress can be used on teenage, young adult, adult, and elder sims and you have twelve color options to pick from.
12.

Ankle Boots at Kedluu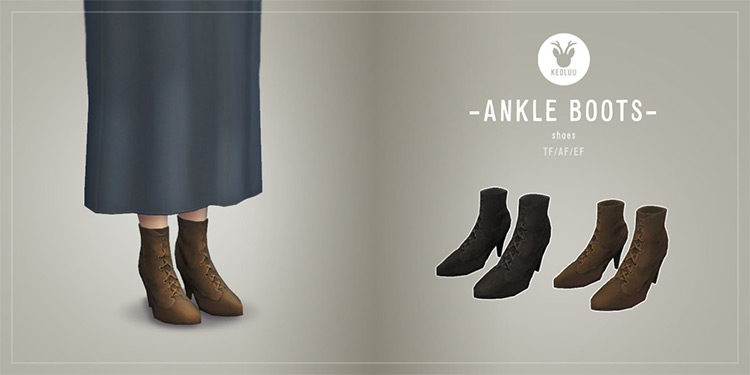 These precious ankle boots would look perfect on your Simderella in her maid dress, or maybe even when she is out and about after she marries the prince. After all, she's always been down to earth.
Brown and black are your only choices for these cute booties, both of which go perfectly with Ella's peasant dress.
13.

Princess Wall Art Set #1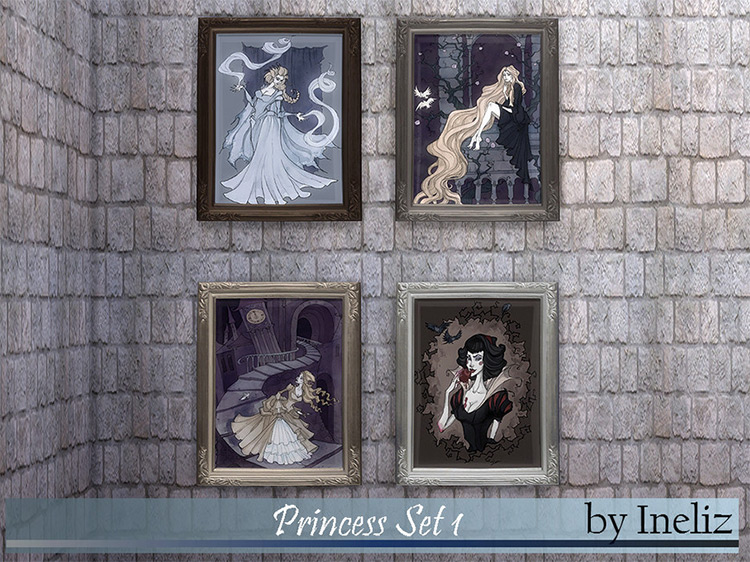 Grab these stylish paintings for your royal sim to place in her new home once she marries her true love.
This set comes with a dizzying painting of Cinderella losing her slipper at the stroke of midnight, a sultry Snow White indulging in an apple, a dramatic Elsa showing off her skills, and the lovely Rapunzel brooding in her tower.
Browse:
Disney
Lists
The Sims 4
Video Games