Sims 4 CC: Best Purses & Handbags Worth Downloading
This post may contain affiliate links. If you buy something we may get a small commission at no extra cost to you. (Learn more).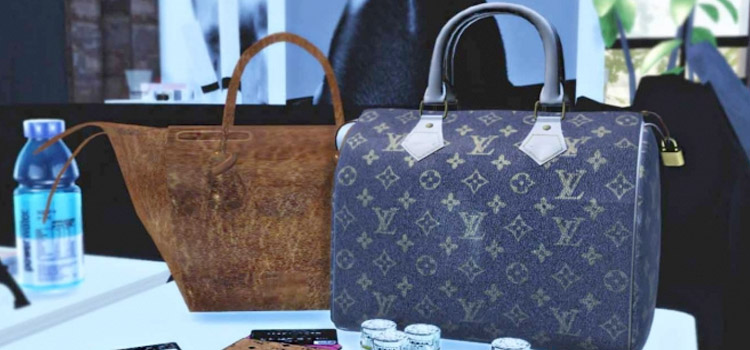 You can never have too many purses.
Ignore the screaming from Knox Greenburg and the other minimalist Sims in the background – it's true!
The Sims 4 has a pretty decent collection of accessories, from earrings and hats to piercings and more.
But for some reason, purses are very much missing from the game (and sorely missed by those who love a good handbag). Thankfully, there's a whole world of CC to choose from.
I've jumped in, explored the options, and come back with these must-have items.
And there's no label repeats either, so your Sims will have an immaculate purse collection if you download them all!
Dior Purse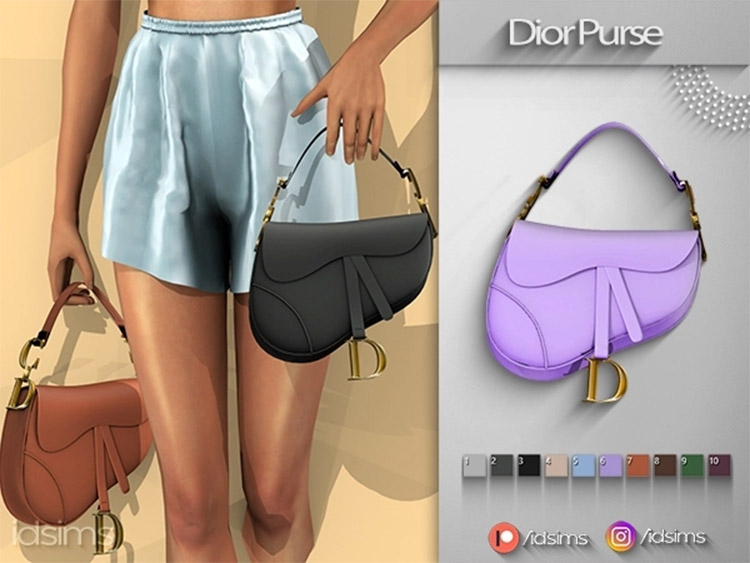 We're starting off with a super-cute, Maxis-Match friendly Dior purse by Idsims!
It's vaguely heart-shaped, but the unevenness also gives it a lot of character.
It comes with a strap, ten different swatches and, most importantly, can actually be worn by your Sim.
Yep, you read that right.
After installing it, head over to the ring category in accessories to have your Sim wear it on their person.
Louis Vuitton On The Go Tote Vol. 2
Wearable purses are exciting. But handbag fashionistas can't wear them all at once.
That's why you need PlatinumLuxeSims's Louis Vuitton Tote CC.
As a second color swatch to the creator's original creation, this décor-only item features two pink/red and white LV purses, two black and yellow LV boxes and one store bag.
Its high-quality appearance works well for Alpha CC users, but I think everyone should give these a try.
And it'll match perfectly with other Sims 4 LV CC.
Moschino Bag V1 & V2
As the only real-life fashion brand The Sims has partnered with so far, Moschino bags and purses were noticeably absent from the eponymous stuff pack.
Idsims's second entry on this list makes up for the oversight with both versions of their Moschino Bag!
With a thick chain and bold zippers, this purse will definitely make for a bold fashion statement.
It comes in silver and gold, and can be worn handheld or on the arm. Find both versions in the accessories menu, under hats and rings.
Gucci Soho Disco Bag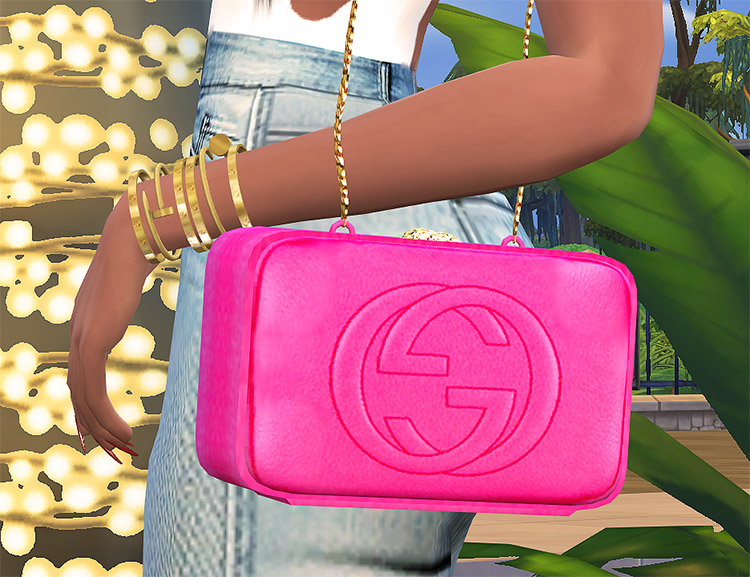 This chic Gucci bag from creator PrettyxSimblrs has just enough flash to make it luxe, without stealing the attention from your Sim's ensemble.
A thin golden shoulder chain accentuates the simple rectangular design, with the classic Gucci logo embossed on the front.
Definitely a bag to throw in with some other Gucci CC if you're a fan.
There are seven bold colors to this custom bag, but my favorites are the white and pink options.
Birkin Handbag
Slyd's Birkin Handbag CC is the purse your business Sim needs to take their wardrobe to the next level.
It's large enough to carry any and all necessities with a tasteful and subtle design. What's not to love?
There are nine swatches total, and while this can be worn as an accessory in the rings category, you'll want to download the pose set from FlowerChambers to make sure it shows up right while in-game.
Hermes Kelly Bag
Here's more purse decor to 'clutter' your Sim's impressive purse collection!
This Hermes Kelly Bag by Starlordsims will draw oohs-and-ahhs from admiring visitors and friends.
The gold accents and clasps pair well with the purse's slightly triangular design.
ButI hope your Sim's rolling in Simoleons first, because just one of these babies costs §10,000.
Buy all nine colors and that's almost §100k simoleons – but worth every penny, of course.
Fendi Fur Bags
Just like their real-life counterparts, SimmerKate's Fendi Fur Bags are faux fur too. So your Sim can own these guilt-free.
The furry material and Fendi symbol on both the purse and gold clasp makes this a fun departure from some of the more toned-down purses on this list.
You'll get three colors (tan, dark blue and black) and one amazing style to choose from.
Check it out at SimmerKate's Patreon for free!
Chanel Hula Hoop Bag
Practical has its place and all, but I love an unconventional purse or bag.
Bergdorfsims's Chanel Hula Hoop Bag CC is just a good time.
The description definitely matches the design: a quilted Chanel clutch bag with a massive hula-hoop like handle for carrying.
Check out all ten swatches to find the exact color match for that perfect outfit.
Your Sim might not wear this one to work (or maybe they would – I don't know their life!), but it'll be the conversation starter you want at a high-end party or fashion gala.
Versace Pastel Designer Set
SimmerKate is the designer bag and purse fairy godmother you've been waiting on.
She's back again with the Versace Pastel Designer Set, a decor collection featuring a neon Gianne Versace tote bag in five colors.
But that's not all!
You'll even find designer candles (featuring other brands on this list) and decorative designer air pod cases in this CC pack.
These are also free on her Patreon, and will be a great addition to your CC folder.
Velvet Milano Prada Bag
Prada Lovers + Alpha CC Users = Perfect for this CC!
BaddieSims' Velvet Milano Prada Bag is really a sight to behold.
Available in five swatches in total, the gold-plated Prada brand name and zipper is what really makes this one stand out.
Best of all, this purse is totally wearable in CAS. Head on over to the hat category to try it on!
Browse:
Lists
The Sims 4
Video Games