Sims 4 Disney CC: Best Custom Content & Mods To Try Out
This post may contain affiliate links. If you buy something we may get a small commission at no extra cost to you. (Learn more).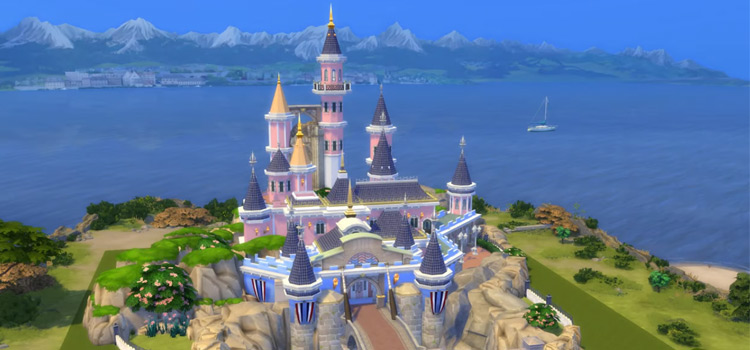 It's a no brainer that Disney is full of the biggest classics of all time.
Just about everyone has a favorite Disney movie, character, or song that has a special place in their heart. Whether it's from your childhood, or a favorite you found recently, there seems to be something for everyone.
Well here we're going to explore the world of Disney as it plays in your Sims 4 game. From custom content to detailed mods, there's so much Disney magic waiting to be installed!
The perfect reference guide for any die-hard Disney fan, or even the casual watcher who has that one princess they'd love to add into their TS4 family.
15.

Disney CAS Backgrounds
I constantly find myself wanting to change up my CAS background.
I'm the type of person that likes to customize everything I have, and I mean everything.
Naturally, a Disney-themed CAS background is just the thing to spice up the game, while adding some final touches to a new Sim.
Not to mention, this one comes with 3 options to satisfy that need for constant change.
14.

Set Minnie & Mickey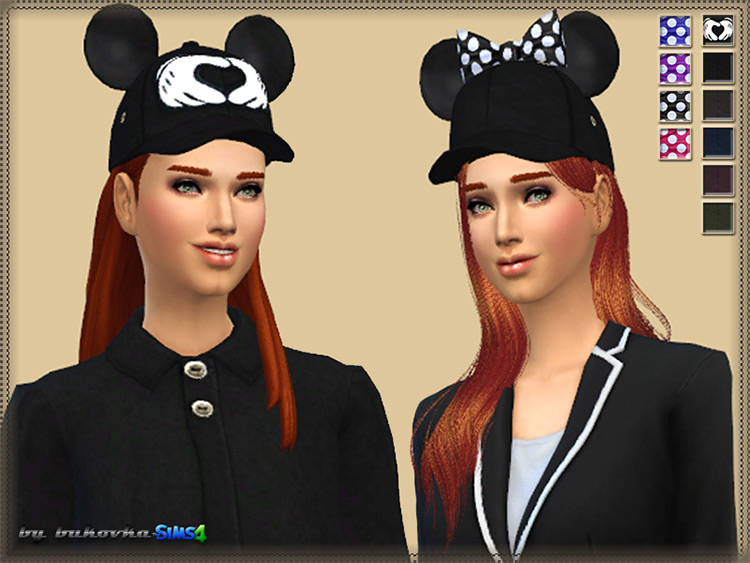 A lot of us Disney fans have had a pair of the iconic mouse ears at one point or another.
Whether it was a souvenir from one of the Disney parks, or a cute hat that we wore once and never again… they've been around about as long as Disney has!
This set of Minnie and Mickey hats offers the perfect variety for an interesting accessory. Absolutely perfect for a costume party.
Or to wear on your Sim's little head as they're out with their kids.
Not to mention, this set comes with 6 different options. So there's enough for the whole family!
13.

Mulan's Jacket
Not only is this jacket CC perfectly inspired by one of the bravest girls in aDisney film, it's also a practical piece of clothing that could be worn just about anywhere.
The hints and film references are just subtle enough to not be another cheesy piece of fan merchandise, but instead makes for a fashionable piece of CC.
Especially paired with either a simple pair of leggings or some cute jeans.
Who said you can't have a night out and wear your favorite Mulan jacket, too?
12.

Toddler Disney Princess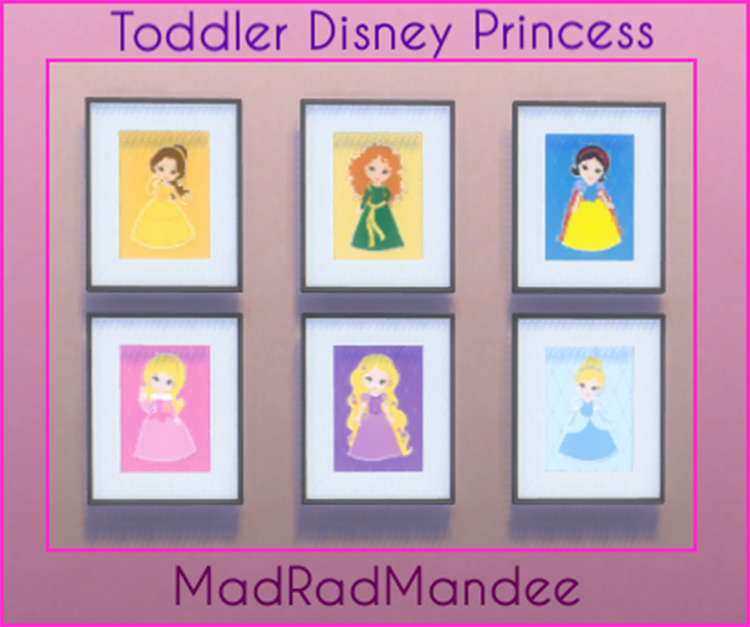 Most of us were first introduced to Disney when we were young.
I remember one of my first Disney movies was Sleeping Beauty, and from that point on I was obsessed.
Having a Disney-themed room for your toddler Sims is a great option to get them started early. And these framed pictures make for the perfect touch!
This CC pack comes with 6 different princess prints, all drawn in a unique art style that's soft and sweet. Which is just the vibe we're looking for.
11.

Alice In Wonderland Costume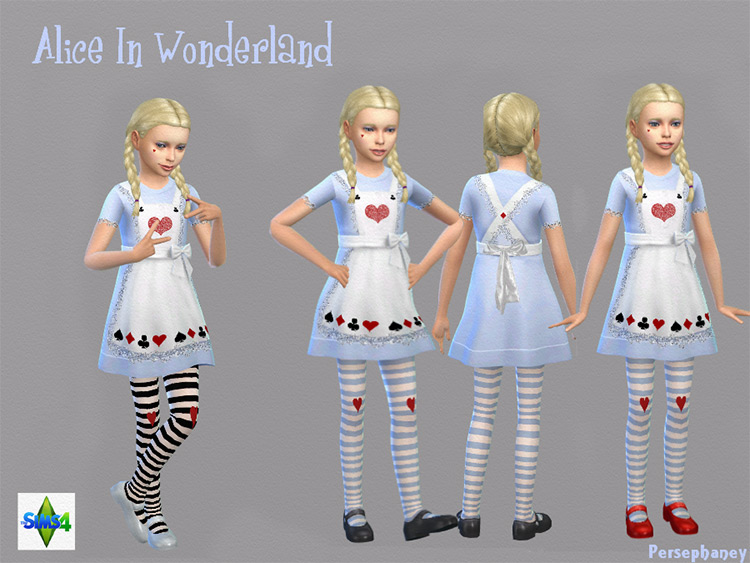 Speaking of kids, have you ever thought that your kids would really rock an Alice In Wonderland costume?
Alice is one of the most adored characters in the world of Disney. And rightfully so!
Her story sets itself apart from the rest. And instead of being a tale about a princess that gets saved by a prince, she saves herself from the forest of Wonderland with a collection of unforgettable characters along the way.
With that said, this Alice costume is not only a wonderful option for your Sim kids to wear on Halloween, but could be worn around the house too.
Maybe while they're off playing pretend, you know how virtual kids are.
10.

The Little Mermaid Tail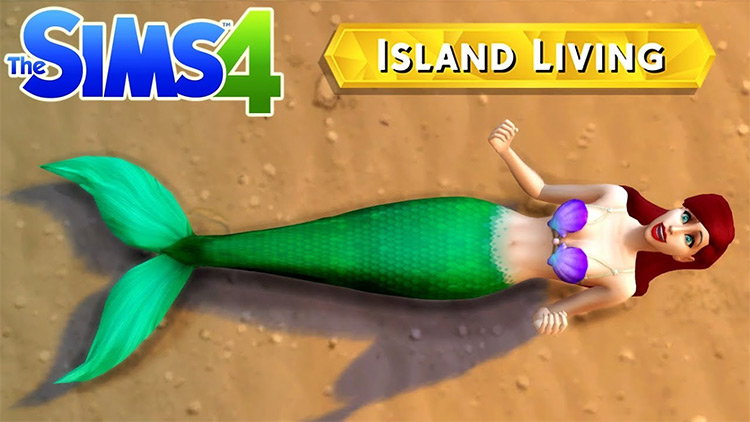 Everyone has dreamed of what it would be like to have a tail and swim in the water with Ariel and collect thingamabobs.
With the help of a tail that looks just like hers, you can at least get that part of your dreams down! Well, your Sims can, anyway.
This mermaid tail CC is especially great for anyone playing the Island Living expansion pack.
Plus we've got a huge guide of mermaid CC that would blend perfectly here.
9.

Hades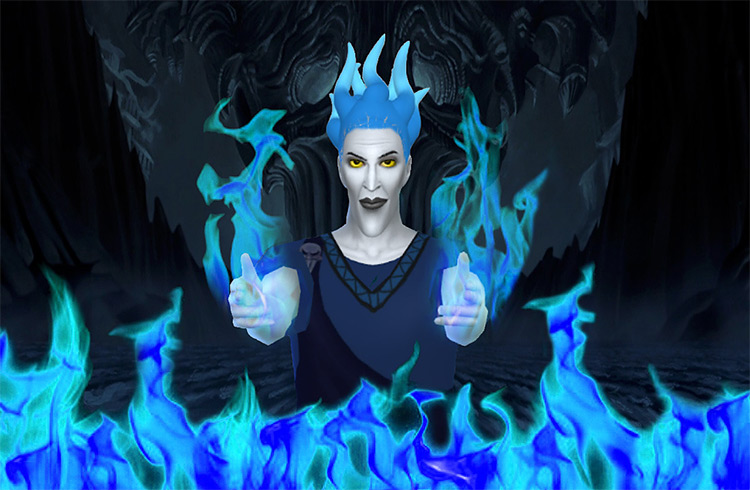 Okay, so maybe the hero of the story isn't always your favorite.
Sometimes a really good villain is just as important to a plot. And I think that is especially true for Hades.
His role in Hercules wasn't just to help tell the tale of the demigod himself. He also provided a lot of comic relief in the film, and was easily one of the most remembered Disney villains of all time.
This Tumblr CC collection has everything you need to create your own Hades and add him to your Sims 4 household.
I mean, who knows? Maybe having the god of the underworld living with you is just what your Sim needs!
8.

Decoratives – Disney Vol 5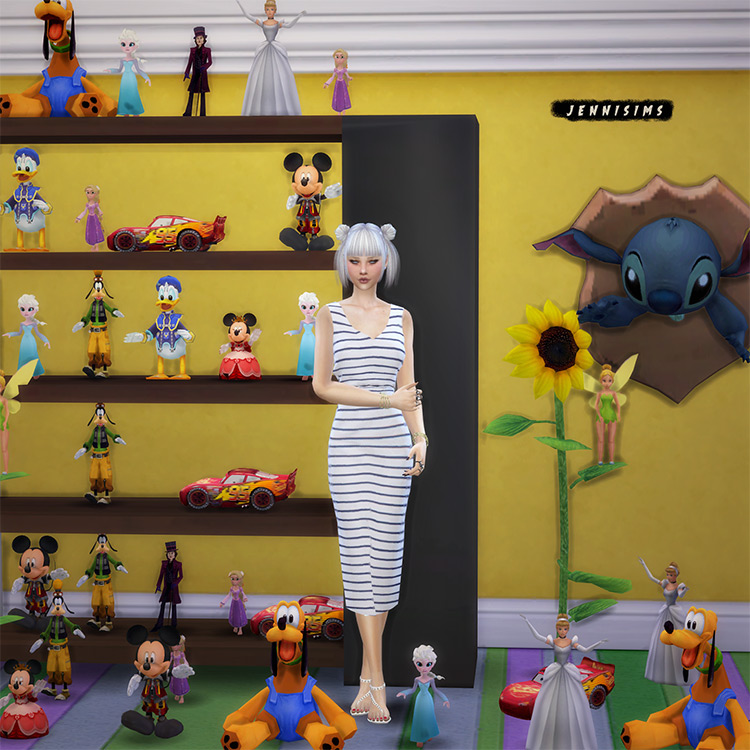 What house is truly complete without a couple of knick knacks?
They help to decorate your Sim's space, let your personality shine through, and add a little bit of excitement to a room that's lacking life.
This CC set has everything you need when it comes to figurines and collectibles for Disney-focused stuff.
Lightning McQueens, Donald Duck, and even Stitch. So no one is left behind while you're trying to welcome your favorite Disney friends into your house.
7.

Eilonwy
The Black Cauldron is a Disney classic that a lot of people tend to forget. Even though it was, dare I say, one of the best movies the franchise has to offer.
Maybe I'm a bit biased because I watched this film a lot growing up.
But if you haven't watched it in a while, I would recommend it! Eilonwy has one of the cutest dresses out of any of the female characters in the Disney universe.
What makes it so great is that it's not too torn up like Cinerella's clothes before she becomes a princess, and it's not too extravagant like Belle's gown at the end of her story.
Not to mention, it's reminiscent of some clothes that are out there today. Especially with the cottagecore aesthetic rapidly gaining popularity.
With this simple dress, your Sim has a lot of room to pick when and where they'll be wearing it. And you'll find yourself wanting to throw it onto your Sim again and again.
6.

Belle's Hair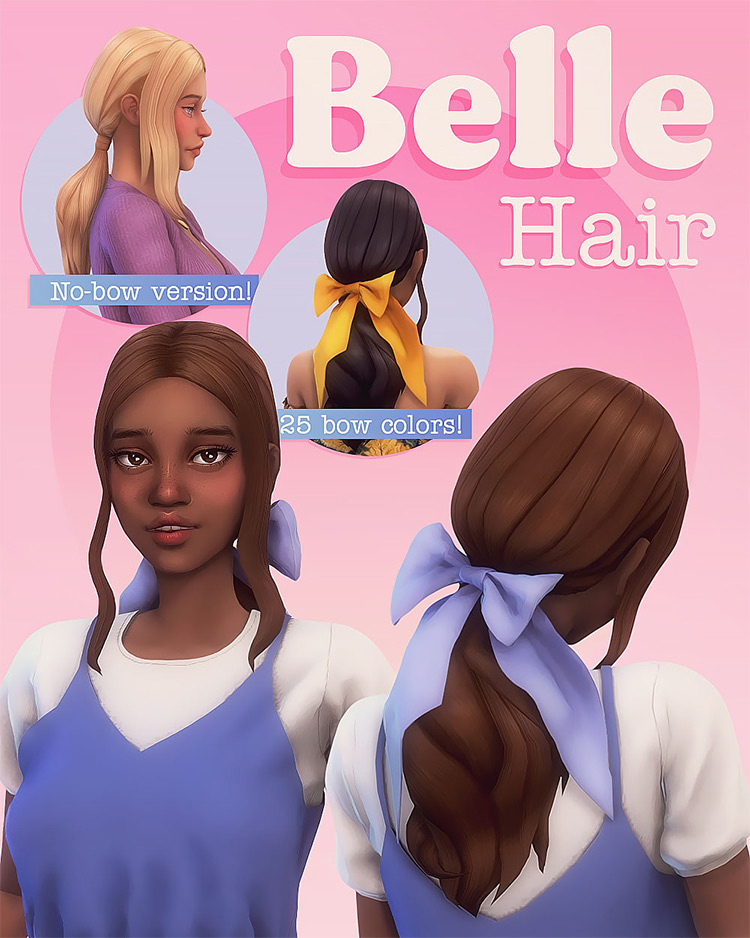 Belle's hair is perfect for completely a Beauty and the Beast costume (of course).
But the simplicity in the design of her hairstyle means that any princess Sim could wear it around!
Toss this CC on with your favorite outfit. It'll probably match fine.
And let's be honest: can you really go wrong with a simple pony tail and a bow?
5.

Pocahontas
Another one of our more non-traditional princesses, but that doesn't make her any less fantastic!
From her personality to her design, this girl is perfect in every way.
For any fan who's looking to add Pocahontas to their household, or to their neighborhood, she's ready to fit right in with a full wardrobe of modern-day outfits for all occasions, from formal wear to swimwear!
4.

Esmeralda Dress
When I was younger, The Hunchback of Notre Dame wasn't a big hit for me.
It wasn't until I was a bit older and I rewatched it that I realized the significance of the story, and how incredible it truly was.
When I rewatched this movie in my early 20s, not only did I fall in love with the overall message, but Esmeralda herself.
What better way to channel this bold character than by dressing up your Sim in a replica of her dress? Kudos to the CC creator, this one's amazing!
3.

Megara Hair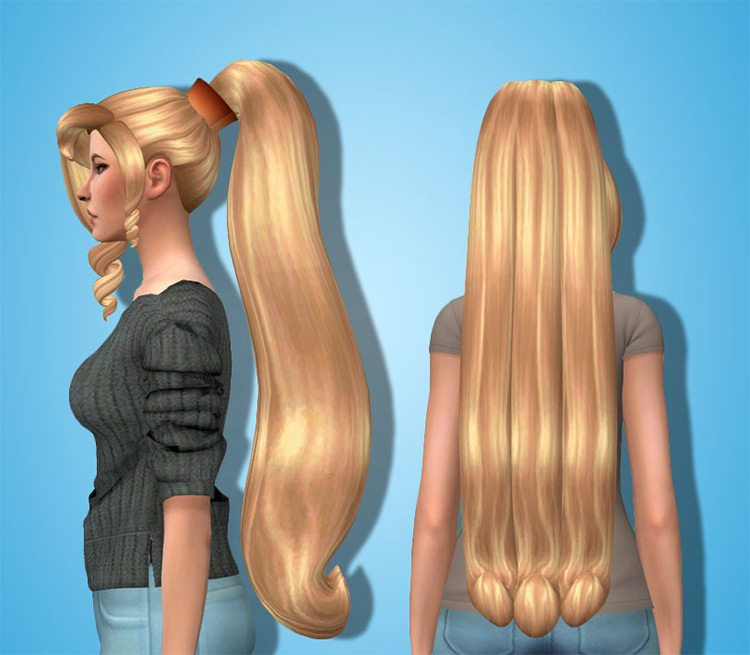 Megara's Hair is perfect if you're looking for not only Disney-inspired hairstyles, but something with a longer cut.
And plenty of texture and volume.
Complete with a high pony tail and curly fringed bangs, Megara's hair will quickly become your Sim's new everyday look.
2.

Modern Day Princess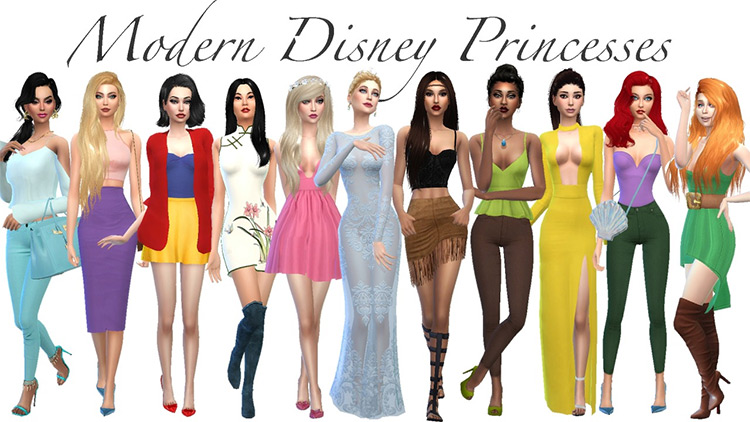 Have you ever found yourself wondering what the princesses would look like if they lived in our day and age?
With this CC collection, your questions have been answered!
This is a master pack for all of the Disney princesses, from Jasmine to Merida.
It offers modern, functional outfits for your Sims to wear and not look like they're about to show up to a costume party.
1.

Disney Castle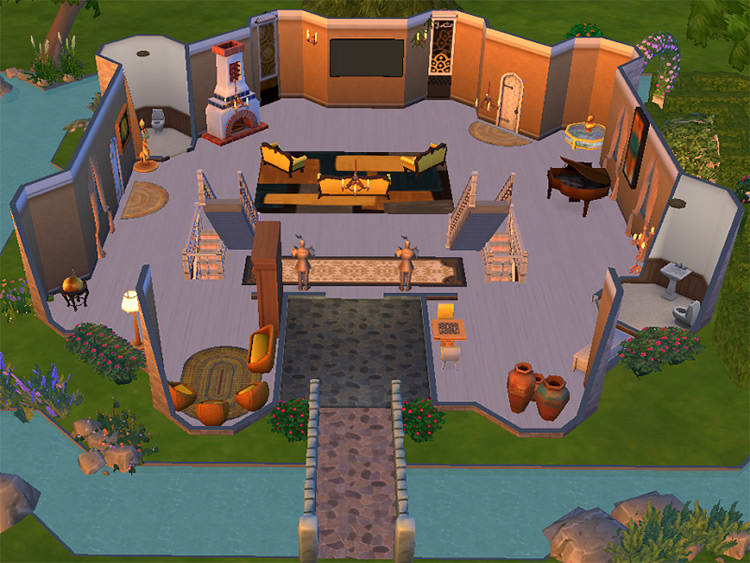 Inspired by Cinderella's castle from Disney World itself, we have coming in at number one… Disney's Castle!
This lot is like no other.
A perfect lot for anyone who wants to come home from a long day's work and feel like royalty.
This entire house offers six bedrooms, six bathrooms, and even a garden maze.
Not to mention, this would be the perfect spot to create a royal household filled with all of your favorite Disney characters. I'd say this one is bound to keep you busy for hours!
Browse:
Disney
Lists
The Sims 4
Video Games