Sims 4 Best Vans CC For Sneakers & Shirts (All Free)
This post may contain affiliate links. If you buy something we may get a small commission at no extra cost to you. (Learn more).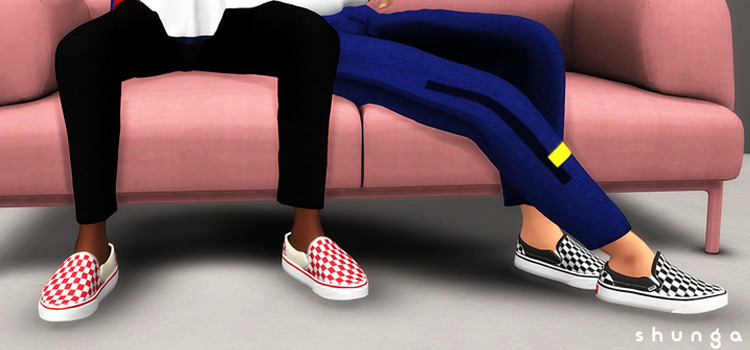 Let's take a deep dive into our favorite slip-on skater brand, Vans!
The popular shoe has a bunch of different CC made for The Sims 4 that we can dig up.
This includes t-shirts, sweaters, hats, and of course shoes! Lots and lots of shoes.
Let's see what kind of custom content is "Off the Wall" enough to crack our list.
10.

Female Baseball Cap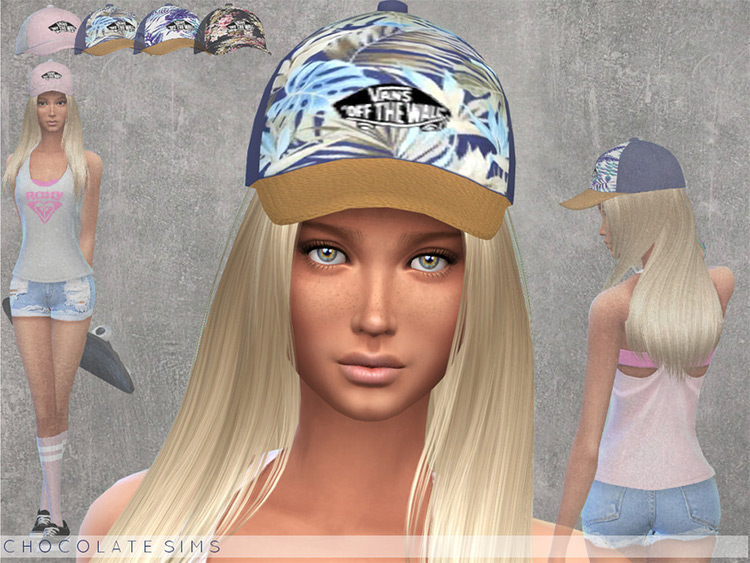 Starting us off we have this awesome Vans baseball cap for ladies.
MissSchokoLove give us 5 unique styles including three various floral designs and two pink shades.
The pink shade design is a great look for any Sim trying to keep it cool and simple. While the floral follows a more traditional style we've seen from Vans merchandise throughout the years.
9.

Skater Crop Top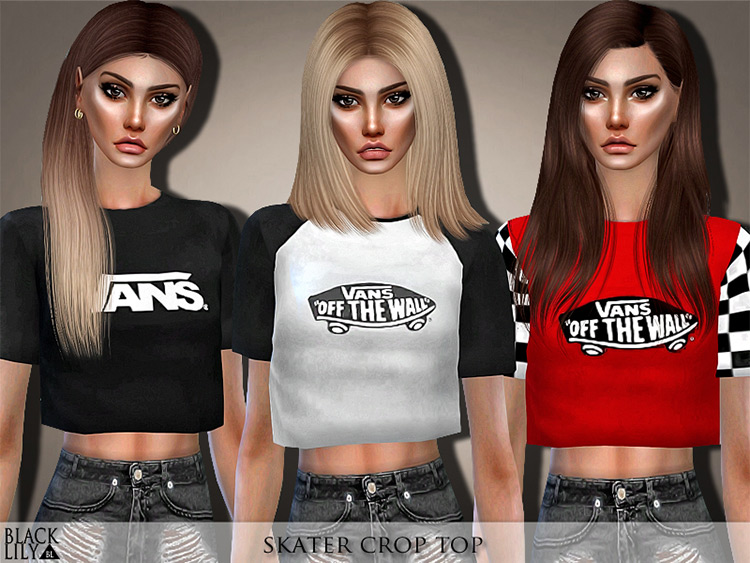 Want to do some kickflips in style?
Look no further than this Vans crop top set by Black Lily.
The styles are slick, and the crop is a cute look for any Sim just about to enter their college life in Discover University.
Doubly so if you're a skater girl.
The stand out from the 3 styles in this one is the bright red crop with the checkered flag sleeves, again because to me it represents something you could find by Vans in real life.
8.

Vans Slip-Ons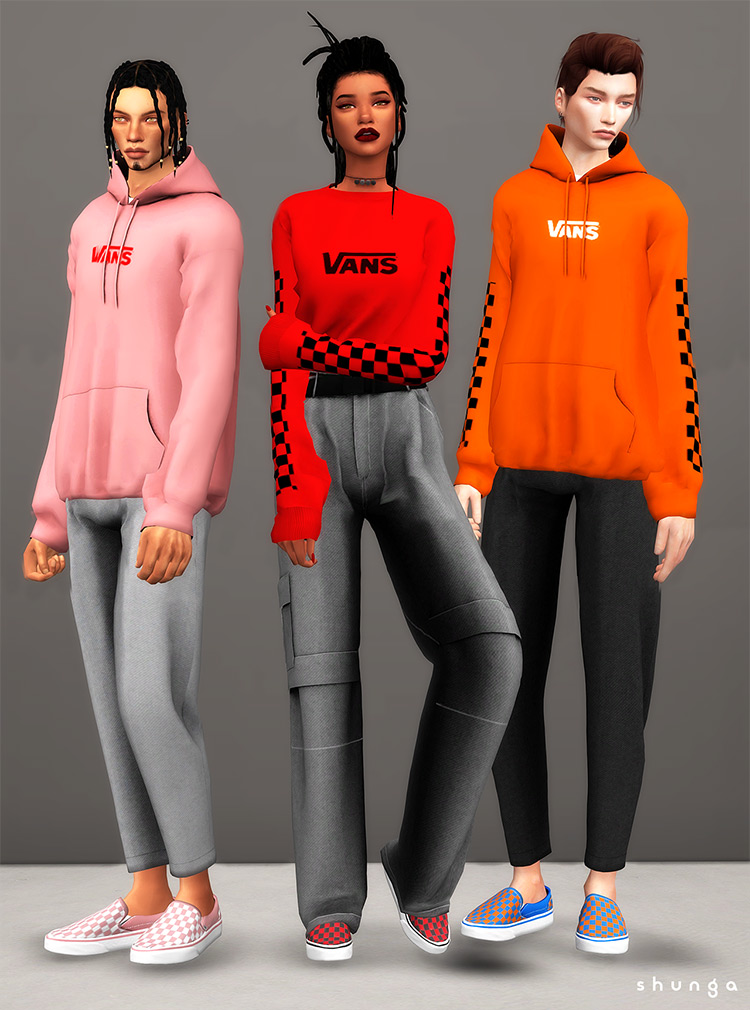 Slipping into spot number 8 is, you guessed it, some slip-ons!
Shunga offers 7 swatches with two main different styles.
The first being the one color style, and the other being a checkered look for the remaining 5 swatches.
Sets like these are great because they offer a single item with more than one variation. And on top of that, unique swatches for each of those variants.
If your Sim is looking to get that Vans collection started, look no further than these slip-ons.
7.

Black Vans Hat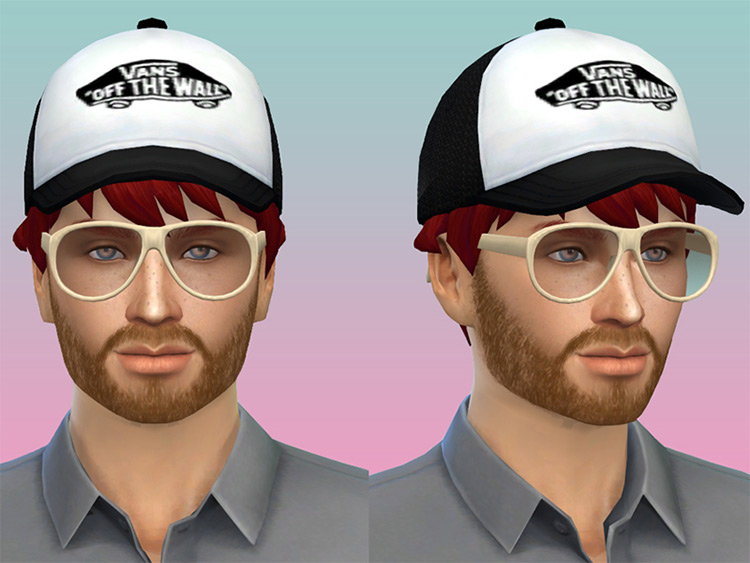 Keeping with the theme of classic Vans looks, we get this black and white trucker hat by mikenekoi.
There might be some internal bias here since I actually own this hat in real life, but still, this looks great in CC form.
Your sims are sure to love it.
We know hats to be an overall awkward item in TS4. But this particular cap looks well-fitted for all skaters and fashionistas alike.
The "Off the Wall" logo is a nice touch, and will have most fanboys bouncing all over the room.
6.

Vans x Spitfire Hoodies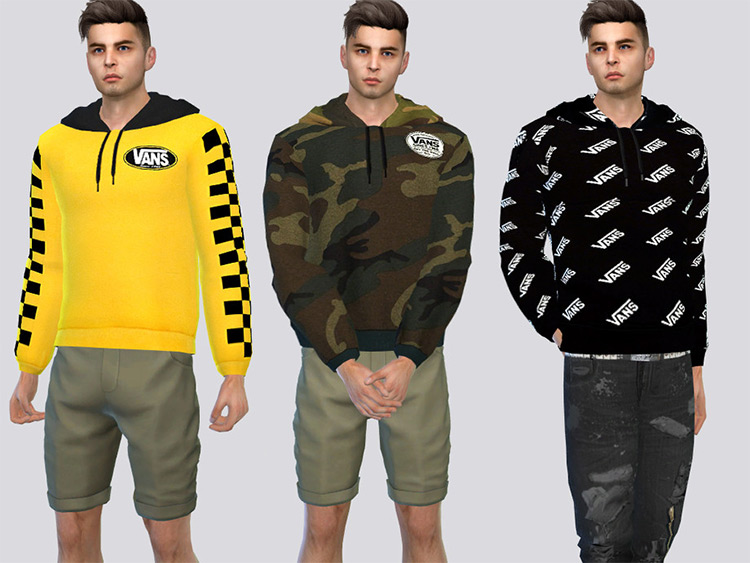 We move into hoodies here, which is a staple for skaters.
And while I disagree that Vans is only for skaters, it is the basis around the merchandise, and these hoodies are no different.
McClayneSims gives us 3 original designs including an all-black sweater with patterend Vans logos plastered all over.
It also includes a vibrant yellow hoodie with black patches, and the always-reliable all-camo look.
You know, if your teenage Sim is looking to hide from his girlfriend for a few days.
Oh yeah, this pack also includes Spitfire hoodies that are pretty sweet too. Even though this is a Vans list, it's worth mentioning Spitfire for the skaters reading.
5.

White Vans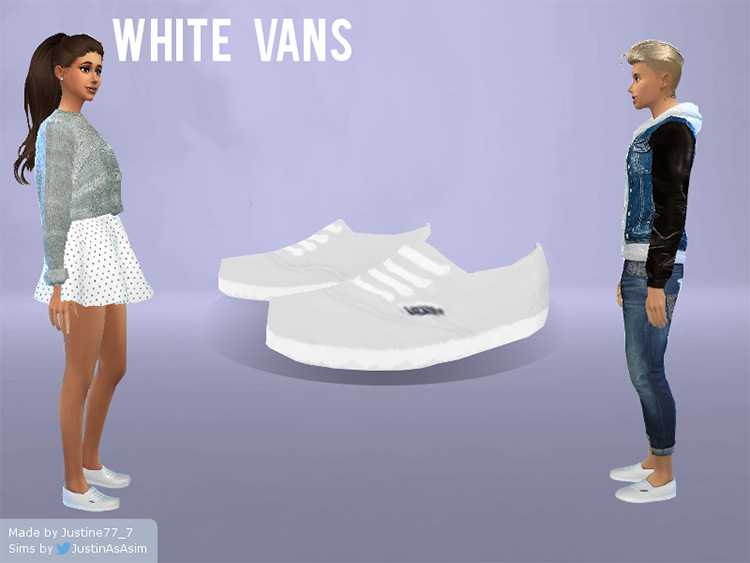 Damn Daniel! Back at again with the white vans!
You all knew it was coming, and knowing me, I just had to crack the most obvious joke possible.
Justine77_7 gives us the almighty white vans, properly branded and nicely shaded.
I would say if you're looking for a sure-fire way to get Simstagram famous, having on these white vans is not a bad starting point!
Just ask Daniel.
4.

Old Skool Vans for Females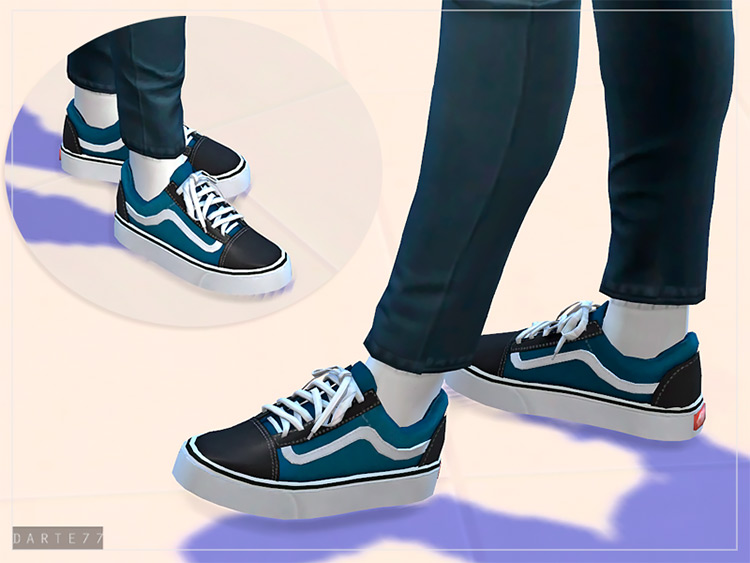 Throwback Vans are a thing of beauty. And to me, they represent what a Van shoe has always been about.
These old-school kicks come in 12 swatches, with the best of the bunch being the teal design.
The actual detail on the shoe is well executed, unlike other versions I've seen online which feature great design but pixel-y and poorly-detailed meshes.
For anyone looking to get a one way trip back to a skate park 20 years ago, putting these bad boys on might just fulfill your wish.
3.

Vans Long Sleeve Shirts
We got McClayneSims making a second appearance on this list with these gorgeous renditions of long sleeves.
With 6 insanely unique swatches, the pickings could have a Vans super fan wearing a different outfit for almost every day of the week.
There isn't a weak design included here. We get all the classics with the floral looks, checkered looks, and box designs.
If I had to pick one, I'm still a sucker for the "Off the Wall" logo. So I would go with the bold black long sleeve with the orange OTW logo.
Oh yeah, and the sleeves have flames on them.
Who doesn't love flames?
2.

Vans Tees Female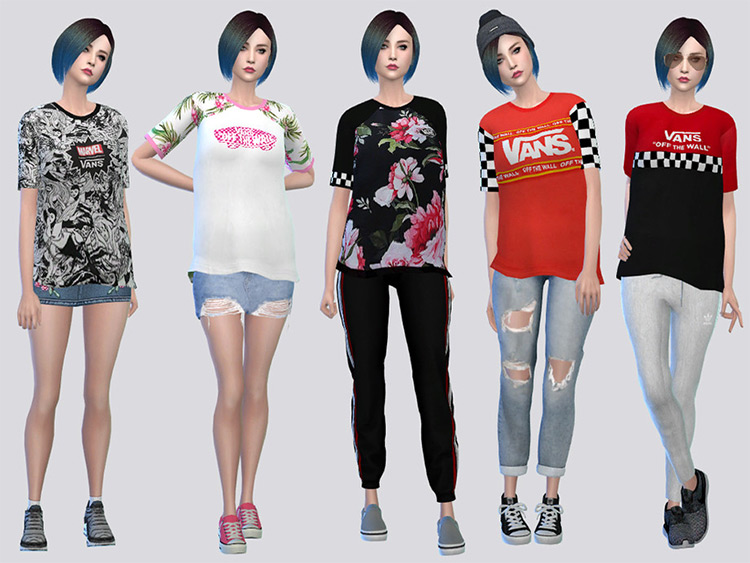 McClayneSims gives us one more goodie with yet another mention here.
These 6 swatches are easily the best designed shirts thus far. Each design is masterfully crafted, and features different old-school vibes from the Vans brand.
The obvious is the floral and checkered looks, which we've talked about extensively so you know how it goes.
The unique swatch out of this bunch, however, is the Marvel Vans collab tee.
Not only is it a cool collab, but the t-shirt design is notably epic and easily the best looking tee overall.
Nothing wrong with looking super dope while repping your favorite super heroes.
1.

Wock's Old Skool Vans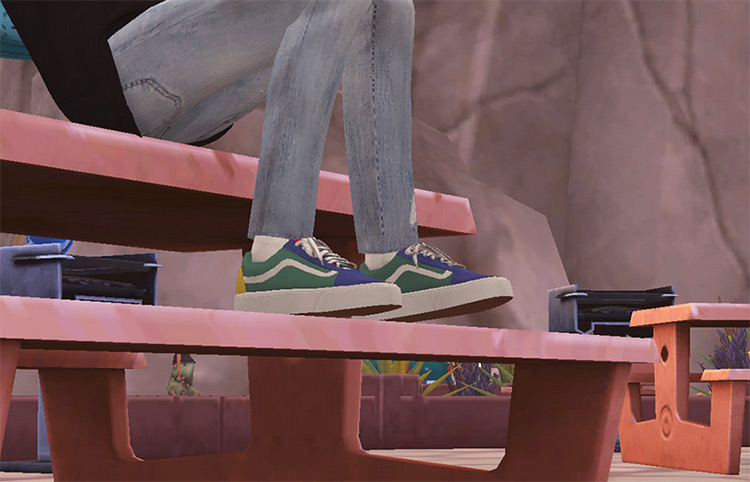 Similar to the Old Skool Vans earlier, this version by Wockstar just excels in a few more areas.
For starters, we get 21 swatches.
And unlike the previous shoes, instead of having a couple designs, the Vans staples are integrated perfectly with these kicks.
We have single colors, half & halfs, floral patterns, and multiple mixes, just to name a few.
Many of the designs are original, while still including some actual popular Vans styles from the real world to boot.
Our creator Wock takes what many of the tees did, and applies it to shoes. Which is what Vans is mostly known for, in our world and in The Sims.
Browse:
Lists
The Sims 4
Video Games