The Sims 4: Best YouTuber & Twitch Streamer CC
This post may contain affiliate links. If you buy something we may get a small commission at no extra cost to you. (Learn more).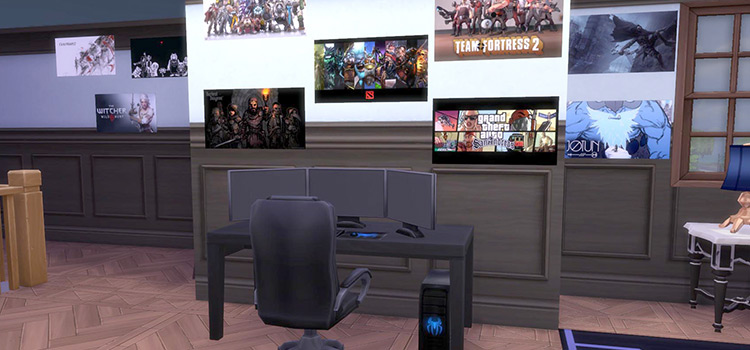 Getting famous in the 21st century has never been easier and more accessible, thanks to the ever-growing demand for online content.
Gone were the days where explosive fame was limited to the lens of Hollywood and the rapid-fire flash of paparazzi.
Now it's all about filming viral content on 10-megapixel cameras and catching up on the latest TikTok filters and trends. Although the window for fame is small and narrow, it would take only one 60-second video to launch anyone's streaming career to the stratosphere. This is true in The Sims as well as IRL.
This fact is enough to motivate millennials and gen Z hopefuls to start a YouTube career, rather than aiming for the stars and finding sources of extraterrestrial life. But who could blame them, if the possibility of living an influencer lifestyle is as easy as filming your funny cat?
This CC list is perfect to get you started. Help your Sims get their 15 minutes of fame and get them all the equipment they'll need to have a shot at YouTube stardom.
10.

Camescopes & Webcam for YouTuber Sims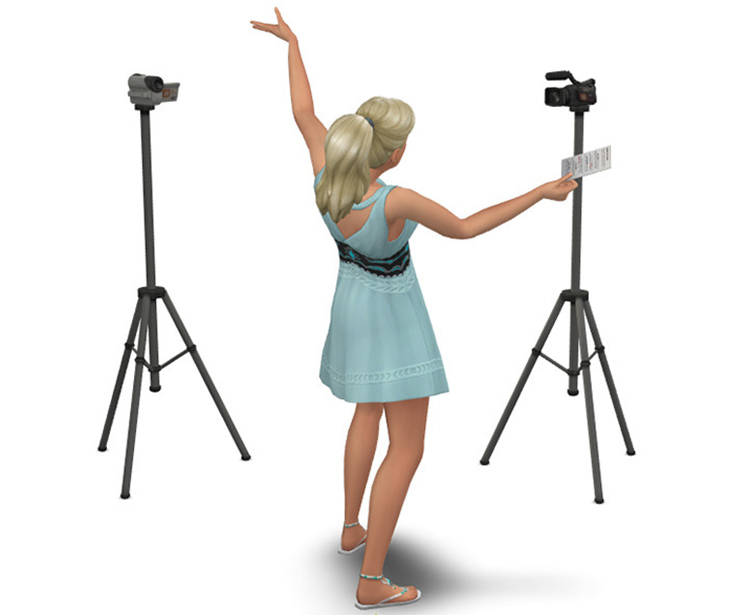 For some, it's natural to have a camera glued on their face.
For others, it would take more prep time to confidently say, "Welcome to my channel!"
Being nervous on camera is A-OK. But achieving viral fame with stutters, long pauses, and wrong grammar is not exactly an ideal brand image (unless it's deliberate).
First things first: have your Sims practice in front of cameras and help them gain much-needed charisma and acting skills to engage viewers into hitting Subscribe!
9.

Bunny Gaming Chair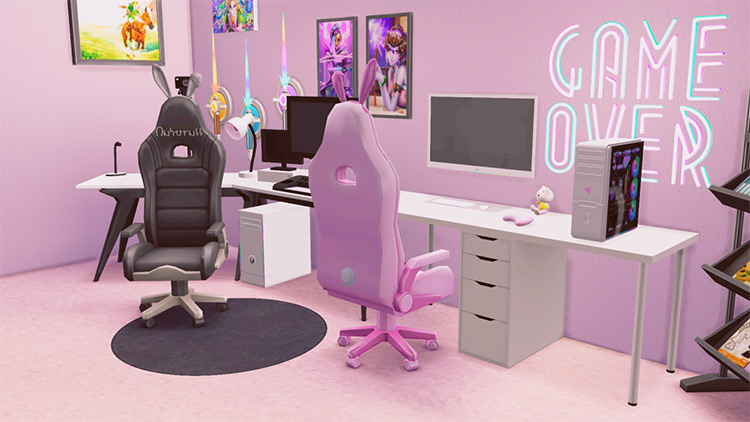 Every successful Twitch or YouTube figure has his or her own gaming chair.
It constantly supports their bums during hours-long live streams and video shoots.
It's also one of the first things viewers will see, which is why it's only reasonable to have something cute and eye-catching to hook them at first glance.
Have your Sims comfortably seated in this bunny gaming chair CC that comes in 11 swatches and a pair of ~kawaii~ bunny ears.
8.

Gaming Chair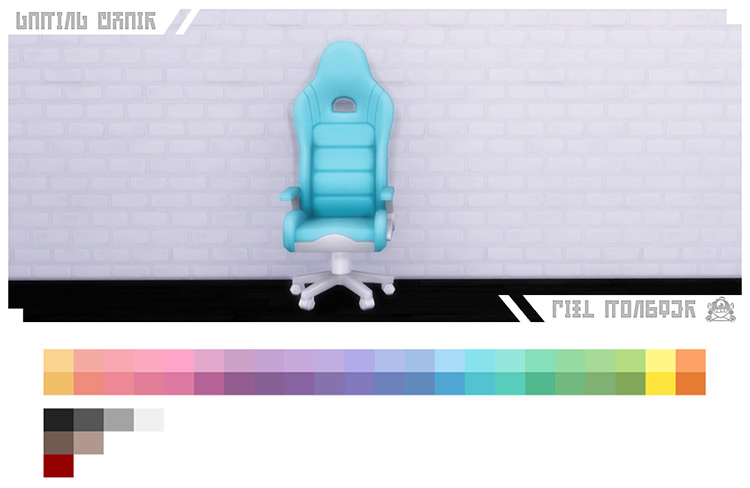 When you're a hardcore gamer, you're not supposed to be in a corporate office chair.
Not only is it a boring piece of furniture, but it also shows that you might not be as invested in taking this streaming career seriously.
And in this line of work, image is everything.
Ditch your past as a corporate sellout and welcome home vibrantly-colored gaming chairs, modded to take center stage along with your Sim.
7.

Subscriber Award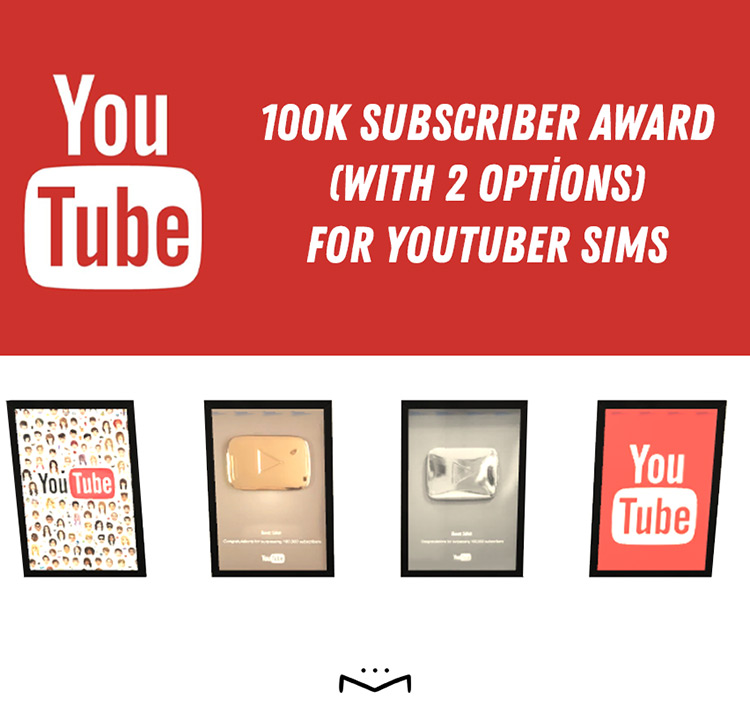 Subscribers are every YouTuber's lifeline to making ends meet.
It also serves as proof to your parents that content creation is a legit job and that real people (more or less) love what you're doing.
Subscribers make it possible for YouTubers to pursue their passion for makeup tutorials, mukbang, ASMR, and more.
Without them, you're just one of the few million people who have tried and failed to become the next PewDiePie. But no worries!
You can reward your Sim's hard work with these YouTube Play Buttons to celebrate (fake) milestones and see how far they've come.
6.

Spiderweb Hardcore Gaming Set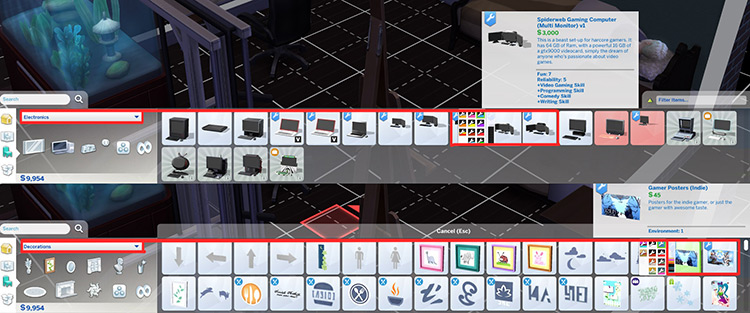 It's every gamer's dream to have a space dedicated to all their gaming needs and pleasures.
A dream that motivates ordinary folks to tolerate a 9-to-5 job, even with its soulless conditions.
Everyone knows it's hella expensive to build a superior gaming rig, not to mention the amount of convincing it would take for your parents to willingly give up some space in the house for a "stupid hobby."
But it's a good thing Sims have conveniently lenient parents who don't really give a damn about having their children pursue a career in streaming games.
Jumpstart your Sim's gaming obsession with this CC from Wazowski_Vegeta which includes a multi-monitor display, customizable cases, and gaming posters to vandalize your walls.
5.

Streamer Gear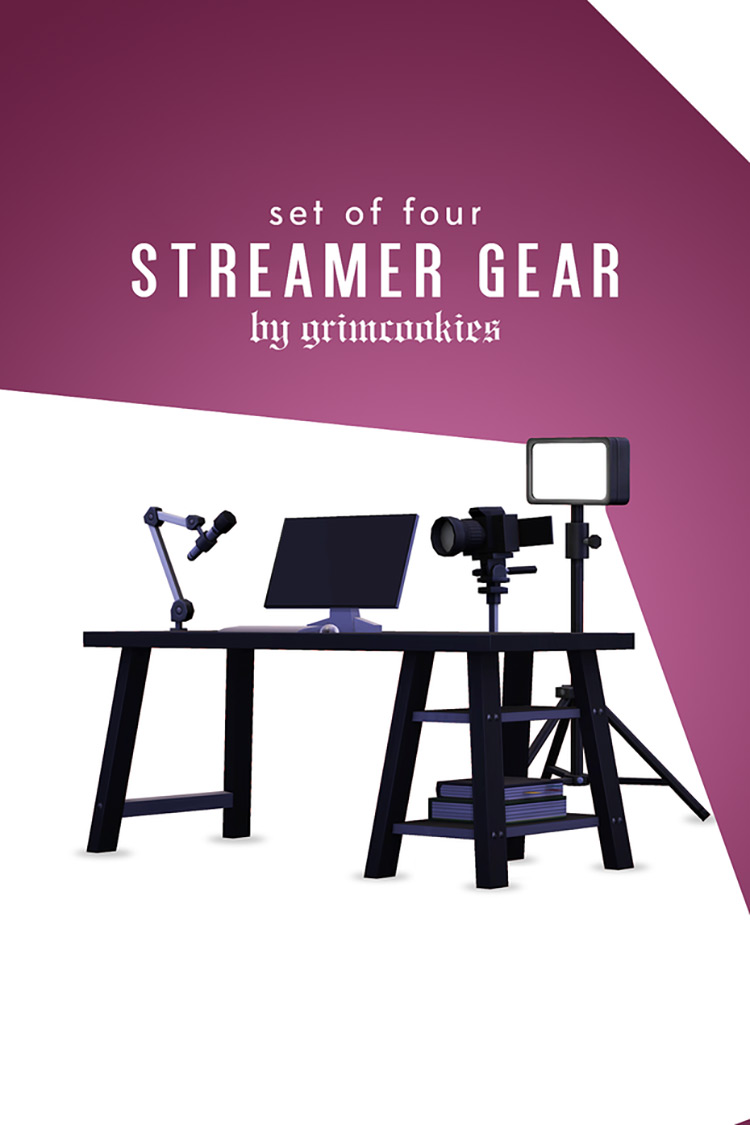 Every aspiring YouTuber starts with humble equipment, and enough money to treat friends/editors.
Unlike others who are financially supported by filthy rich parents, some newbies and up-and-coming stars have to rely on weekly allowances to sustain production costs.
Luckily, Sims are "born" with §20,000 in their pockets to guarantee a homeless-free life where becoming an influencer is a financially plausible reality.
Produce high-quality content from the get-go and display this streamer gear set to be the envy of low-tier influencers in your Sim's neighborhood.
4.

Build-it-Yourself Gaming Set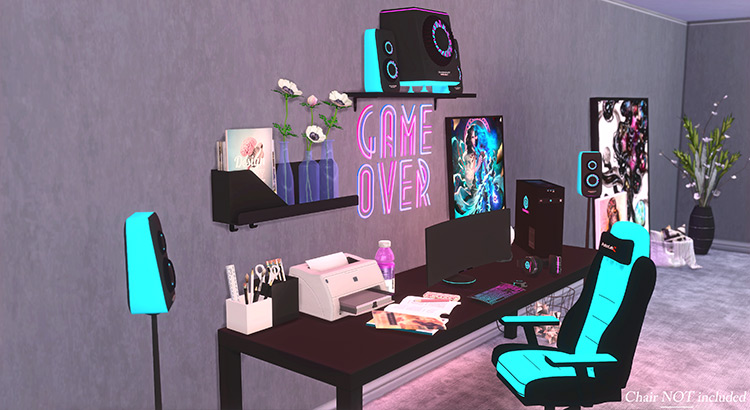 The selling power of any streamer comes not only from their personalities, but also their lifestyles.
We like seeing these influencers flaunt everything we can never have, including a cohesive gaming set in Barbie pink colors and neon lights.
Don't let your Sims suffer poor people problems – spoil them with this gaming set CC from KrazyKrisSims and get viewers hooked with your über cute style.
3.

Cypher Hi-Tech Set (Part 1)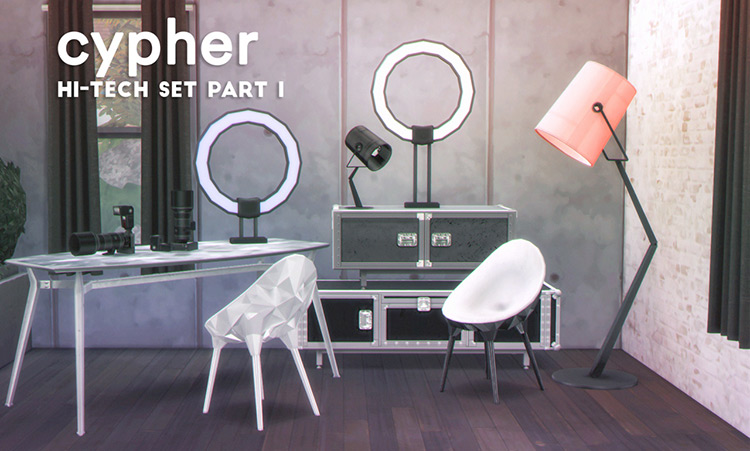 A hundred years ago, who would've thought that one of the hottest selling commodities in contemporary times would be a selfie ring light?
This selfie-support gadget has given influencers the spotlight they needed to win hundreds and thousands of likes from adoring fans.
Have your Sim enjoy similar treatment and always be selfie-ready with the Cypher Hi-Tech CC Set from simgguk.
2.

Cypher Hi-Tech Set (Part 2)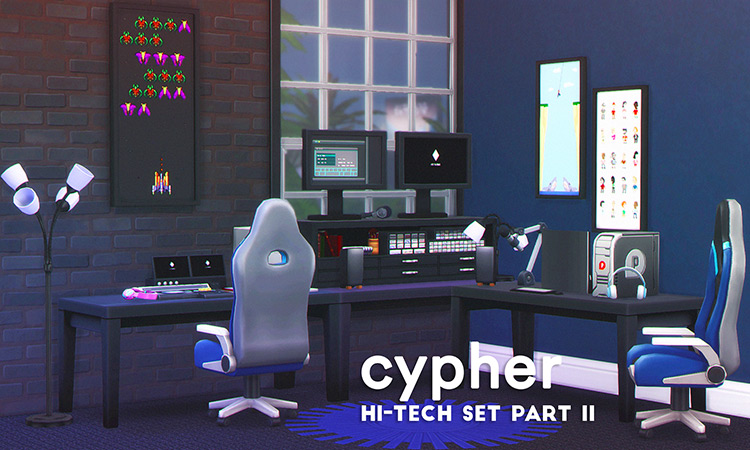 Once you've got your raw content, it's time to get it processed and edited to make it look less boring.
And that requires the use of high-end editing technology to add an unnecessarily high amount of SFX and VFX.
Plug in Part 2 of the CC set above and pretend to create one-of-a-kind content for your Sim by displaying complex editing equipment, a multi-monitor display, mics, and more!
1.

YouTuber Career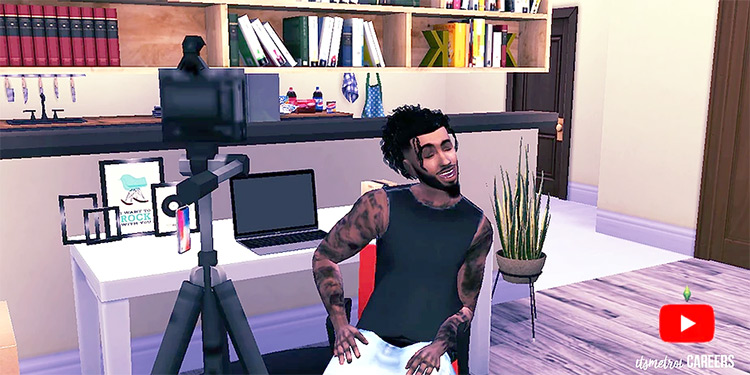 Let's be real: who wouldn't want to give up their mundane desk jobs for an opportunity to get paid to do the things you love?
Simulate the daily hustles of becoming a successful YouTuber and get into the habit of building your Sim's fanbase from the ground up.
Get your Sim to vlog about gaming, writing, cooking, and more, all as they work their way up from YouTube Nobody to top-rated vlogger. What a career, huh?
It's now or never: is your Sim willing and ready to take on the challenges to become the next YouTube megastar?
If it's a yes, then this mod is all you'll need to make it a reality.
Browse:
Lists
The Sims 4
Video Games