Best Sims 4 Leather Jacket CC (Male + Female)
This post may contain affiliate links. If you buy something we may get a small commission at no extra cost to you. (Learn more).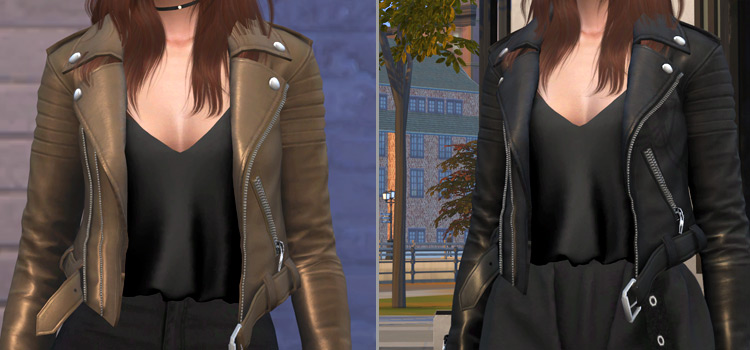 When achieving a badass style, there's always that one stereotypical piece worn by countless wannabe rebels in film and real life: leather jackets.
From Arnold Schwarzenegger's Terminator apparel to Brad Pitt's red leather ensemble in the Fight Club, leather jackets have been a staple for badass characters.
And now it's your Sims' turn to look like one!
Check out all this awesome leather jacket CC and get your Sim dressed up like a true Hollywood superstar!
10.

Racer Jacket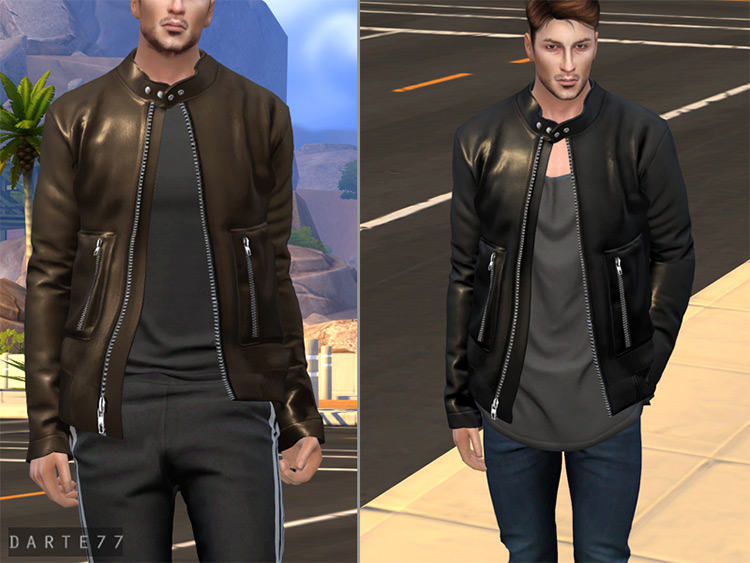 It's easy to swoon over someone when they're wearing this classy jacket.
Just until they break your heart and ghost you…
Romcoms have taught me not to trust bad boys in leather. But who could resist a stylish, walking temptation?
Dress your Sims in this Darte77 creation and channel the look of an archetypal heartbreaker.
9.

Biker Jacket w/ Hoodie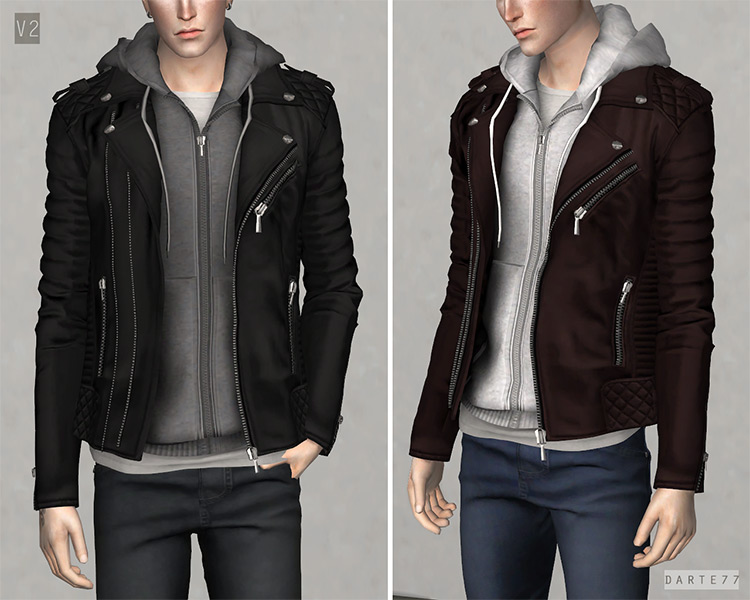 Making your sims wear this CC might look like a cringey attempt to have them cosplay as a Netflix or YA heartthrob.
But if that's the look you're going for, there's no perfect piece beyond this CC.
When paired with a few piercings, ripped jeans, and a sexy smolder, your Sim would be unstoppable in winning the hearts of many.
8.

Mark Jacket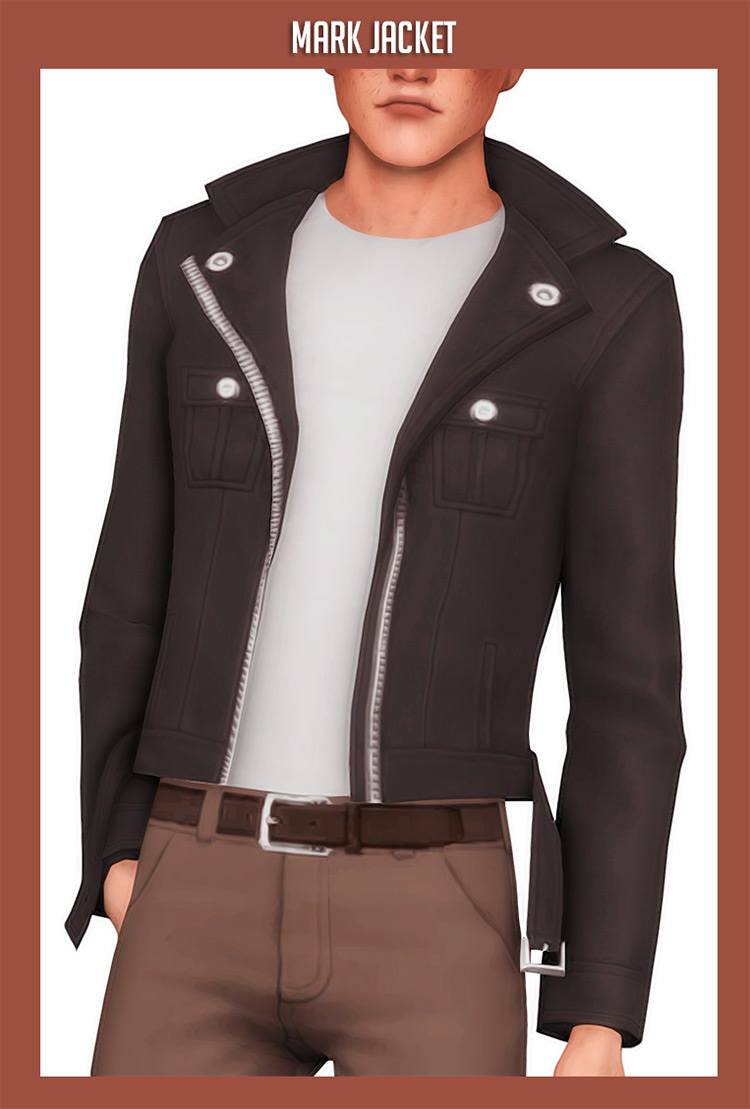 When you feel like an inadequate human being style-wise, then it's best to cover insecurities with a leather jacket.
It's one of those fashion pieces that could complement anything, and it rarely fails to make anyone look ridiculous.
Get a confidence boost in your styling skills and fit your Sims into this jacket that comes in 15 swatches (that's 15 more reasons to try it out)!
7.

Rambler Jacket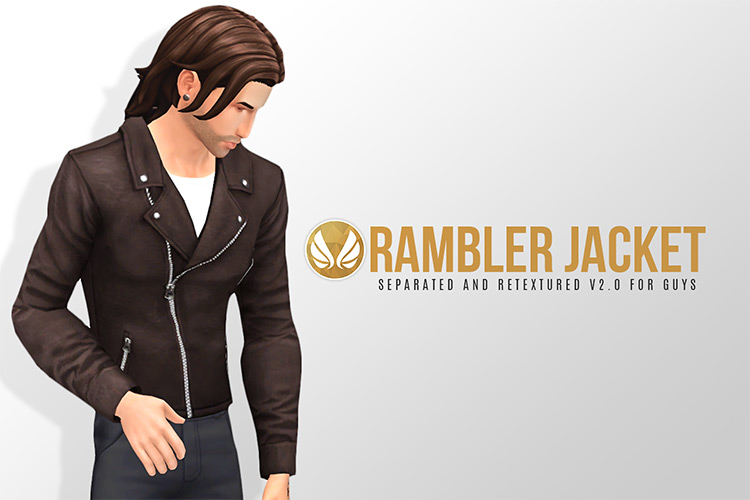 There are many famous leather jackets in history: Michael Jackson's "Thriller" jacket, Tom Cruise's Top Gun jacket, Uma Thurman's killer Kill Bill look, and many more.
But if we're going to pinpoint where this trend started, then we have Marlon Brando to thank.
In 1953, Brando debuted an effortlessly cool guise in the film The Wild One.
Plot aside, Brando forever branded leather jackets as a rebel's style.
It stuck, and the rest is history.
Keep it OG and have a piece of fashion history with this Rambler Jacket CC from Peacemaker_IC.
6.

Leather Jacket Accessory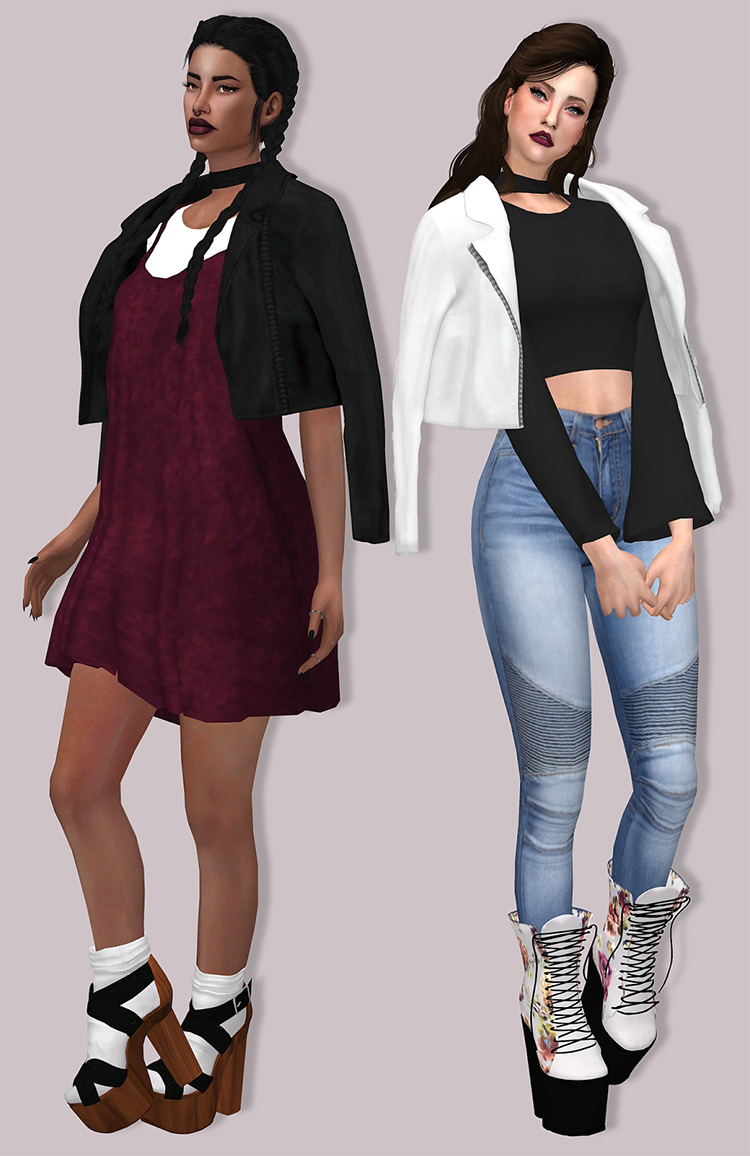 Simply draping a leather jacket on one's shoulders might seem like a stupid idea, especially during the winter season.
But it's not as stupid you think when it looks as good as this CC.
For those days when your Sims are feeling hot and cold, use this accessory to balance out their look.
5.

ShakeProductions' Leather Jacket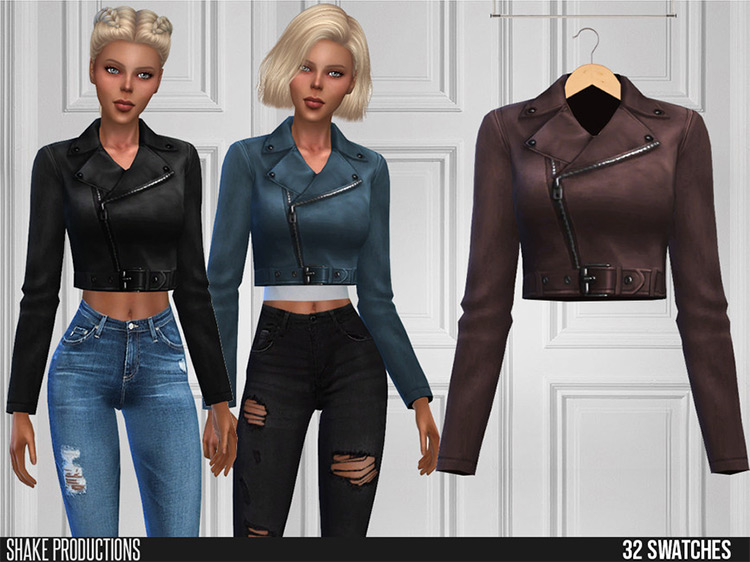 Want to look like a Fast & Furious character that would fit right in Dominic Toretto's crew?
Say no more, my friends.
This jacket from ShakeProductions is just what you're looking for.
Look like every other female lead in the movie franchise and prepare to save the world from anyone famous enough to go on a fistfight with Vin Diesel on the big screen.
With 31 swatches available, this CC will keep your Sims fashionably dressed for at least a dozen more sequels.
4.

Cropped Leather Jacket
If Billie Eilish was asked by EA to design for The Sims 4, this Cropped Leather Jacket is exactly what she'd produce.
It's unlike any classic leather jacket style we know, making it a unique find for your Sim's collection.
Reinvent casual looks with an oversized leather top that comes in 10 brilliant swatches.
3.

Baddie Leather Jacket
There are jackets to keep you warm, and there are jackets to keep people from pissing you off.
This jacket by Savagesims is a perfect example of the latter.
It's not so easy to intimidate people at first glance. But it won't be so hard now that you got heavy-duty outerwear like this CC to repel creeps, bullies, and haters alike.
If you're going to be a badass, then might as well go all-out to look like one.
2.

Loose-Fit Leather Jacket
Believe it or not, leather jackets are essential wardrobe pieces for many.
It's versatile, sleek, and a cool finishing touch to any outfit.
In other words, it's a life-saving garment that can change the look of your ensemble from "meh" to "holy crap, you look fiiiineee!"
Download this loose-fitting leather jacket CC from Marigold to see for yourself!
1.

Biker Jacket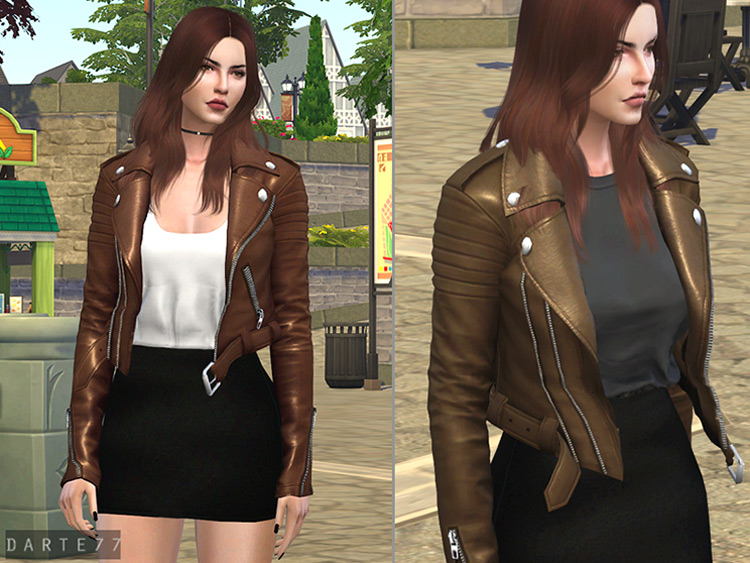 A great leather jacket has one ultimate objective: to make the wearer look like a rockstar.
And this biker-themed jacket delivers all that & more!
Whether your Sims are just strolling around the park or mingling at a house party, this CC by Darte77 is a head-turner from every angle.
It has the gloss, extra zippers, buckles, and all the other elements that would outshine the same old leather jacket designs.
In short, this is a fine piece of work from the TS4 creator community.
Browse:
Lists
The Sims 4
Video Games