Sims 4 Mom CC: Outfits, Hair & More
This post may contain affiliate links. If you buy something we may get a small commission at no extra cost to you. (Learn more).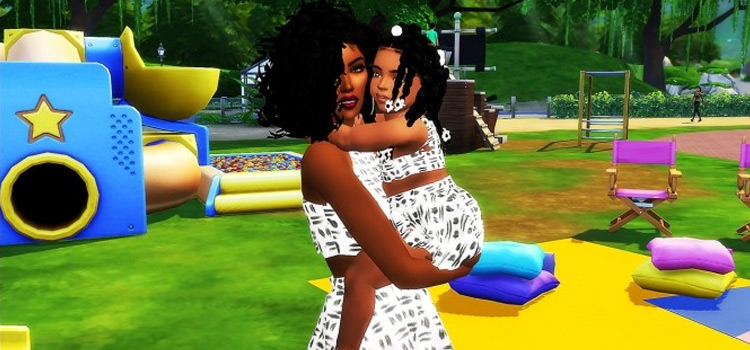 Growing up, my mom's closet was like my very own Narnia.
I would dive right into the tall bundles of printed shirts, soft cardigans, and rare pieces of long dresses, fitting them one-by-one like it's Fashion Week.
This would end in a good spanking. But even after that, my mom's fashion choices would still more fascinating to me than any Barbie doll.
Fast forward to the present, mothers still out-dress me on a normal day. And sometimes, I still let my mom dress me up.
If that doesn't prove that mothers know best, then I don't know what will!
So let's transform your mom Sims into household trendsetters with some of the most fashionable CC here!
15.

Darcey Earrings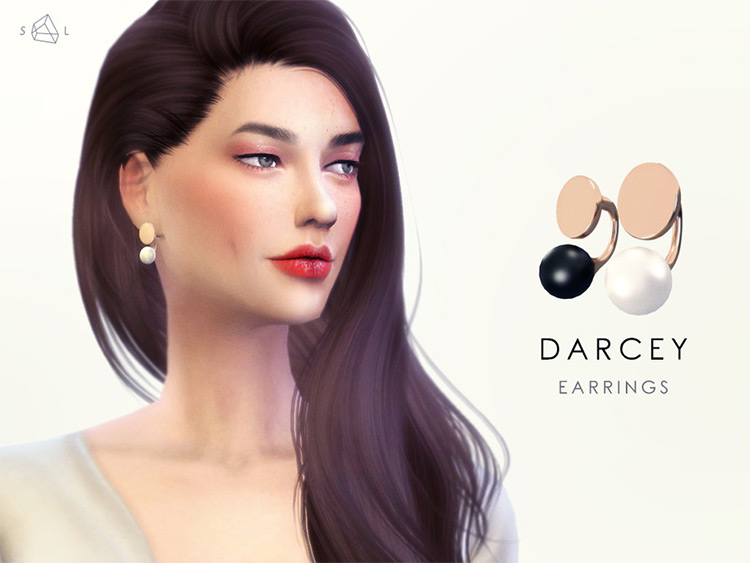 When you have babies who eat before they think, earrings are a choking hazard.
As much as you love your pearl-studded bling, having a choking baby on your watch is not the best way to start motherhood.
But once you do get off baby duty, then these Darcey Earrings could help create an effortless look out of your sleep-deprived face.
Clip-on these earrings from SLYD which comes in black and white!
14.

Albion Tote Bag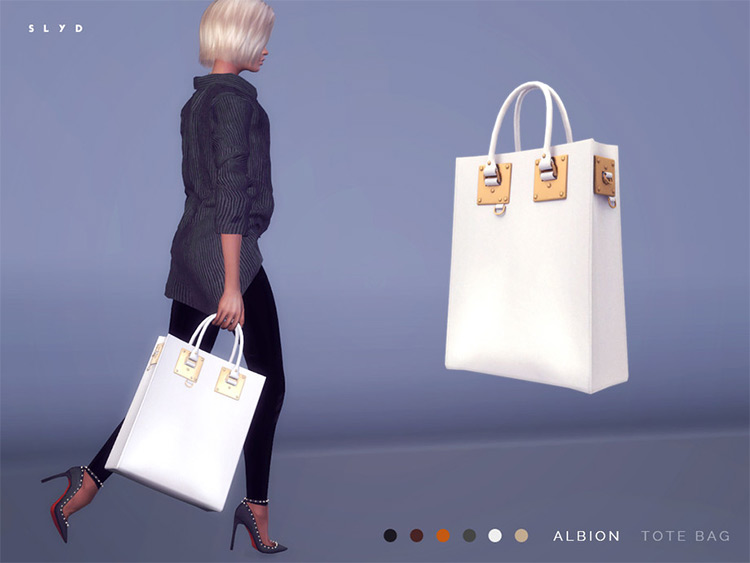 Rule number 1 when getting a bag for moms: it should carry everything but the kitchen sink.
From Band-Aids and wipes, to simple bubble gum, moms seem to have it all in a bottomless bag.
Whatever you need, she's got it. But a mom is only as strong as her designer bag.
Check out this Albion Totebag CC from SLYD. It could be the newest magical item in your Sim's arsenal for conquering motherhood.
13.

Jill Hair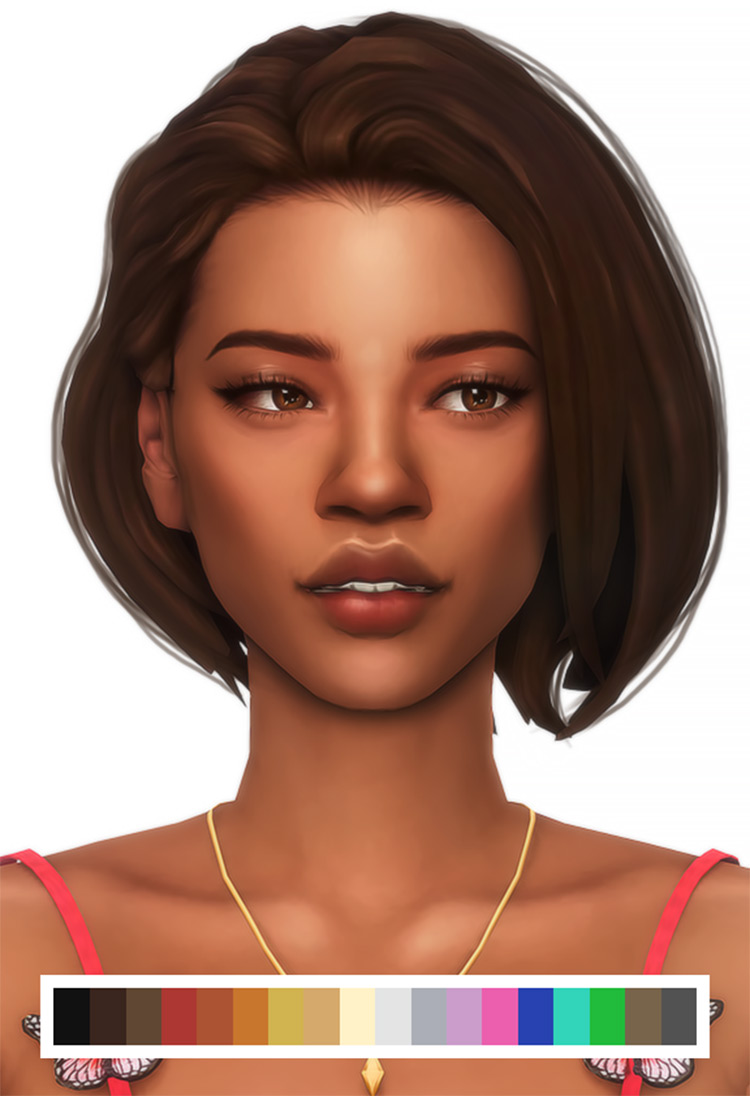 Killing zombies and defeating Nemesis are just some of the achievements that made Jill Valentine one of the most badass heroines in video game history.
And although surviving a zombie apocalypse isn't part of a mom's daily routine, no one in their right mind would discredit her for being a badass in her own right.
Have your Sims look as fierce as Jill Valentine with this classic hairstyle from simlive!
12.

Maggie Hairstyle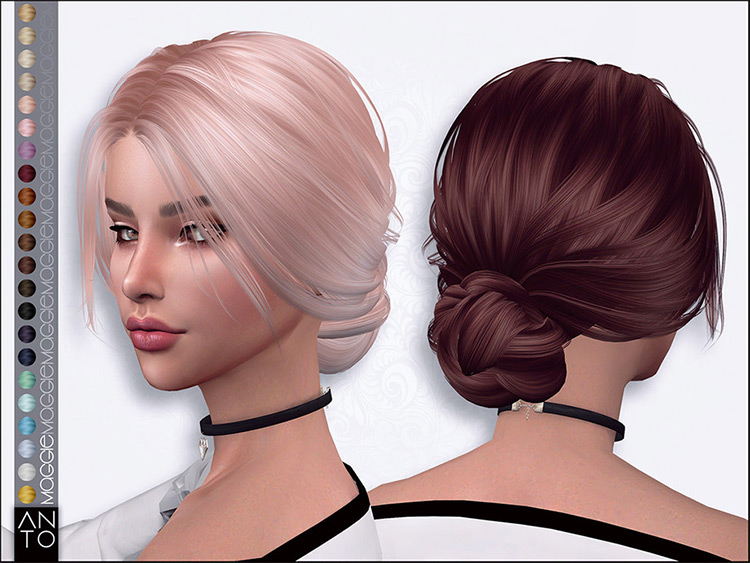 There's no shame in sporting a mom bun.
However, there are ways to improve it!
This Maggie Hairstyle from Anto is an amazingly lazy look that a mom can wear 7 days a week.
It's loose and tied up to avoid getting chewed-up hair. But most of all, it has that "oomph" that could deceive anyone into thinking that moms have enough alone time to even style themselves.
With over 15 swatches to choose from, your Sims can change their hair color as frequently as they change their baby's diapers.
11.

Classic Mules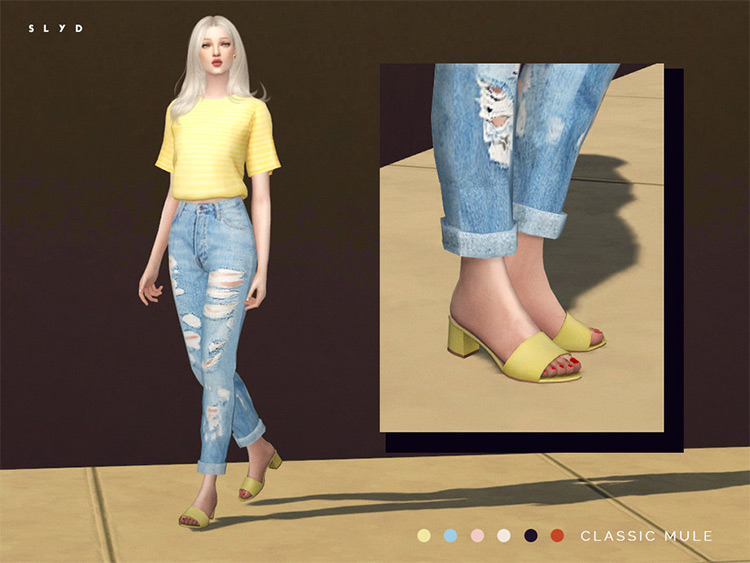 High heels are already torturous for single women – imagine having to wear them while doing mommy duties!
Still, even with the heavy responsibility of nurturing a child into adulthood, it doesn't mean moms should sacrifice their sense of style.
A fashionable compromise can be found in these Classic Mules from SLYD, which comes in 6 swatches, and offers stylish comfort that no stiletto can provide.
10.

Kitten Heels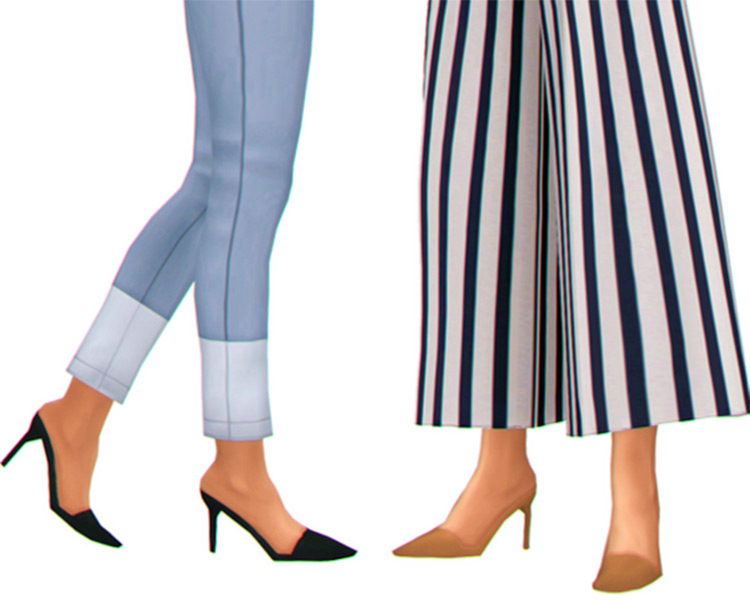 Some moms don't have Beyoncé's core strength to wear pumps while pregnant.
But mommy Sims?
They could survive a house fire without blinking.
And with that kind of resiliency, wearing these kitten heels will be the least of their worries.
Ditch the ballet flats and Payless buys with this CC by Citrontart.
9.

Iris Top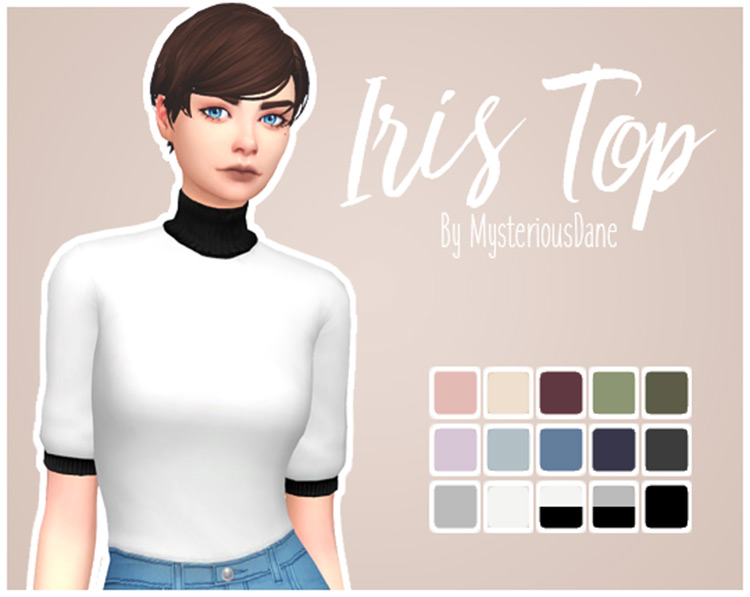 Moms have so many responsibilities, and it can be a challenge to stay sleek and stylish.
One way to pull it off with little-to-no effort is with this Iris Top.
Following the tried and tested formula of a ringer tee, this top gives moms a simple yet sophisticated look.
Dress up your Sim mom to look totally fresh and unbothered at your Sim's next wine night with all the neighborhood moms.
8.

Belted Mom Jeans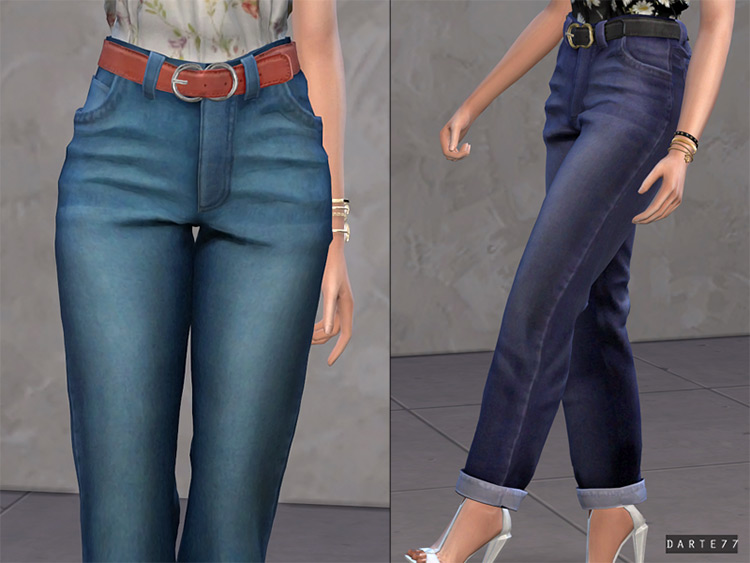 There's nothing like a pair of classic blue jeans to get you through a day of caring for a family.
Pair it with a classy belt, and you're virtually unstoppable.
A good case in point: these Belted Mom Jeans by Darte 77.
With a relaxed fit and cuffs to accent her kicks, your Sim can put on even the most casual-looking top and she'll still look great.
Snag these custom mom jeans for any mother who's always on the go!
7.

Yestoday Silk Shirt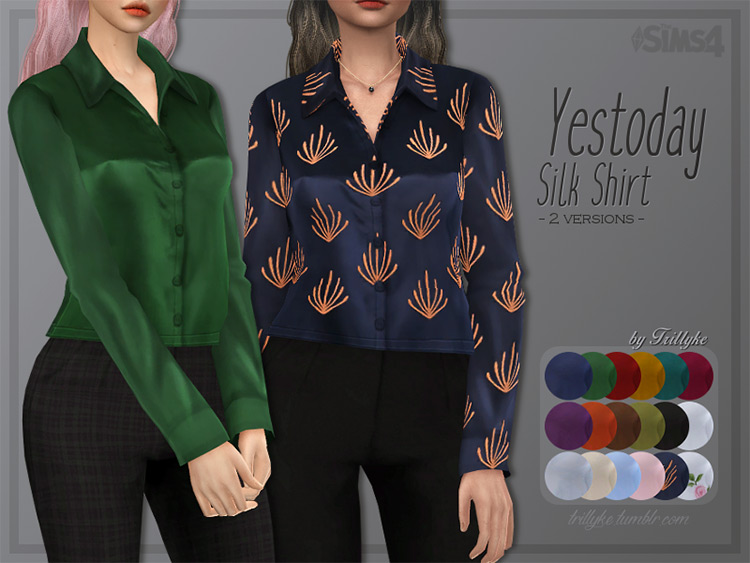 Let's go back to the basics of fashion here. Because it's necessary for moms to keep it simple, especially when comfort is key.
But instead of being boxed in the idea of hoarding a dozen different sweaters and baggy jeans, you could exude enough big mom energy with just the right piece of clothing.
Fit your Sims into this Yestoday silk shirt and look like a female boss, even when running errands at the grocery store!
With 18 swatches available, your Sim would have no difficulty changing clothes inbetween diaper changes and meal preparations.
6.

Penny Jeans Recolor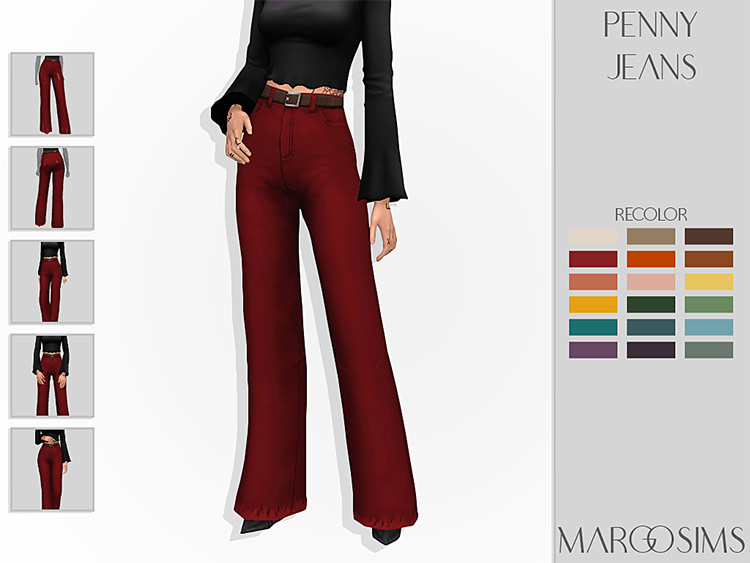 Flare pants have come and gone over the years.
But if there's one person who could pull it off across generations, it's mom.
Whether it's a recital or PTA meeting, these Penny Jeans can fit any occasion she's invited to.
Plus, it's intimidating enough to scare off bullies and nasty teachers.
5.

Flora Finale
Floral skirts may seem to be a style your grandma would wear in her youth. But that doesn't mean it would look bad today.
Take this Flora Finale CC for example.
When paired with a crop top, belt, and strappy sandals, it looks just like the next best thing for summer or spring collections.
You might not be into it yet, but trust me – anything that doesn't involve squeezing into skinny jeans deserves a top spot in this list.
4.

Savvy x Grim Corduroy Suit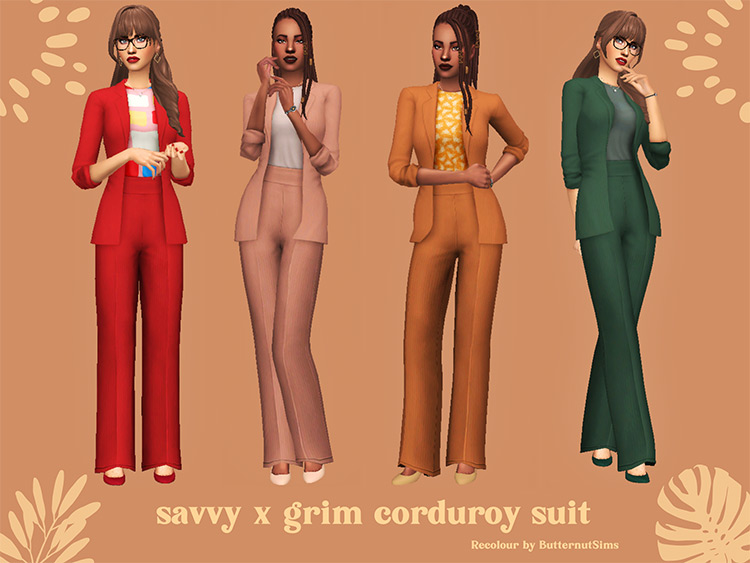 Contrary to popular belief, there are actually ways to choose style and comfort, instead of one or the other.
Moms who strive to strike a balance between work and home life will find that hard to believe… but one look at the Savvy x Grim Corduroy Suit is all it would take to change their minds.
With a patterned top underneath velvety corduroy, this should be your Sims' new go-to outfit for the office.
3.

Mini Set #1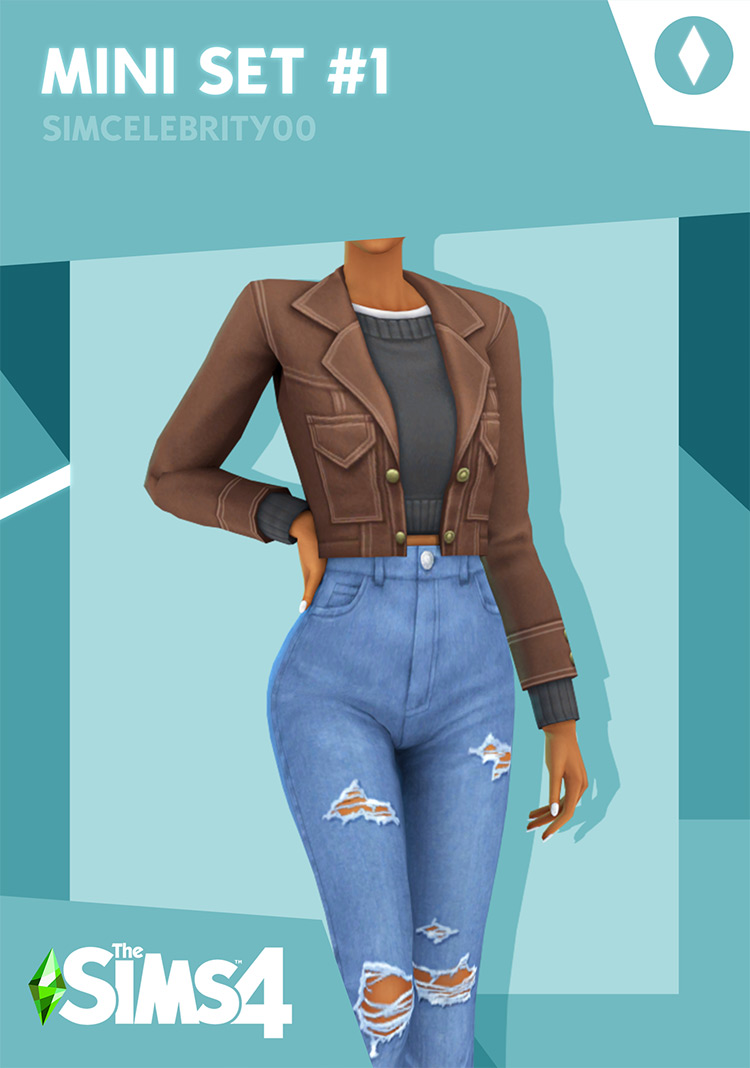 Don't let the winter season beat you down into settling with oversized sweaters, scarves, or simple black leggings.
Dress your mommy Sims in a cute outfit, even in freezing temps, with this CC mini set. It comes with a cropped jacket, a cropped long-sleeved sweater, and ripped jeans.
Although the latter is not the smartest way to avoid hypothermia, I doubt moms would buckle in a bit of cold weather.
Not to mention we've got a ton of other girl's jeans that your Sim mom can try on.
2.

Indigo Long Dress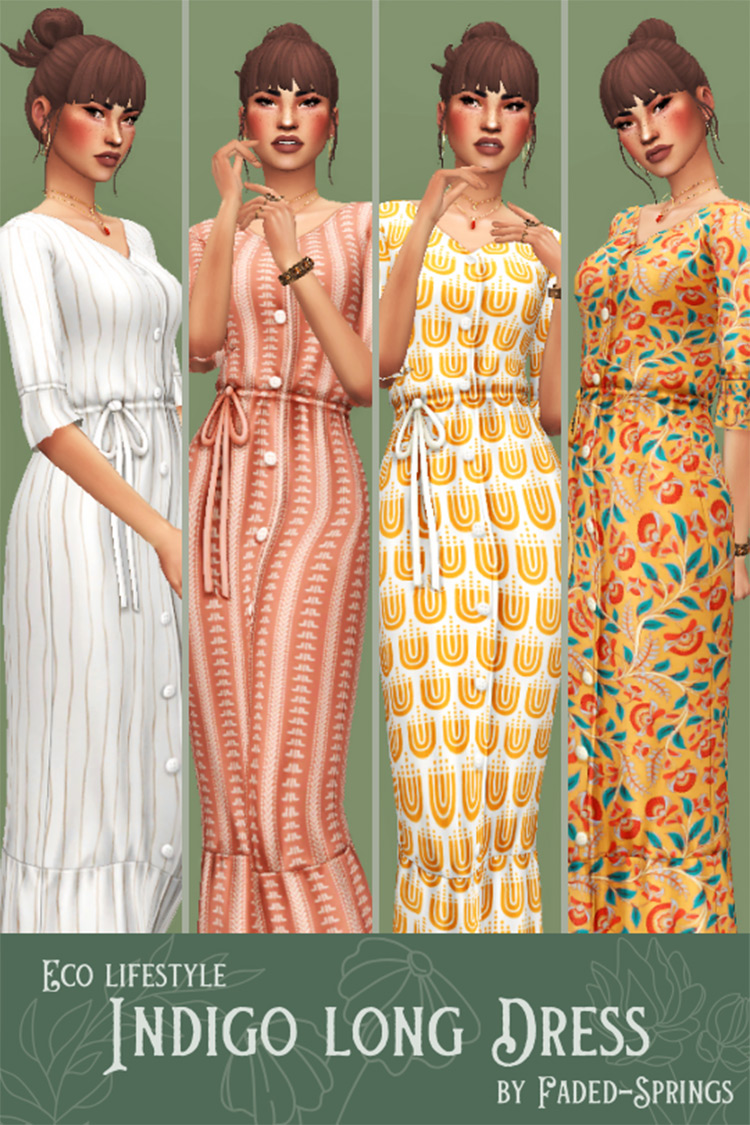 When you're already feeding and clothing a child, the last thing you'd want to think about is looking good for someone else.
Dressing up like Jennifer Lopez or Kim Kardashian is a task too great when a baby is crying in the next room.
Going for a pants and shirt combo or layering up takes too much brainpower… but dresses?
You can just slip into it, wear whatever shoes are available, and it'll still look nice.
So if your mom needs an easy dress, no further than this CC by faded-springs!
1.

September CC Set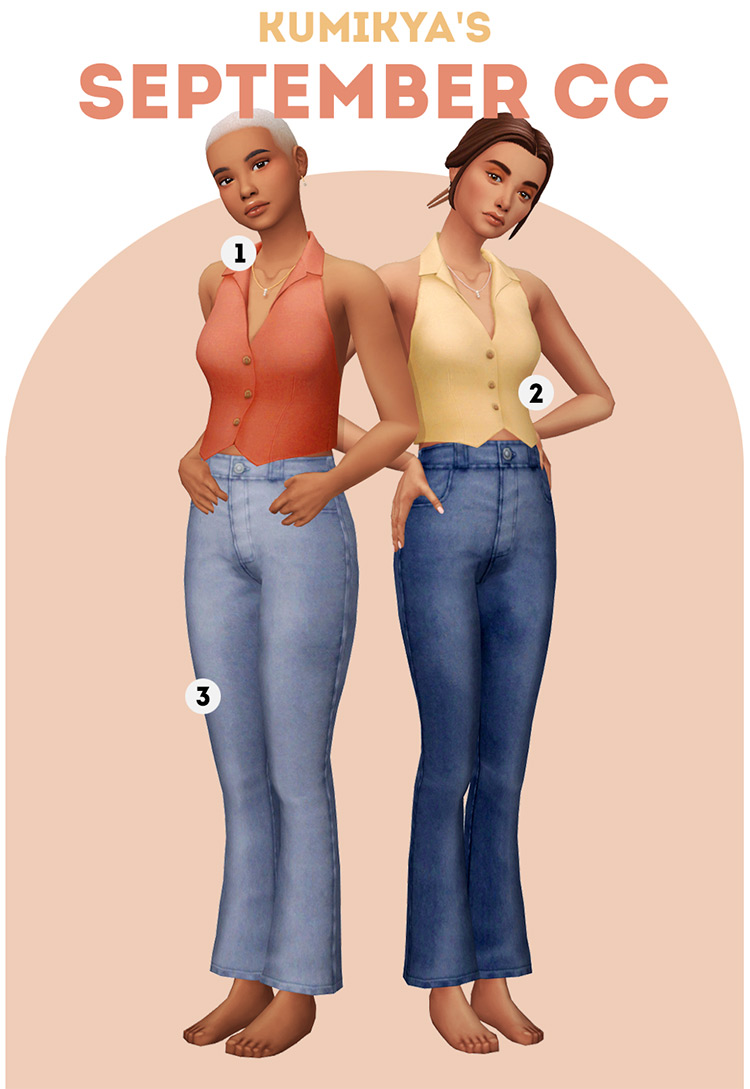 Got back-to-back events to attend for the kids at school?
Have appointments with a local mom's club?
Need to restock the shelves with more wine?
Want to dress up for no reason at all?
Worry no more – this September CC Set is the only ensemble you'll need to survive motherhood in style!
With a button-down halter top paired with flared jeans and pearl jewelry, this CC pack ticks all the boxes in delivering a chic mom look.
Browse:
Lists
The Sims 4
Video Games